Trump Once Again Fails to Spell 'Heal' Correctly
This heel really doesn't know how to spell "heal."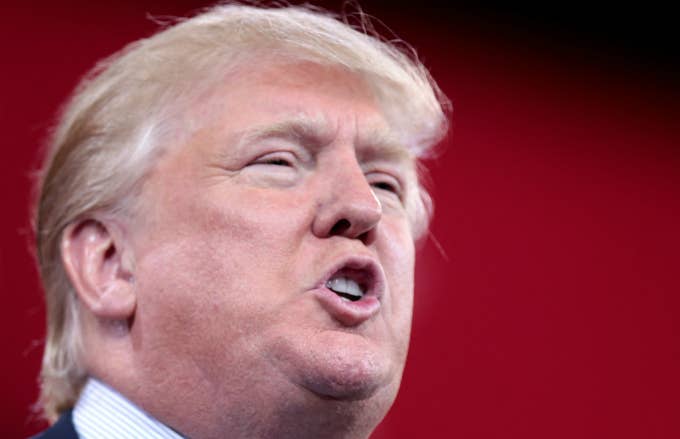 Flickr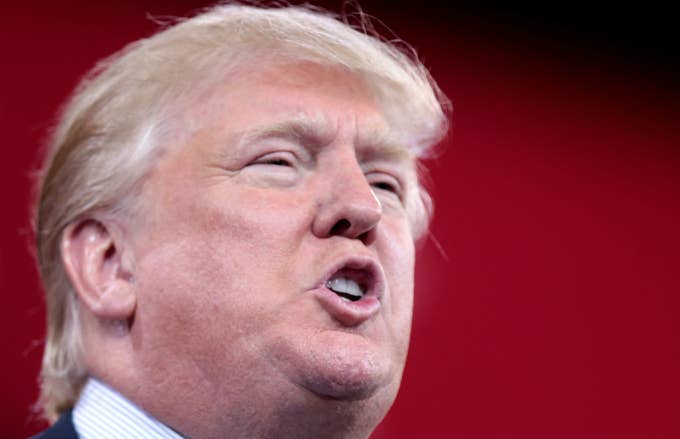 Donald Trump, a petulant and notoriously inept man who is allegedly President of the United States, once claimed to be "very highly educated" and in possession of "the best words." Despite these (clearly baseless) claims, however, he still doesn't know how to spell the word "heal."
Friday, while people like myself were boldly spelling basic words correctly like the fucking elitists we are, Trump fell flat on his face:
Somehow, this doesn't mark the first time Trump has struggled with this word. In a previous attempt at tweeting coherently, Trump made multiple passes at "heal" before finally getting it right. Thankfully, the heal/heel/he'll experts at Merriam-Webster were kind enough to step in with a handy spelling reminder:
In related news, the New York Timesrevealed Friday that special counsel Robert Mueller had obtained an early draft of a Trump letter outlining his reasons for wanting to fire then-FBI director James Comey. This alternate version of the letter, composed by Trump with assistance from adviser Stephen Miller, was ultimately blocked from being sent to Comey due to its "problematic" contents. Comey was fired in May.
For more on Trump, let's bring in our dear friend Eminem: