Eclipse 2017: The Best Memes
If you missed the path of totality experience, enjoy these memes instead.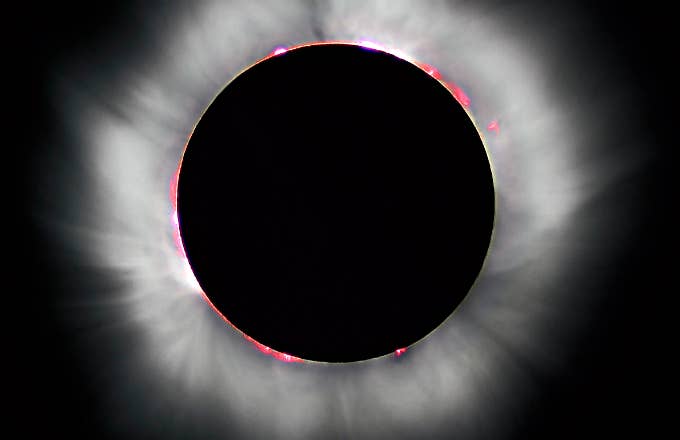 WikiCommons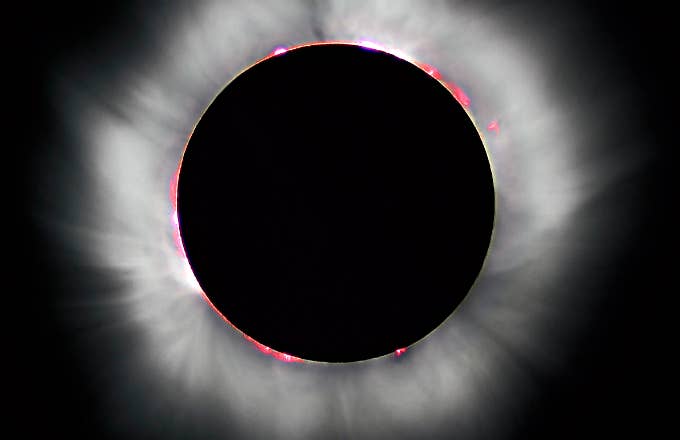 The extremely rare occurrence of a total solar eclipse gripped the nation Monday. For those not in the path of totality, memes of comfort appeared across social media to keep envy at bay. Also, plenty of people advised Trump supporters to just go right ahead and stare directly at the eclipse without the use of recommended eye protection.
But anyway, the memes! So many memes.
Trump, a guy known for tweeting about his baffling denial of climate change more than 100 times, was photographed Monday enjoying a brief glasses-free glance at the sky:
According toCBS News, Trump's glance lasted "less than a second." He eventually opted for the glasses:
Monday's total solar eclipse, known to some as the "Great American Eclipse" allows for night-like darkness in select areas of its path. Bill Nye, noted guy of science, promised to Variety that he intended to go "wild" while checking out the event from the perfect location of Beatrice, Nebraska.
Nye also shared what he thought was the biggest lesson we all could learn from the eclipse. "Space exploration brings out the best in us. … I am hoping we all realize we are one people under one sun," he said. "We are all on the Earth together. There's no place else to go. Let's all get along, let's be nicer to each other, and let's take care of the Earth. I hope the eclipse brings out the best of us because it's bigger than all of us."