Amazon Is Buying Whole Foods for $13.7 Billion and the Internet Can't Stop Laughing
Gotta get that Prime shipping on your cucumber spa water.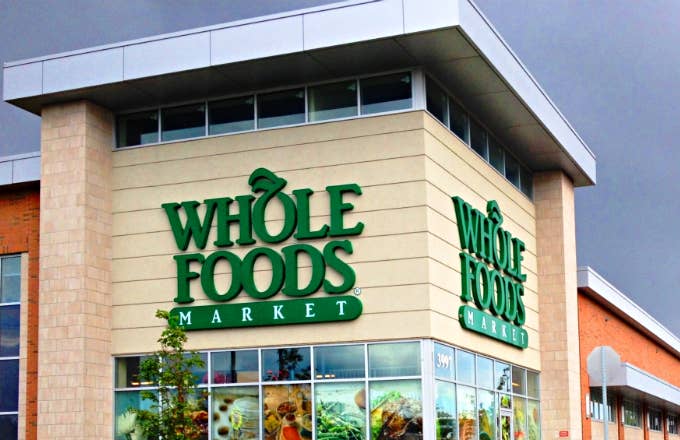 WikiCommons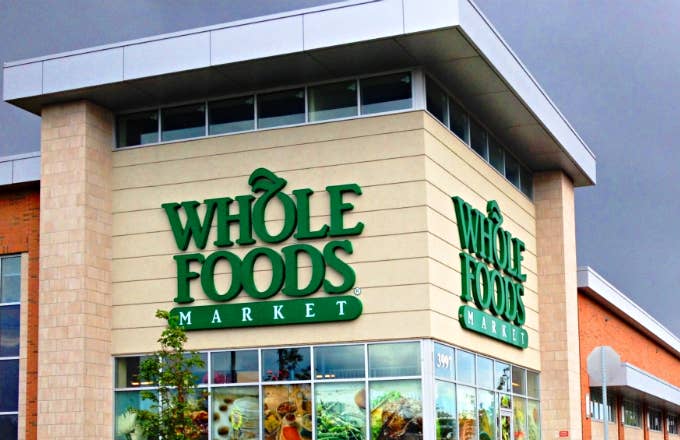 The place we all go to when in desperate need of the caviar of citrus has been bought out by the place we all go to for glow-in-the-dark cunnilingus snorkels. Amazon and Whole Foods Market, Inc. announced Friday that they had entered into a definitive merger agreement. Under the agreement, Amazon will scoop up Whole Foods Market in an all-cash transaction worth an estimated $13.7 billion.
"Millions of people love Whole Foods Market because they offer the best natural and organic foods, and they make it fun to eat healthy," Amazon CEO Jeff Bezos said in a press release. "Whole Foods Market has been satisfying, delighting and nourishing customers for nearly four decades—they're doing an amazing job and we want that to continue."
As part of that continuation, the companies announced Friday, Whole Foods Market will maintain the operation of stores under the Whole Foods name. Whole Foods CEO John Mackey will also remain in his position. The acquisition transaction is expected to be completed during the second half of 2017.
But what does all of this mean for fans of the caviar of citrus and/or cunnilingus snorkels? First up, there's speculation from investors that Amazon's announcement could trigger other gargantuan companies to come forward with their own Whole Foods bids. According to CNBC, both Walmart and JAB Holdings could "potentially" place a bid.
The online response to the deal has ranged from questions surrounding Amazon's broader intentions moving forward to (as expected) jokes about Whole Foods' prices:
In a Forbespiece Friday, Richard Kestenbaum theorized that Amazon's decision to buy Whole Foods is simply part of the company's longtime desire to successfully achieve a "symbiosis" of online and physical grocery shops. Amazon has made moves in this field before, including the launch of their cashier-free Amazon Go shops earlier this year.