Apple Park, first announced by the late Steve Jobs back in 2006, will finally open its doors in April. An estimated 12,000 employees are expected to take "around six months" to move into the 175-acre campus, the Verge reported Wednesday. The feat of construction resembles a spaceship, a resemblance we can all agree is really fucking cool.
"Steve's vision for Apple stretched far beyond his time with us," Apple boss Tim Cook said in a press release. "He intended Apple Park to be the home of innovation for generations to come. The workspaces and parklands are designed to inspire our team as well as benefit the environment. We've achieved one of the most energy-efficient buildings in the world and the campus will run entirely on renewable energy."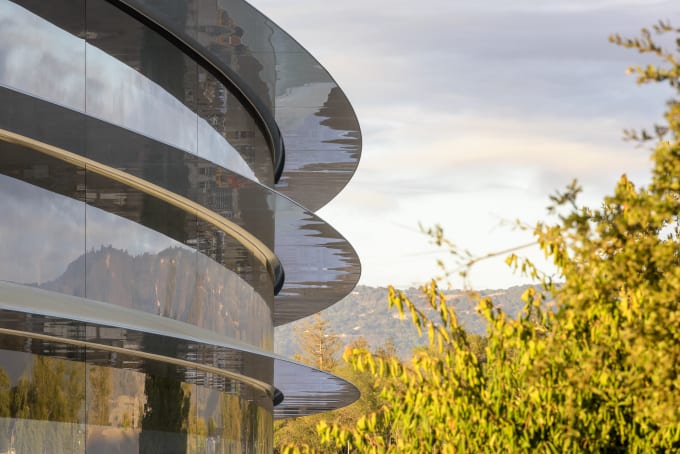 The Cupertino spread will feature a visitors center (with an Apple store!), a massive fitness center for Apple employees, and research and development facilities to keep Jobs' dedication to innovation thriving. The site, a Foster + Partners collab, will also boast a 1,000-seat auditorium named the Steve Jobs Theater.
"Steve was exhilarated, and inspired, by the California landscape, by its light and its expansiveness," Laurene Powell Jobs said Wednesday. "It was his favorite setting for thought. Apple Park captures his spirit uncannily well." Jobs, the co-founder of Apple, died in 2011 at the age of 56 due to complications from pancreatic cancer.
Cook's renewable energy flex is made possible thanks to 17 megawatts of rooftop solar, giving the space the distinction of being "one of the largest on-site solar energy installations" on Earth.
For more on Apple Park, peep this.