A bombshell report published by Buzzfeed on Tuesday night made some pretty concerning, but unverified, allegations toward president-elect Donald Trump. The 35-page document included claims that he had financial and personal entanglements with the Russian government, and had worked with its officials to secure a presidential victory. It's all pretty shocking, but the one detail that has everyone talking is Trump's alleged requests for "golden showers."
The internet was not only amused by this claim, but also very intrigued.
As pointed out by Mashable, PornHub reports searches for urine-related content have skyrocketed since the allegations toward Trump became public. The adult website has released data that indicates searches with the phrase "golden showers" had increased 102 percent, while searches with other urine-related language—such as "piss," "watersports," and "pee"—had increased by 71 percent.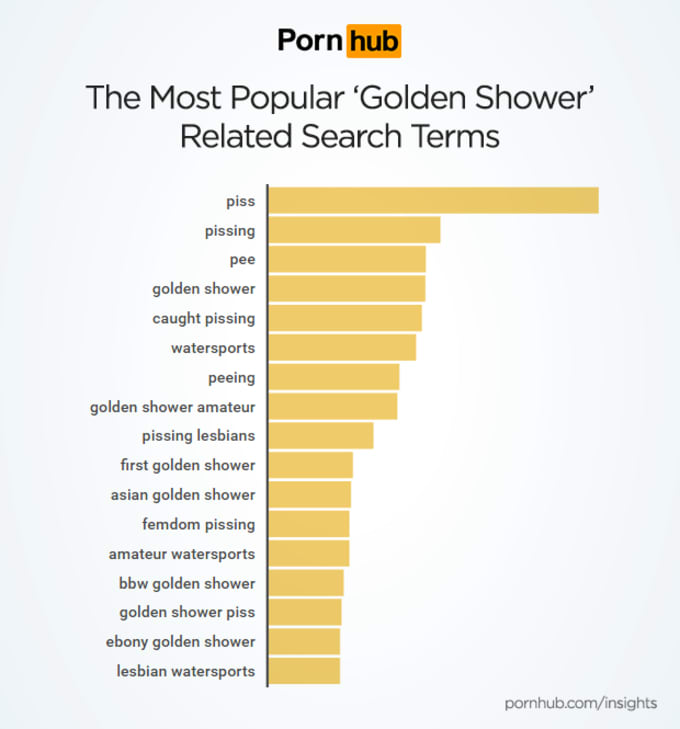 Trump has denied the report, claiming he is too much of a "germaphobe" to engage in such behavior; however, interest in this kind of act is very common among his age group. According to PornHub, men over the age of 65 are more likely to search for golden shower porn than any other group. The site also revealed that the search was most common in northern states, led by Vermont, New Hampshire, and Maine.