64 Percent of Americans Want Trump to Delete His Twitter Account
According to a poll by Quinnipiac University, 64 percent of Americans want Donald Trump to delete his Twitter account.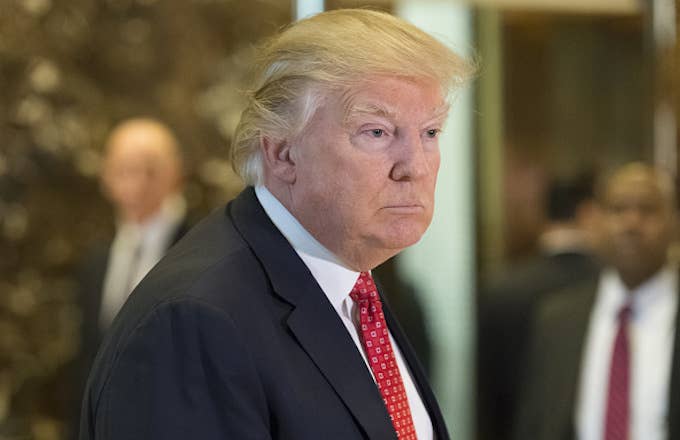 Getty
Donald Trump in Trump Tower lobby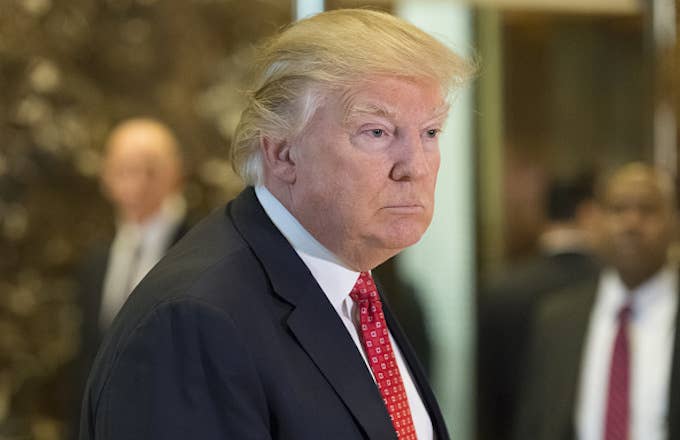 Quinnipiac University released the results of a bunch of polls today because that's what Quinnipiac does. Frankly, it's the only reason most of us have ever heard of them. And while the results contained everything from President Obama's approval rating to whether or not those polled think Trump will make a better president than Obama, perhaps most interesting result was America's opinion on Donald Trump's Twitter account. Specifically, a majority think that as president he should stop fucking tweeting with the frequency and emotional stability of a pre-teen or—I don't know—a self-promoting internet content provider.
While there are many interesting results (which you're free to check out here) the one related to his tweets break down like this: 64 percent of voters think Trump should delete his account once he assumes office, up from 59 percent who said the same back in late November. Broken down into specific demographics, 71 percent of people polled between the ages of 18-34 think Trump should shutter it, and Republicans were split 49-45 in favor of him keeping it. 80 percent of Democrats think he should del--you know what? It's just easier if you peruse the findings yourself. Here they are in full:
The poll was comprised of 899 people, and the question was asked between January 5-9. The results are fascinating. However, it's also worth noting that, whether you want Trump to delete his account or not, there's absolutely zero chance that it will freaking happen. Feel free to dream, though.