As many home-growers can attest, it's not always easy growing green. Marijuana, that is. But one start-up is attempting to mitigate the more challenging aspects of growing your own weed at home with a fancy looking white machine that has about the same dimensions as a fridge. The product, called LEAF, is a self-contained growing unit that can, of course, be used to grow other plants, but it's designed to make weed-growing a breeze.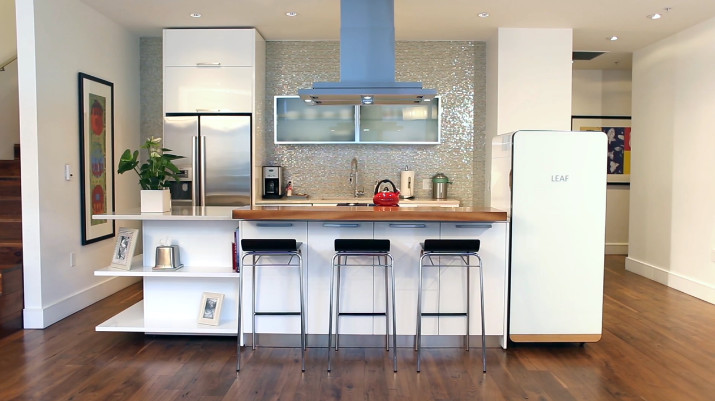 The LEAF went on pre-order sale on Wednesday, according to Forbes, and is going for an asking price of $3,000 (buyers will need to put down a $300 deposit during pre-order). LEAF connects to the owner's smartphone, allowing for remote control of humidity, temperature, plant nutrition, and maybe most importantly—depending on the state laws where this little baby is being used—technology that dampers the scent. The LEAF will also dry your weed plants out so you can toke the day away faster.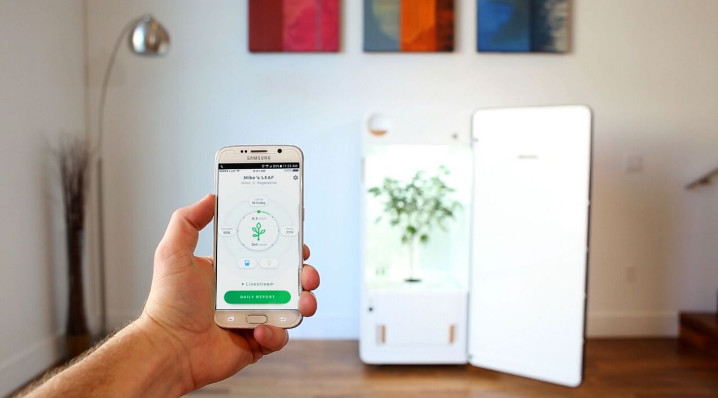 Forbes reports that the LEAF company was founded in April 2015 by Yoni Ofir, a veteran of the Israeli army who uses marijuana to treat his anxiety. "Growing cannabis yourself is not easy, it's very time-consuming and requires a lot of knowledge and daily upkeep," Yoni told Forbes. "As I learned more about growing, I came up with the idea to automate it with smart home technology."
Well, everything else in a person's home, from security services to the air conditioning, can be monitored and adjusted using a corresponding smartphone app, so why not a home grow?