If you're lucky enough to be enrolled in some sort of post-secondary school, one would hope that you're on the path to maturity. Some students at Queen's University in Kingston, Ontario, went out and proved to us that this isn't always the case. Earlier this week, a bunch of people made a very, very dumb decision, and threw a racist costume party. The event took place off-campus, and featured groups of students dressed up as Viet Cong, Buddhist monks, and Mexican wrestlers. People began to take notice, after pictures landed on social media, and obviously people weren't very happy with the incredibly offensive theme. Toronto comedian, Celeste Yim, called out the "party" on Twitter, which was then shared by other users around the platform. Unfortunately, Yim's account is now protected, but her initial tweet read, "A very shockingly racist party thrown by Queen's students happened and the photos made me feel sick to my stomach". Judging from the released screengrabs, those feelings are pretty warranted.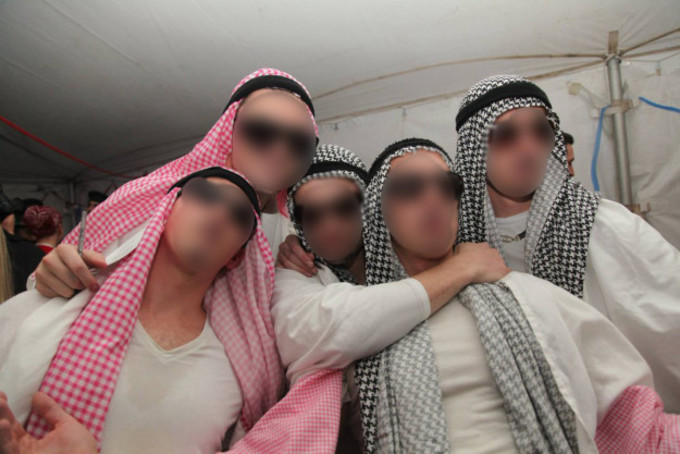 The pictures were posted to a Queen's student Facebook group, which was viewable to friends of friends. After the incident, Queen's University was quick to distance themselves. In an official statement, principal and vice-chancellor, Daniel Woolf, alluded to an investigation. "No event of this kind would be sanctioned by the university's senior administration. If we determine that this was a Queen's sponsored or sanctioned event, we will take appropriate action".
Vice-president of Queen's affairs, Carolyn Thompson, also voiced her disappointment. "These events undermine Queen's ability to provide a welcoming and respectful campus environment. We need to have an open and productive dialogue about race and racism on campus". While there's yet to be any words regarding punishment for the attendees, student bodies are saying that they will begin to have conversations about racism. Unfortunately, as reiterated in various school Facebook groups, students have been encountering discrimination on campus for quite some time.