Heineken believes that the future of their company lies in social media.
The Amsterdam-based beer giant believes that relegating the search for talent to a dusty corner of a corporation website is not enough to attract the pioneers of the future.
Instead, Heineken are asking would-be employees to undertake an interactive Q+A online – which is more like a theatrical personality test than a traditional application form – to land their dream job.
Heineken's new 'Interview' assesses personality over skills.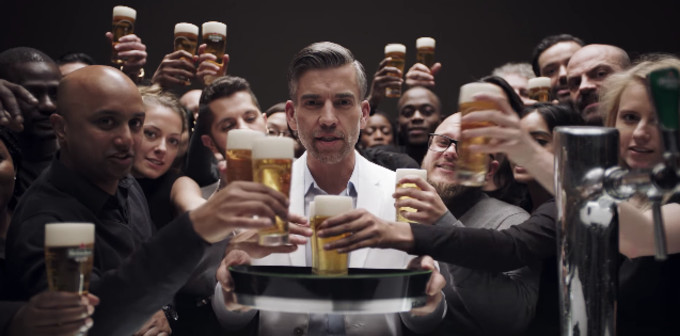 Officially titled as 'The Interview', it's a social challenge that prioritises evaluating a sense of adventure, creativity, wit and charm, over graduate grades and spreadsheet skills.
Applicants are asked to answer a series of 12 questions in under five seconds. Heineken's hope is that applicants will be exposed to the company's unique working culture and diverse job opportunities.
Heineken do offer some of the most diverse and exciting job opportunities of any major brand. In the last six months alone, members of the 'Heineken Crew' have been flown out to the Olympic Games in Rio de Janeiro and the Italian Grand Prix in Milan to work exclusive events.
Find out more about 'The Interview' at Heineken's Go Places site now.