Today is the day, if all goes according to plan, when Twitter will start allowing longer tweets. The social media platform announced Monday it will no longer count media attachments (pictures, videos, GIFs, polls, quoted tweets, and all that) against the 140 character limit.
Twitter announced back in May that the change would be coming, but The Verge reports that the change will be rolled out starting today, Sept. 19. 
On Monday afternoon, Twitter confirmed the news:
Some people aren't all that excited about the changes:
Others are still just waiting for an "edit" option:
Another expected change, also announced in May, is that @names in replies will no longer count toward the 140-character limit either. Furthermore, the ".@" at the beginning of a tweet to allow all your followers to see your replies will no longer be necessary.
It's not clear when these changes will roll out, and whether they'll come separately or altogether. Of the changes announced in May, users are already allowed to retweet and quote tweet themselves. 
To explain the changes more visually, here's a diagram from Twitter explaining which characters will count after the changes: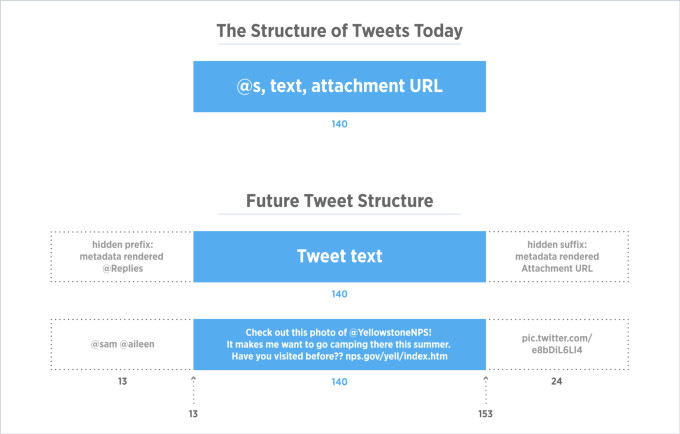 Some people on Twitter are already getting excited about the change and making plans accordingly:
Brace yourselves for a post-140 character world, everyone.