Apple had it all planned out. They'd announce their newest iPhone on Wednesday afternoon at their own event. But Amazon isn't about that.
Hours before Apple's launch, Amazon spoiled it for everybody by posting accessories for the new iPhone, thus revealing some of the oh-so-soon-to-be-announced features.
As Gizmodo first reported, Amazon's false start confirms some rumors about the iPhone 7. At least one version of the phone will have a dual camera on the backside, and the page also offers wireless and Bluetooth headphones, which likely means Apple really is getting rid of the headphone jack (R.I.P.).
Not wanting to be outdone by Amazon, Apple itself tweeted, and then deleted, that the iPhone 7 will be water-resistant and will have new cameras, stereo speakers, longer battery life: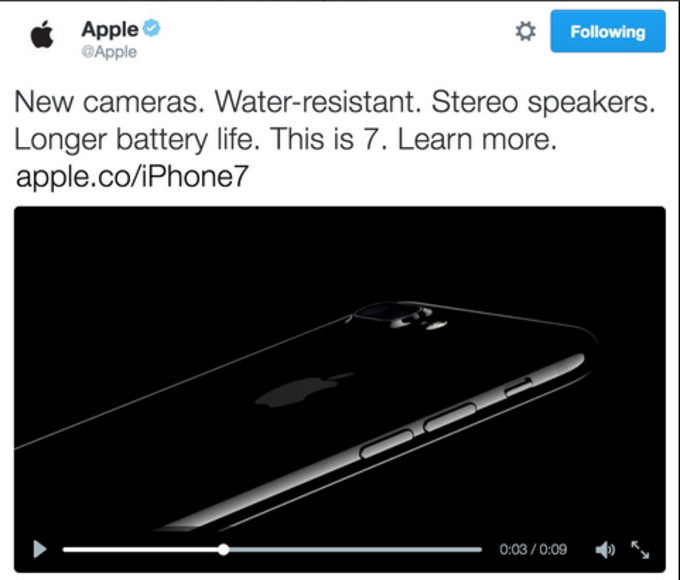 With the tweet now gone, the @Apple account has zero tweets and over 400,000 followers as of 1:30 EST.