The protests in Ferguson to commemorate the second anniversary of the death of Michael Brown took a disturbing turn just before 10 p.m. local time Tuesday night. A car drove directly into a group of protesters who were blocking West Florissant Avenue, according to the Associated Press and other sources on the scene. As the car drove away, there were reports of shots being fired. The picture below, from a video taken at the scene, shows protesters rushing to help someone injured by the car.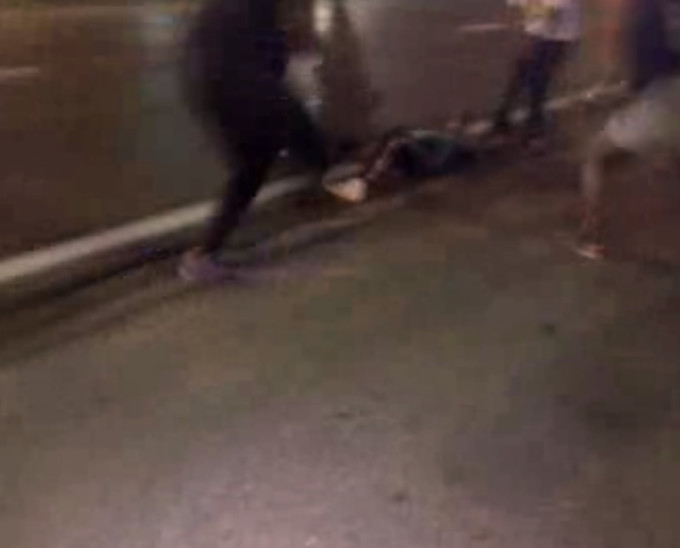 One of the protesters, an as-yet-unidentified young man, was hit so hard by the car that "he flew into the air and his shoes were knocked off," according to the AP. He appeared to be badly injured and was taken to the hospital. 
Many of the protesters surrounded the car, who then drove off. Some people then chased and shot at the car as it fled the scene, according to the St. Louis Post-Dispatch.
It appears that no one has been injured by the gunfire.
Video of the incident can be seen here, starting at the 1:40 mark.