What would you do if you only had a few years—or less—to live? The new documentary mini-series My Last Days, premiering on the CW August 17 through 19, takes an intimate look at the lives of terminally ill people who live life each day not knowing how much longer they will be on earth.
Three years ago, doctors diagnosed 25-year-old Kendrick Evans in Tallahassee, Florida, with terminal sleep apnea and told him he had three years to live. Every time he goes to sleep, Kendrick needs to use a machine to breathe for him because he stops breathing more than one hundred times each night. Kendrick loves to sing and work with the Boys and Girls Club. He spoke with Complex about his gospel music dreams and why he refused a tracheotomy surgery.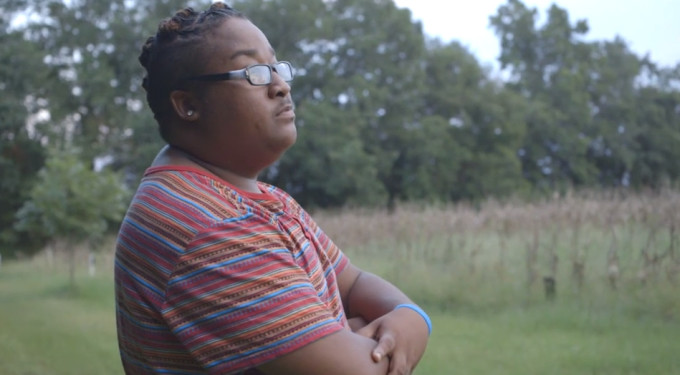 Complex: Can you talk about the prognosis going forward?
Kendrick: There's different stages of sleep apnea and I have one of the worst cases of sleep apnea.
The doctor told me that he wanted me to have a surgery, to have a trach [tracheotomy] to clear my throat, because he said with the machine I have ... eventually I was going to end up dying in my sleep. So with me refusing to have the surgery, he gave [me] three years to live. And he told me anything in those three years I wanted to do, I need to make a bucket list and go ahead and do it.
And the reason why I didn't have the surgery is because he told me I would have to stop working. I work for Boys and Girls Club with kids, and I love kids, and he told me I would have to stop working [and] that I would also have to stop singing and traveling. And my thing was, if me having this surgery, if it's not really going to save my life, I would rather risk me not having the surgery ... I would rather die me being able to sing and me being able to work with the kids.
What was it like for you to hear that you had three years?
Being so young, it was devastating. Actually, for a while, I was in denial. My parents—my mom and my father—it was tough on them because at first, in my mindset, it was "Well, I'm not sick, you know, I'm going to be okay, I'm too young to be sick, I'm too young to be dying in three years." ... In my mind, things like this happen to older people. So for a long time, I was devastated and I was in denial.
Then after that, that's when depression kicked in. And that's when suicidal thoughts kicked in. I tried to take my life because I felt as if, you know, I'm young, I go to church, I do everything right, I treat people right, I give, I serve, and so ... it was so much at the time happening and I thought, "Why is so much happening to me? And if I'm going to die I might as well take my own life."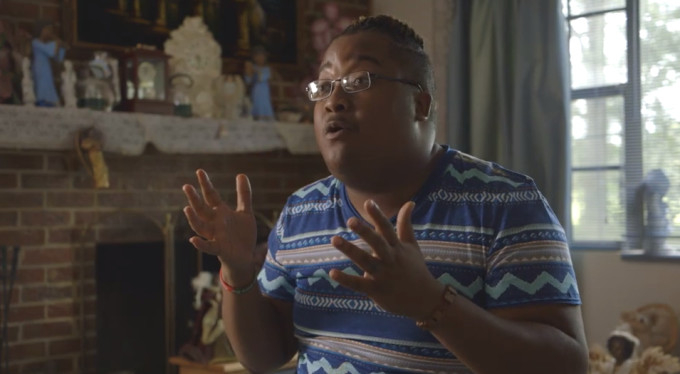 How do you feel on a day-to-day basis, both mentally and physically?
Now I'm good. I've accepted it. But back then, it was a lot. I was dealing with depression, I was dealing with suicide, stress. But where I'm at now, I'm good with it, I can handle it.
I'm tired but I keep going, I don't let it stop me. My body is very tired but I keep going. If you see me, you would tell.
What would you say you spend the most time thinking about?
Music ... Most of my time, I listen to music, I sing music, I write music.
How has the diagnosis changed your long and short term goals?
Before I got diagnosed, I had goals like going to the Bobby Jones Show and performing there, and recording a video and different stuff like that. But now that I am sick, I have to accomplish all of those things that I've always wanted to do.
How have your thoughts or relationship with death changed since you were diagnosed?
At the beginning, I was afraid. There was a lot of times I wouldn't go to sleep because I was so afraid that I would die in my sleep. But now I go to sleep without even thinking about dying. I just make sure I pray every night and I make sure when I go to sleep I'm not mad with nobody ... I make sure I'm at peace when I go to sleep.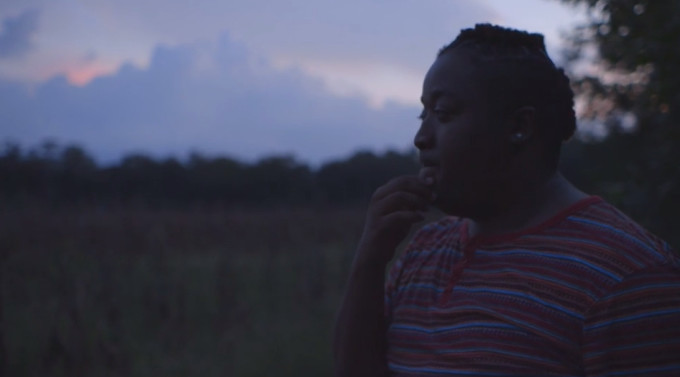 Can you talk more about your musical goals?
I definitely want to record more records. I actually want to do a live EP, or CD, or DVD. I want to travel [to] different countries, different places. And also I want to have a big, big, big concert with all my favorite artists on it. R&B, gospel artists like the Clark Sisters, Fantasia, ... if she was alive, Whitney Houston, Patti Labelle, Tina Turner, just a lot of different people I like. 
What do you wish you could hear from people more that you don't hear very often?
What I want people to tell me is that they're going to continue to fight, they're not gonna give up, they're not gonna let their sickness or whatever in life that's trying to block them or stop them from reaching their goals, they're not gonna let it stop them. They're gonna put one foot in front of the other and keep going.
There's a saying, I say this all the time at work and tell the kids, "Don't stand under the dark cloud all the time, I want you to enjoy the sunshine." And I'm basically saying, enjoy life, take one leap and keep it going ... Don't let your current situation block your future.
So that's what I want people to say when they come up to me or they hear my story: "Kendrick, I was inspired. Kendrick, I was encouraged. Kendrick, I'm going to continue to go on. I'm not going to give up."
The cast of My Last Days is raising funds through GoFundMe for causes important to them. Click here to help Kendrick raise money for the Boys and Girls Club.