In 2008, graphic artists Shepard Fairey immortalized Barack Obama with his "HOPE" poster design. The image popped up seemingly everywhere and became an icon for the Obama campaign. This election year, visual artists have another muse in Republican nominee Donald Trump. Painters, sculptors and graffiti artists around the world aren't using their talents to support Trump's candidacy, however. Instead, they're using their work to ridicule and challenge the controversial businessman.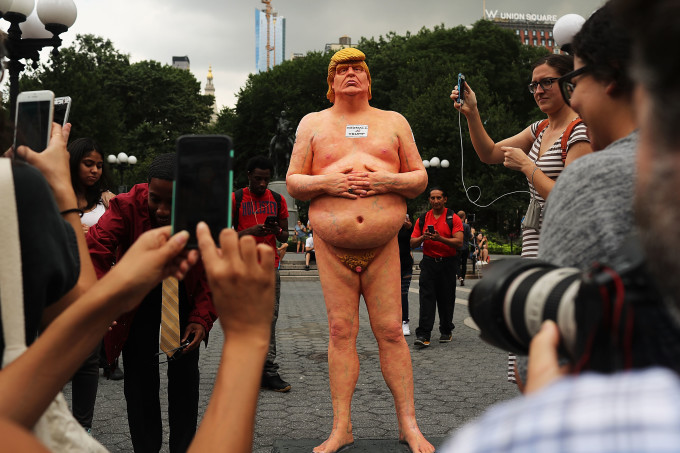 Most recently, New Yorkers were shocked by a statue of a naked Donald Trump that appeared in Union Square Park. The sculpture was signed "Ginger" and, according to reports, is titled "The Emperor Has No Balls."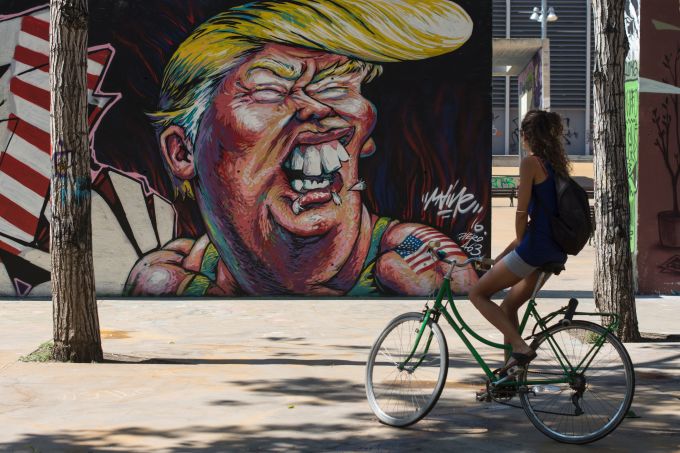 A mural of a toothy Trump appeared in Barcelona in June.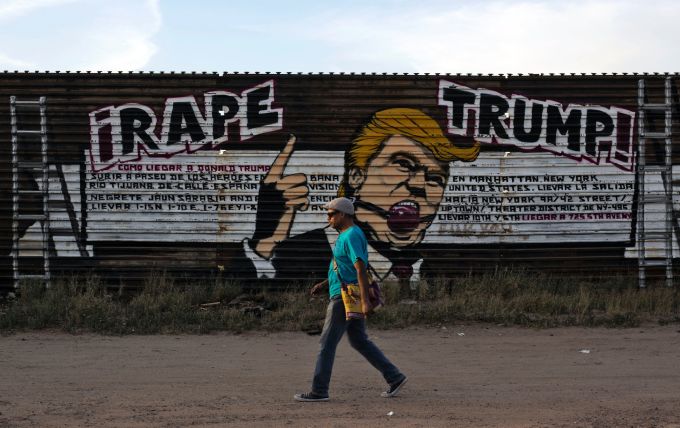 A mural on the US-Mexico border fence in the Libertad neighborhood in Tijuana, Mexico encourages passersby to dump Trump.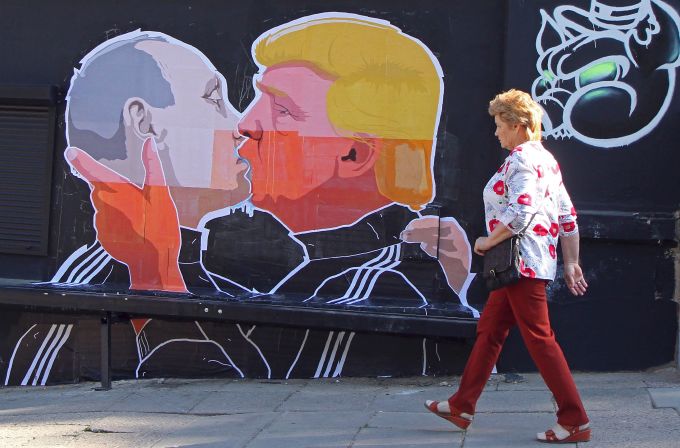 A Lithuanian street artist offered their take on global politics with a mural depicting Trump and Russian President Vladimir Putin in a lip-lock.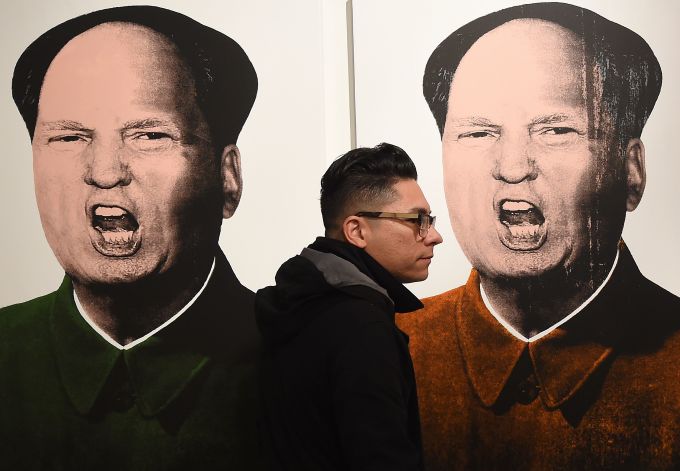 "Mao Trump" by artist Knowledge Bennett was shown at the Ren Gallery in Los Angeles in January during the LA Art Show.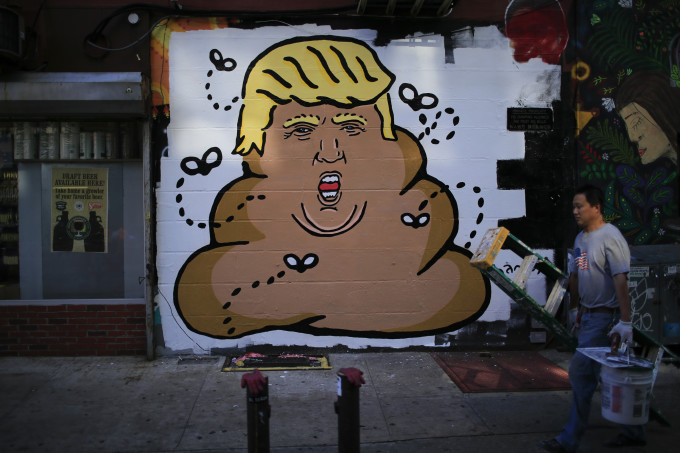 When Trump began leading the Republican presidential field in August, a graffiti mural of a crappy Trump was painted on a building in Lower Manhattan.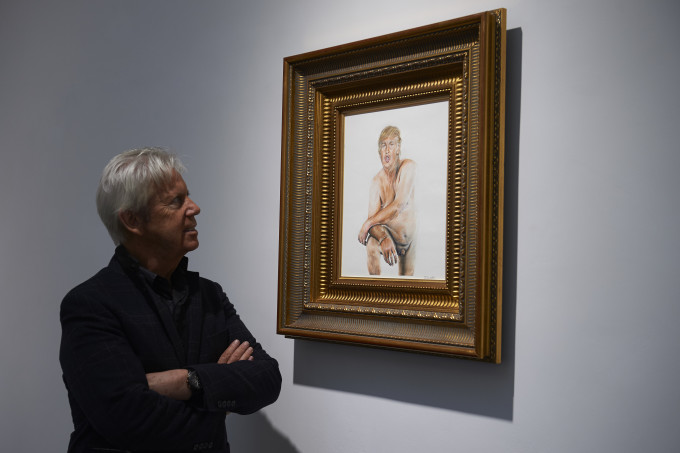 A painting of a naked Trump titled "Make America Great Again" by Los Angeles-based artist Illma Gore was shown in April at the Maddox gallery in central London.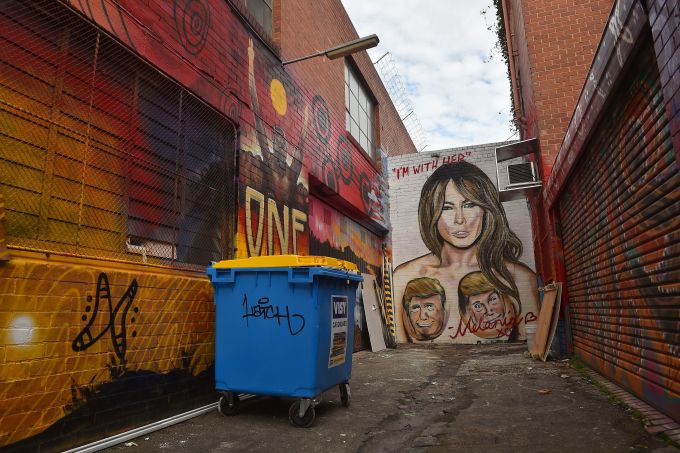 A mural depicting Trump's face over the breasts of his wife Melania was created by street artist Lushsux. It appeared in June on a wall in Melbourne.