This is Theresa May. She is set to become the new Prime Minister of the UK today.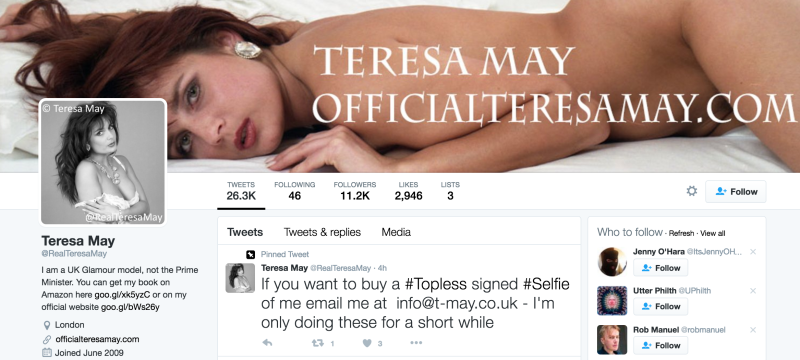 This is Teresa May. She is a porn star from the 90s. She is not the same person.
That hasn't stopped loads of people getting confused.
Pretty sure the new Prime Minister wouldn't say this.
She's definitely taking advantage of the attention though.
[via RT]