Tragedy struck in Lockhart, Tex. on Saturday morning after a hot air balloon carrying 16 people accidentally hit a high-voltage power line and crashed into a corn pasture. According to the Federal Aviation Administration and Texas authorities, the basket portion of the hot air balloon was immediately set ablaze upon the accident, and the impact of the crash landing killed all 16 passengers onboard.
The Caldwell County Sheriff's Office responded to a 911 emergency call around 7:44 a.m. CT about a possible vehicle accident. "Investigators are determining the number and the identities of victims at this time," the Sheriff's Office said in a released statement. You can read the entire statement from the Sheriff's office below.
Here are two more photos from the scene of the wreckage below: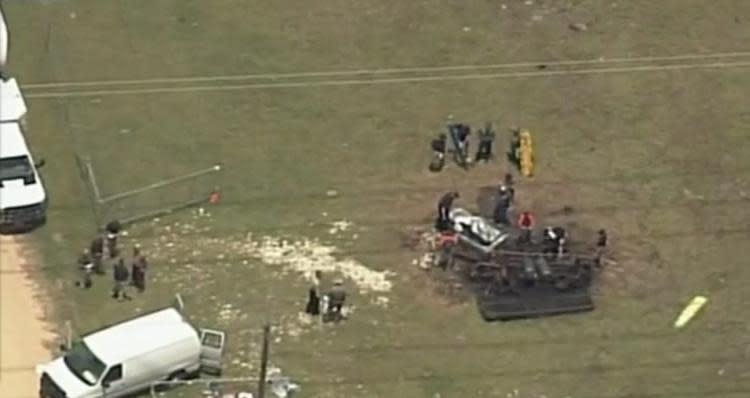 Texas Governor Greg Abbott released a statement on behalf of him and his wife mourning the victims, sending condolences to the victims' families, and the city of Lockhart upon the tragic news.
We will provide more information as this story develops.