When capturing the essence of a micropenis in a work of art, there are a few necessary steps one must follow to ensure the penis looks as micro as possible. Thankfully, Australian-American artist Illma Gore teamed up with the micropenis enthusiasts at Funny or Die to explain how one might go about drawing the perfect micropenis. However, this isn't just any micropenis. This is a Donald Trump micropenis.
First and foremost, one would do well to use recycled paper. Gore recommends an old printed copy of the First Amendment. "Not that Donald actually read it," Gore notes.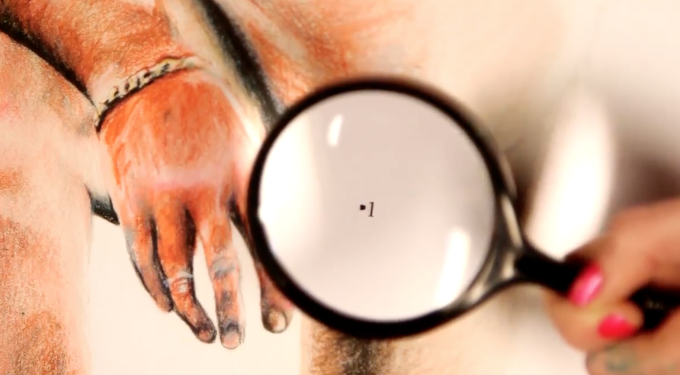 Gore also recommends accessorizing one's artistically rendered Trump penis, using whatever items of embellishment are currently at your disposal. However, the artist reminds us, don't get it twisted: genitals don't define us. "Your genitals do not define your gender, your power, or your status."
When Gore's original Trump image started going viral, the artist began receiving death threats from Trump supporters. As she outlined in an essay for the Guardian in May, she was eventually assaulted by a Trump supporter in L.A.:
As I approached the stopped car without looking away from my phone, I heard the passenger-side door open. I looked up, and a slender man got out of the car and punched me in the face as the group began to laugh and cheer the action on.

"TRUMP 2016!" he yelled.

I didn't fall from the impact of the hit, but I stepped back to catch myself, and in doing so, tripped over on to the grass and watched my phone skid across the pavement. It happened so quickly the man had already fled, laughing, with his friends as I hit the ground.
Want to embellish a Trump micropenis painting of your own? Gore is offering them for free download here.