Leaked DNC Document Reportedly Suggests Democrats Wanted Clinton as Nominee All Along
A leaked document reportedly suggests that the DNC wanted Hillary Clinton as the Democratic presidential nominee all long.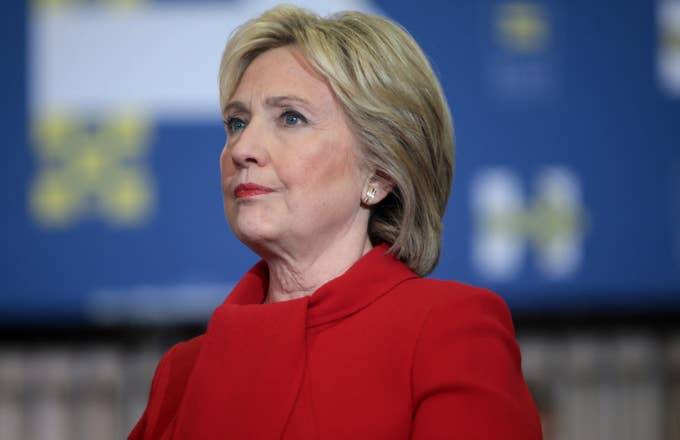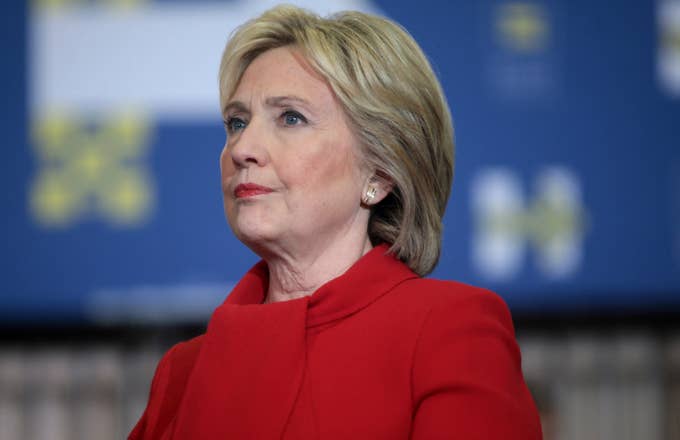 Bernie Sanders' supporters greatest fears may have been confirmed in the wake of the recent Democratic National Committee data breach. A hacker-leaked document dated May 26, 2015 stated the DNC's "goals and strategy" were to "provide a contrast between the GOP field and HRC," according to the New York Post. HRC, of course, is an acronym for presumptive Democratic nominee Hillary Rodham Clinton.
The stolen document, obtained by a hacker known only as Guccifer 2.0 and first sent to Gawker, adds fuel to the speculation surrounding some Democrats' criticism that the DNC wanted Clinton as the nominee from the start and did everything in their power to make that a reality. The leaked document also reportedly urged party members to "use specific hits to muddy the waters around ethics, transparency and campaign finance attacks on HRC."
Though the DNC stayed publicly neutral throughout the contentious primary process, some argued Sanders never got a chance at the nomination, at least in comparison to Clinton. Sanders, however, has refuted assessments of the primary process as being "rigged" against him.
"What has upset me, and what I think is —I wouldn't use the word 'rigged' because we knew what the rules were —but what is really dumb, is that you have closed primaries," Sanders said on Face the Nation in May. "Like in New York State, where three million people who were Democrats or Republicans could not participate. You have a situation where over 400 super delegates came on board Clinton's campaign before anybody else was in the race, eight months before the first vote was cast. That's not rigged, I think it's just a dumb process which has certainly disadvantaged our campaign."
Representatives for the Clinton and Sanders campaigns did not immediately respond to Complex's request for comment.