If you want proof that racism exists, try taking a look at Google search results. Searching "n*gger king" or "n*gger house" in Washington, D.C. will direct you to the White House in Google Maps. "Black people are" in the search bar autofills with "rude." And Google Photos previously mislabeled black people as "gorillas," possibly because their image-recognition technology wasn't originally tested on a diverse group of people. 
Kabir Alli, who goes by July 3rd on Twitter and told Complex he's about to graduate high school, just shared more proof of racism on Google in a viral tweet, The Daily Dot reported. "Three black teenagers" and "three white teenagers" yield vastly different results: 
Searching for black teenagers almost exclusively yields mug shots, while searching for white teenagers gives you wholesome-looking stock photos. (The results are a little different now than they were before this controversy spread online, so Googling "three black teenagers" will yield images used in articles about it.)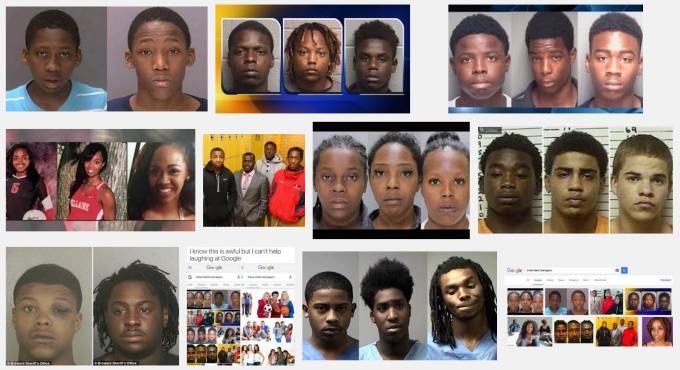 Alli told Complex that he was "shocked" when he first found these results.
"I understand it's all just an algorithm based on most-visited pages, but Google should be able to have more control over it," he said. "It simply was not what was searched. It shouldn't be so difficult to find normal, non-offensive pictures of three black teenagers. That search sort of portrays us as a whole and those pictures are not us."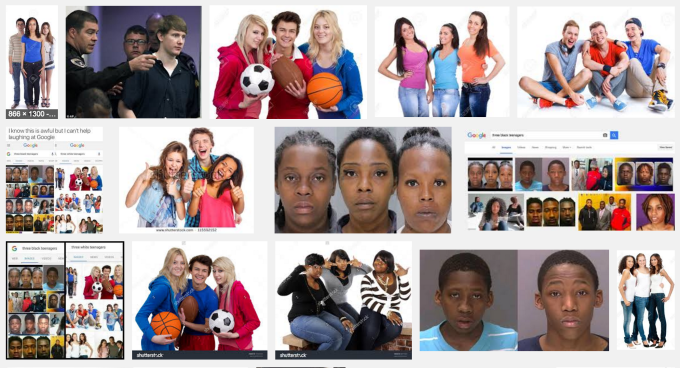 But he added, "People have accused Google of being racist, but I don't feel that's the case. The fact all these mug shots came up is wrong, but black males making poor choices also plays a major role. If we don't want that image, we need to work to change it."
What we perceive as a disparity in "poor choices," however, may actually be the result of racial profiling and biased media coverage. Research has shown that people are more likely to assume black people are guilty of crimes. A series of studies from the University of Colorado, for example, found that police and laypeople alike are quicker to shoot unarmed black people in a first-person shooter game. And according to a Color of Change study, 51 percent of arrests for violent crimes in New York City are of black people, but 75 percent of news reports involve black alleged perpetrators. 
The search results for "three teenagers" reflect another troubling societal tendency: to view whiteness as the default.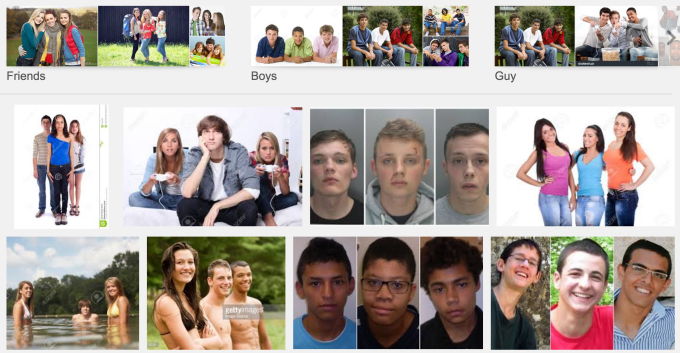 A Google spokesperson told Complex that their search results simply reflect what Internet users are putting out there, and the company doesn't have control over it. 
"Our image search results are a reflection of content from across the web, including the frequency with which types of images appear and the way they're described online," Google said. "This means that sometimes unpleasant portrayals of sensitive subject matter online can affect what image search results appear for a given query."