There's finally going to be a decent, emojified way to express frustration over breakfast, and it's probably going to look something like face palm, bacon, pancakes, shrug. Those items are just a few of the items soon coming to a text message near you after the Unicode Consortium, the body that regulates emoji, according to The New York Times, releases 72 new ones on Tuesday, June 21. 
Among the other new emoji that have been approved by the consortium: a black heart (to finally express the true depths of your dark, twisted love life, obviously), an avocado (because those are delicious), a whiskey glass (because it's 5 p.m. somewhere) a prince (not the Prince, RIP) and a gorilla (because they're just cool). 
Here's what the consortium expects them all to look like.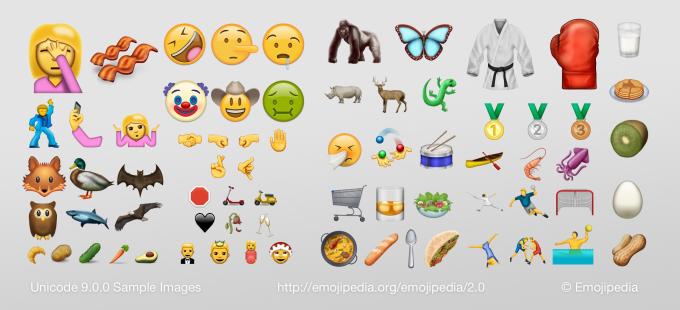 It's tough to say exactly when you'll be able to text that peanut, Mother Christmas, or karate gi to your friends, though. Just because Unicode will officially approve and release the new emojis via Unicode 9.0 on June 21, doesn't mean they'll be on your phone the same day. Here's how they put it:
It's worth noting that the approval date of Unicode 9.0 doesn't necessarily mean they will be rolled out to end-users on this date.

From June 21, vendors such as Apple, Google and Microsoft are able to start including these in public releases.
That means you'll have to wait at least until your next phone update. 
Two emoji that were rejected from this release, according to Unicode, include the "modern pentathlon" and the "sporting rifle."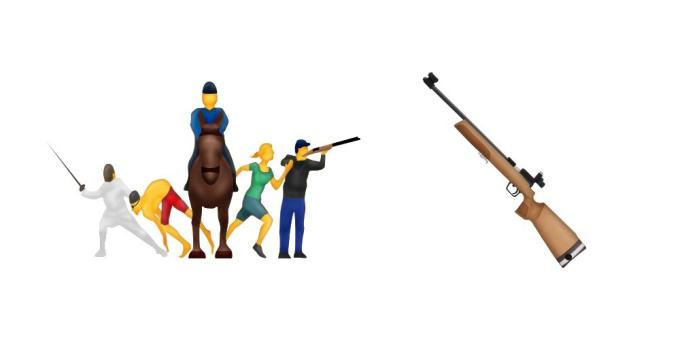 Buzzfeed reported last week that the decision to scrap the rifle emoji came after Apple put pressure on Unicode to leave it out and said that it would not approve the rifle emoji for use on iOS.