Do not text and walk, and do not Snapchat and drive. But if you do, and it ends badly, are you going to sue the people who made the phone? Or the people who constructed the stairs you tripped and fell down. Or the pole you walked into?
A couple in Georgia is suing Snapchat over a car crash, ABC News reports. The lawsuit claims that Snapchat  is responsible for the crash because its "speed filter," the filter that stamps your snap with the speed you were traveling when it was taken, tempted an 18-year-old woman to drive 100 mph in an attempt to post a high number to the app. 
That young woman, Christal McGee, crashed into the car of Wentworth and Karen Maynard, causing Wentworth Maynard brain damage, the lawsuit states. According to Atlanta station CBS46, the local police who investigated the crash weren't able to determine McGee's speed, and did not cite either driver for speeding or assign blame to anyone. 
A passenger in McGee's car told the station that McGee was not using the app before the crash, and that the Maynards' car pulled out in front of them going too slow. McGee did post a snap shortly after the crash, from inside the ambulance she was being treated in.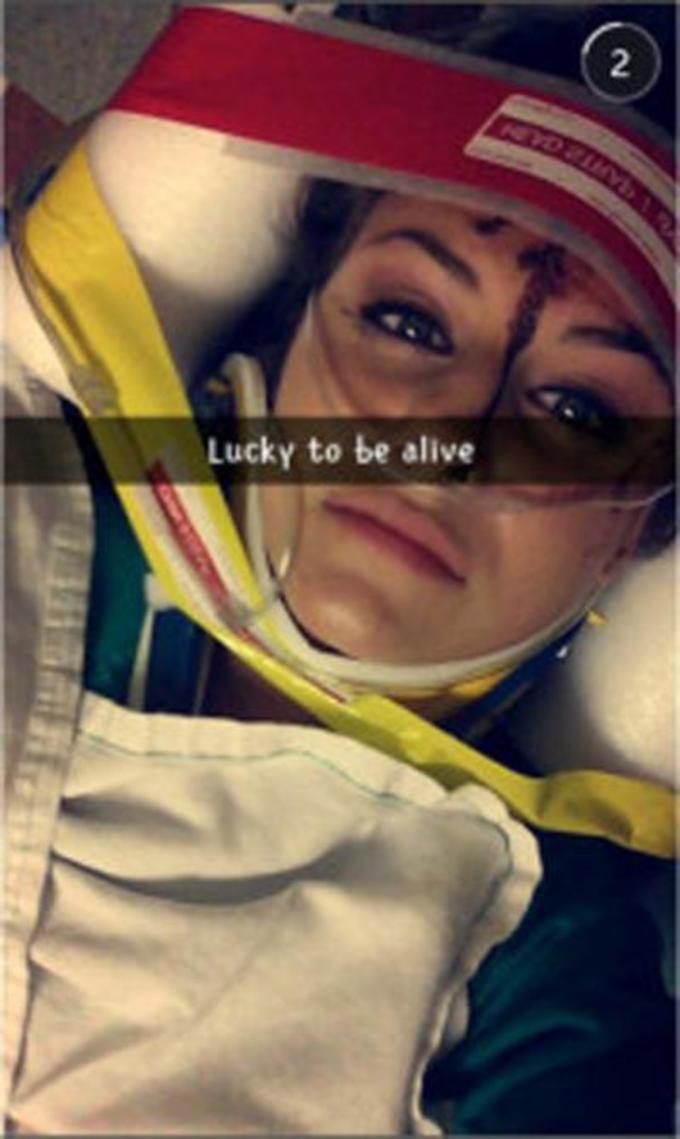 There is a warning that pops up the first time someone uses the speed filter which tells users not to snap and drive.