Tinder might be the hook up app that's definitely not a hook up app, but a group of savvy women are using it for something entirely unexpected—​political campaigning.
According to BuzzFeed, a Tumblr called Tinder Campaigning follows "the adventures of a perpetual right-swiper in the efforts of electing Bernie Sanders." In other words, women are swiping right to spread the word about Bernie Sanders.
23-year-old Robyn Gedrich matched with about 50 men per day but was eventually banned after getting reported by too many people. "These guys are disgusting. They're just looking for sex and that's it," she said. "So if they're going to swipe right, they might as well do some good and donate to the man, the myth, the legend, Bernie."
Reactions vary from supportive to downright nasty, but they're entertaining for the most part. Have a look for yourself.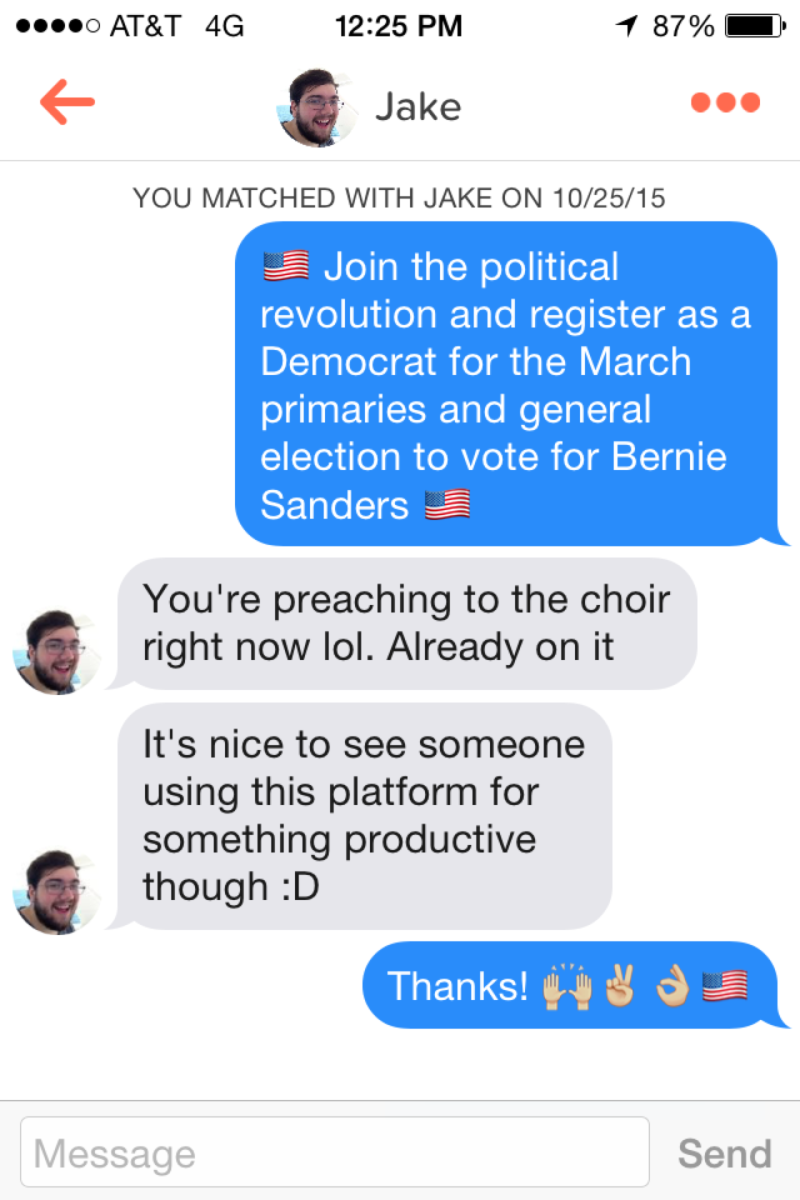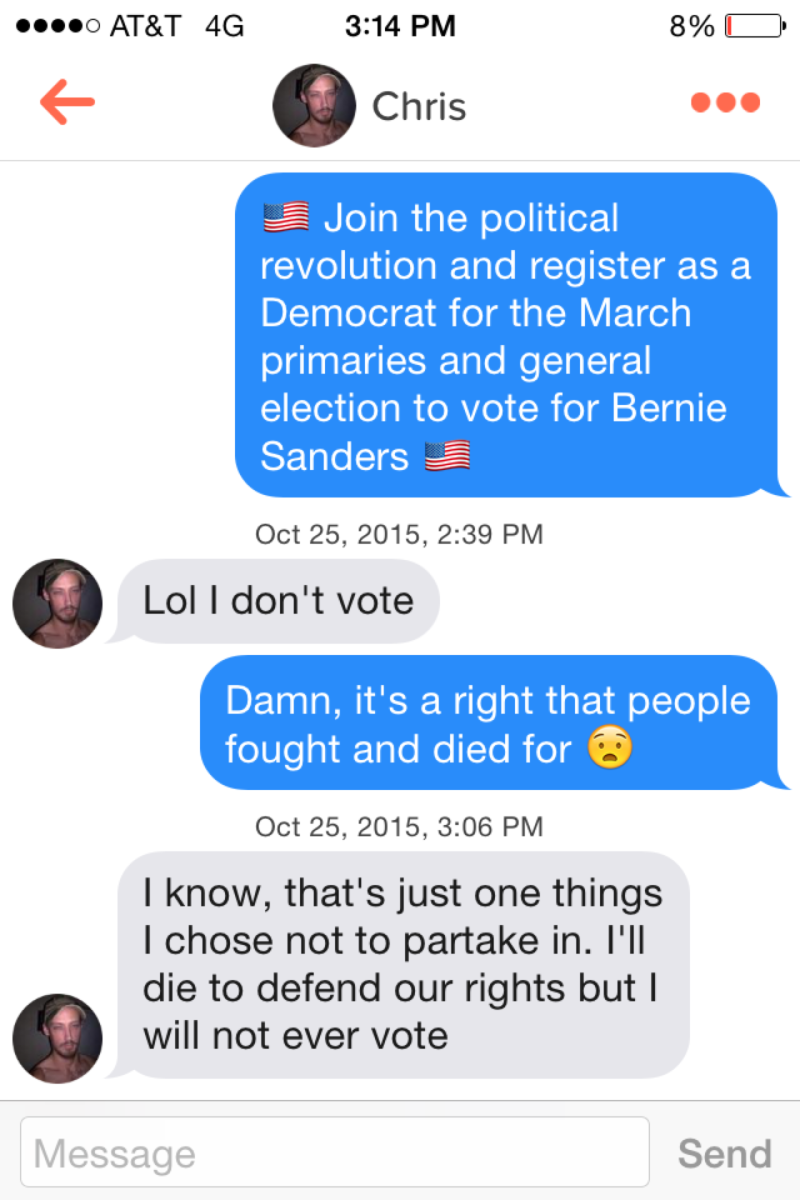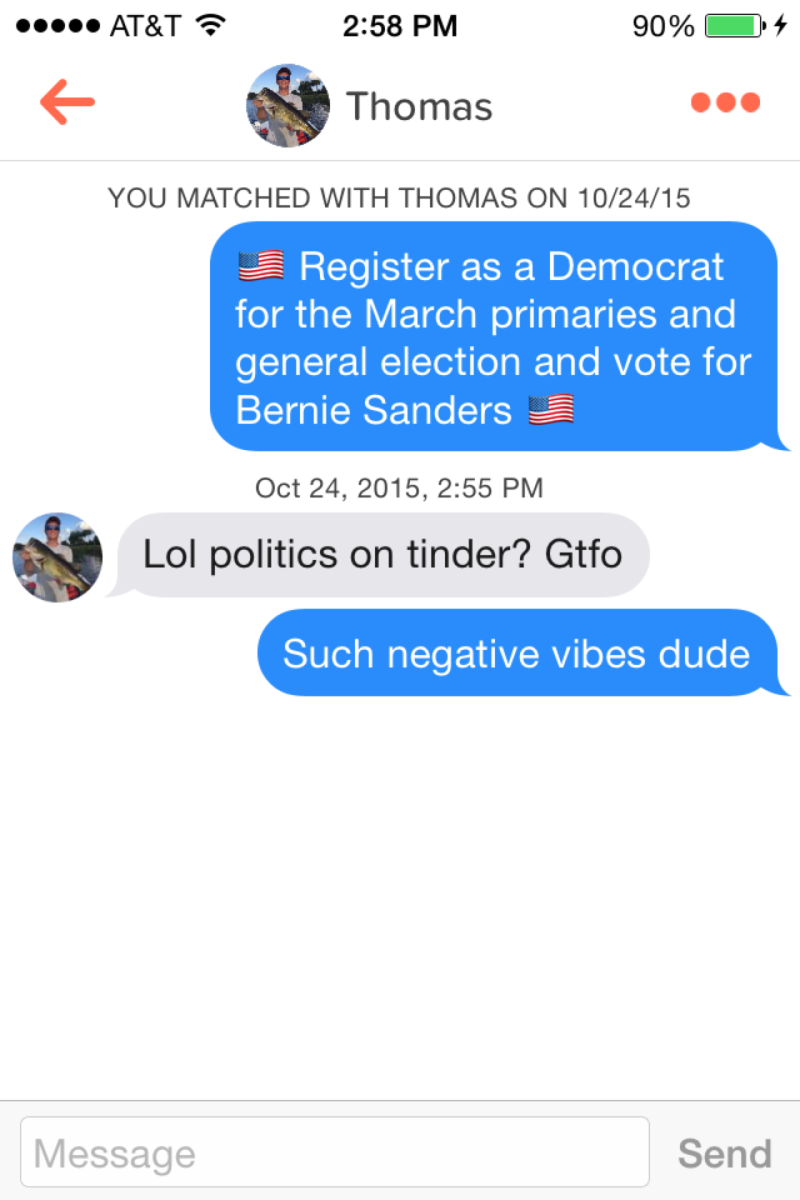 You can find more of these screencaps here.