The years spent toiling away in obscurity while your Facebook friends have no idea you really wanted to express a distinct feeling of "wow" or "haha" on their most recent post have finally come to an end, as the house that Mark Zuckerberg built has officially unveiled the new expanded Like button all across the globe.
"We've been listening to people and know that there should be more ways to easily and quickly express how something you see in News Feed makes you feel," Sammi Krug, Facebook's Product Manager, said in a press release. "That's why today we are launching Reactions, an extension of the Like button, to give you more ways to share your reaction to a post in a quick and easy way." For those into breaking that down even further, one's ability to react to a post now includes these options: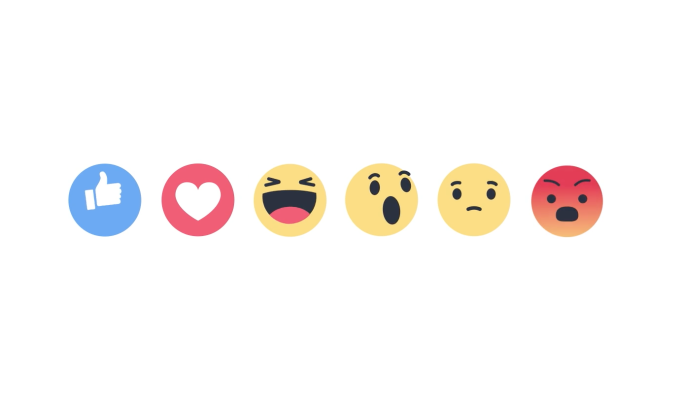 As previously reported, Facebook started testing Reactions in Spain and Ireland in October of last year. The feature, a potential game-changer for the platform, reportedly spent more than a year in development before settling on the current range of emotions: Like, Love, Haha, Wow, Sad, and (the proverbial leader) Angry. To use the expanded Like feature, which kicks off its global rollout on Wednesday, users simply hold down on the Like button to reveal and then select their preferred emotion.
"We will continue learning and listening to feedback to make sure we have a set of reactions that will be useful for everyone," Krug promises, though the aforementioned press release was noticeably vague regarding details for the definitely-needs-to-happen addition of a Dislike button. In the meantime, just be sure to hit all your Facebook friends with some Sad and Angry in protest.