"I told you about sex when you were three," my mother explained to me in her typical matter-of-fact fashion. I had asked her about when I had first learned about sex.
It made perfect sense because, even as a very young child, I can't recall a time in which I did not I understand the mechanics of sex, at the very least, in the context of where babies came from. My mom is a devout Catholic, but she's also a registered nurse who takes care of new mothers, meaning she sees plenty of pregnancies, including those from minors. Right after I asked, she went into a quick lesson about how to put on a condom and mentioned a banana. I remember saying, "I'm not having sex anytime soon." I was barely a teenager, and while my hormones were raging, the same could be said of my body— the round belly and fat deposits on my chest screamed "the training bra soon cometh."
My father has always been in my life—for better and for far worse—but we have never had a conversation about sex. Ever. The only sex-related question he's ever asked me was well into my 20s—he wanted to know if I was gay. Even if I said something sooner, it's wasn't like he was going to go out of his way to find a pamphlet detailing the pleasure and pains of gay sex.
I did take a health class in 11th grade that vaguely referenced sex education, but as the wave of pregnant girls in my high school swelled, there was not much in the way of wisdom shared and it was too little, too late, anyway.
So yes, while I understood sex in terms of procreation, I knew embarrassingly little beyond that. But, like many things I was intrigued by as a child—religion, whatever I saw on the news, and the various warnings of doom and gloom that I saw on episodes of Captain Planet—I wanted to know more. I don't know many people who can say they have talked with great frankness about sexuality with their folks. Many of us, however, can say we've been largely influenced by the images we've seen in film and television and the music we grew up listening to.
If there's a pop cultural figure that played an integral role in my sexual education, it was Janet Jackson.
When the janet. album was released, I was only nine-years-old. I vaguely knew what she was singing about, but I didn't have any meaningful understanding of what exactly I was singing along to. What I did know, though, was that I could not stop staring at one of her dancers, Omar Lopez, with excitement. If you don't remember this man, he was the one Janet Jackson groped in the "If" video. He's also the beautiful man who played the male lead in TLC's "Creep" video. Omar Lopez is a legendary bae and one of the first real tests of my heterosexuality.
Spoiler alert: I was defeated.
Though it took me way too long to properly process and gradually accept that attraction and what it meant, I had already been acutely curious about sex and certain urges and desires. I used to think something was wrong with me until Janet did an interview with the now defunct magazine, Blender, saying that she, too, had always had some sense of her sexuality.
I got to hear someone sing earnestly about masturbation, public sex, and what an orgy set to house music would Sound like.
She explained, "As I've gotten older, I've come to realize that I had a very active sexual mind at a very young age. I hope that doesn't sound bad." Janet went on to name her celebrity crushes–Barry Manilow and Teddy Pendergrass–and what they sparked in her, noting, "When you're a kid, you have little fantasies, but I saw myself being with him [Manilow] as an adult, not as a kid."
I saw myself in this quote and it prompted me to think more about my development (or, lack thereof). With that album and its subsequent releases—The Velvet Rope, All For You—I got to hear someone sing earnestly about masturbation, public sex, and what an orgy set to house music would  like. Of course, Janet was not the only sexual artist around; she was just one of the few that could discuss sex with real nuance.
She could be political and socially aware as she was sexual, discussing them all with the same level of urgency. She could be raunchy as easily as she could be shy and sensual. But, despite admittedly having a "very active sexual mind," in some ways, Janet was a late bloomer, a fact that deeply resonated with me, too. In her 2006 VIBE magazine cover story, Janet revealed that she first learned about sex from her brother Michael. She was 12.
And though janet. is a moving statement of sexual liberation, she released the album in her late 20s. In her 1993 Rolling Stone cover, Janet says: "Look, sex has been an important part of me for several years. But it just hasn't blossomed publicly until now. I've had to go through some changes and shed some old attitudes before feeling completely comfortable with my body. Listening to my new record, people intuitively understand the change in me."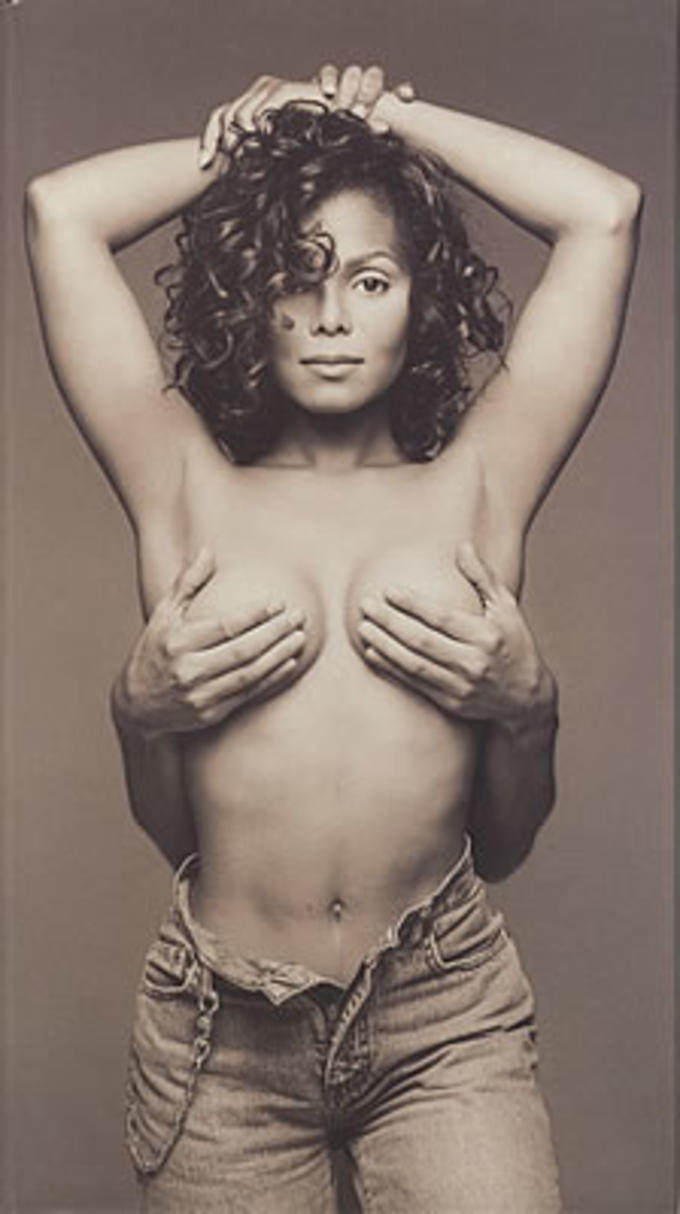 Upon revisiting Janet's catalog as an adult, and particularly, the janet. album, I've realized how I'm learning about sex from Janet. Like her, I've always had an active sexual mind, but sex and every form of intimacy, intimidated me. There are many reasons why, but if there's any one word that could sum them all up, it would be "control." And now, as I work through these issues, I have a better understanding of how freeing completely open expressions of sexuality can be.
In this same interview, Janet said, "You see, sex isn't just fire and heat, it's natural beauty. Doing what comes naturally. It's letting go, giving and getting what you need. In the age of AIDS, it certainly requires being responsible. On a psychological level, though, good sex, satisfying sex, is also linked with losing yourself, releasing, using your body to get out of your body. Well, for the first time, I'm feeling free. I love feeling deeply sexual–and don't mind letting the world know. For me, sex has become a celebration, a joyful part of the creative process."
Janet's frankness about sex—largely beginning with that album—did much for me in terms of my imagination. The beautiful men she kept around her certainly played a role in forcing me to accept who I am. But into my adulthood, which has included sometimes paralyzing fears of intimacy of any kind and, admittedly, an emotionally stunted growth, I get how powerful sex can be in asserting your power. Not over others, but merely in accepting that loosening your grip on control can often make you stronger.
Michael Arceneaux hails from Houston, lives in Harlem, and praises Beyoncé's name wherever he goes. Follow him @youngsinick.