ComplexCon returns to Long Beach Nov. 6 - 7 with hosts J. Balvin and Kristen Noel Crawley, performances by A$AP Rocky and Turnstile, and more shopping and drops.
Secure your spot while tickets last!
It all started with this picture of two dogs hugging: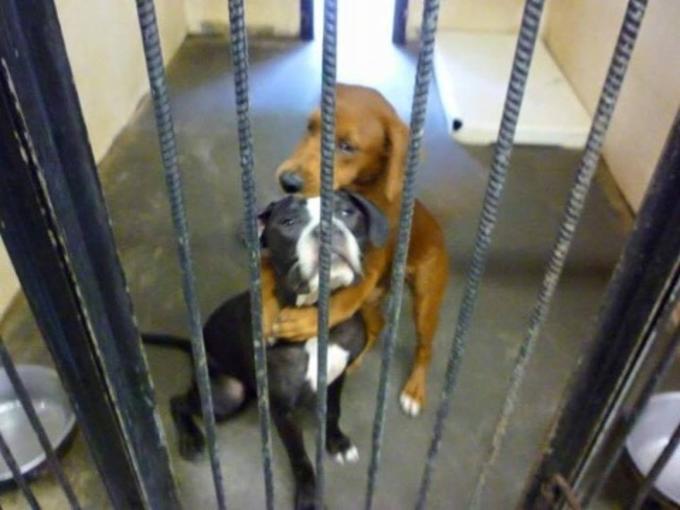 The two dogs, Kala and Keira, are from Atlanta, Georgia and the photo of them hugging went viral after it was shared on Monday by Angels Among Us Pet Rescue. A caption written under the photo gave viewers enough information to want to do something about saving Kala and Keira's life: 
"I'm Kala. This is Keira. We're so scared in here. The people working in the shelters see how scared we are but just told each other that today is our deadline. We have to have someone rescue us or we'll be "next." Keira is black and not a "real boxer," just a mix. She's so brave and tells me it will be okay no matter what happens. She tells me to be brave too but I don't know if I can be. Can you see our faces. Keira knows what will happen. You can see it in her eyes. She's putting on a brave face for sure but I can feel her heart beating fast while I'm clinging to her. If no one saves us, someone will take her away from me. I'll see her as she goes down the hallway. She won't come back and I'll cry." 
Within two hours after the post going viral, it was announced that a volunteer (who is seen below) rescued the two dogs and took them to a veterinarian: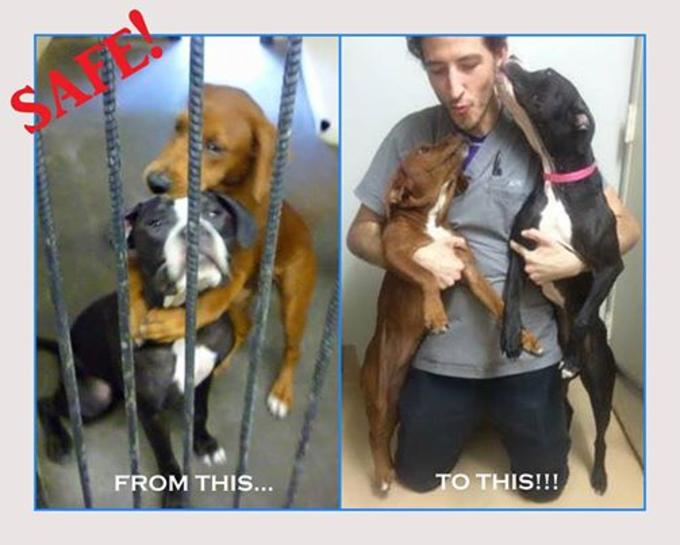 Excuse us while we try to hold these feels in.
[via Click On Detroit]