NBA Preview


Ralph Warner
"There's way too much competition in the West for the Mavs to make a run like they did in 2010-11. An appearance in the conference semifinals would be an accomplishment for this roster."

Tony Markovich
"If you forgot how mind-boggling Dirk Nowitzki is, here's a reminder: The seven-footer essentially shot .500/.400/.900 this past year, and he played his most games (80) since the '09-'10 season in his 16th year. The Mavs lost Jose Calderon, Sam Dalembert, Shawn Marion, and Vince Carter, but newcomers Jameer Nelson, Chandler Parsons, and Tyson Chandler should all be upgrades, making the Mavs a darkhorse candidate in the West."

Maurice Peebles
"Remember that sneaky-ass Mavs championship you already forgot about and will certainly not remember when somebody quizzes you about NBA titles in like five years? This is the perfect year for them to do that again. They won't, because LeBron James is still a person who's alive. But, like Tony said, they've got some upgrades and a sliver of hope."


Tony Markovich
"The Rockets turned the ball over 1,323 times last year. Only the 76ers were worse. Trevor Ariza is a solid addition, but considering Parsons dipped and Bosh pulled the Barry Sanders juke, the Rockets' dead end stops midway through the playoffs."

Maurice Peebles
"The outlook for the Rockets? Plenty of well-tipped strippers, bad jokes from the least-likable Superman ever, and probably a middle seed in the West. If Christopher Wesson Bosh had landed in Houston, the Rockets might be one of the top title contenders. Without him, they're still looking up at the Golden States, L.A. Clippers, and San Antonios of the world."

Ralph Warner
"Dwight Howard is still bitchmade and will never win a ring. That is all."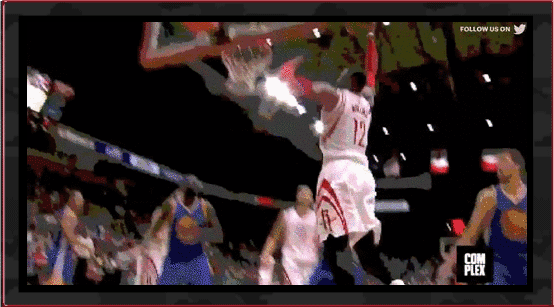 Tony Markovich
"Reminder how tough the West is: Memphis squeaked into the playoffs as the seven seed with 50 wins. Only two teams in the East had 50 wins or more. Memphis had the slowest pace in the league last year (90 possessions per game), which partially explains the low 96.1 PPG average. That doesn't really matter, though, when you have a grindstone defense that only allows 94.6 per. And don't forget, Marc Gasol, a top five center, missed 23 games last year. They're perennially left out of championship discussions, and that makes them dangerous."

Maurice Peebles
"Some good news and some bad news, Memphis. The bad news is that you're probably looking at another year of competitive high-level basketball that will only end in a playoff exit before the Western Finals. The good news? Well, Drake shot that "Worst Behavior" video in Memphis, right? There's always that."

Gus Turner
"The Grizzlies are only getting older in a conference that is fast becoming dominated by young stars like Blake Griffin, Anthony Davis, and Kevin Durant. So, how did Memphis decide to address this issue over the offseason? By picking up a 37-year-old Vince Carter. Perfect. The Grizzlies are built to win now, but with Oklahoma City, San Antonio, and Los Angeles standing in their way, the outlook is looking more like 'never'."

Tony Markovich
"Anthony Davis legitimately might average 25 PTS, 12 REB, 3.5 BLK this season, and he's freakin' 21-years-old. And he's the short kid on the block, now that Omer Asik joins Alexis Ajinca and Jeff Withey to create a 7-footer trifecta. How's that for stacking the block? Couple that with a full season of Jrue Holiday (only 22 years old), and that 102.4 points allowed could dip below 100. Healthy, this team should contend for biggest surprise and a .500 record."

Maurice Peebles
"Hard not to love what the Pelicans are doing. They have the next "best player in the world" after LeBron starts to get old in Anthony Davis, they have some great complimentary pieces in Jrue Holiday, Tyreke Evans, and Omer Asik, and they even changed their mascot into something slightly less nightmarish. Trending upward."

Gus Turner
"The bottom half of the Western Conference playoff bracket is going to be a dogfight this season, but if Anthony Davis & Co. can avoid the injuries that plagued them last year (see: Jrue Holiday, Eric Gordon, and Ryan Anderson), then New Orleans could very well make the postseason for the first time since Cliff Paul was running Bourbon Street. When Davis was on the floor with Gordon, Anderson, Holiday, and Tyreke Evans last year, the lineup produced one of the league's most efficient offenses. It's unclear exactly how Omer Asik will factor into the team's plans, but if Monty Williams can devise a way to preserve the team's offensive prowess with Asik's added abilities on defense, then the Pels will be scarier than you think."


Ralph Warner
"Can the Spurs finally become back-to-back champs? Five titles in 15 years is nothing to scoff at, but you know that's the last notch on coach Pop's belt. The Spurs have the roster to do it; the only thing working against them is Father Time's constant battle with their All-Star vets. However, with the emergence of Kawhi Leonard and Danny Green, it's not like San Antonio is some kind of geriatrics study. The fact that the Cavs are still slight favorites to win it all is a little ridiculous. Y'all must've forgot! [Roy Jones Jr. voice]"

Tony Markovich
"The Spurs have four world championships in 12 years. The Spurs haven't won less than 50 games since the '98-'99 season. The Spurs have won a total of 231 games in the past four seasons. The Spurs have the same coach and 13/13 players who played the last game of the Finals last season back on the roster this year. How are they not favorites?"

Maurice Peebles
"Is this where I'm supposed to say that it's finally over and there's no way San Antonio can get to the Finals again on the creaky backs of Duncan, Parker, and Ginobli? Well, I'm not falling for that shit. Tim Duncan is an immortal and Kawhi Leonard is a silent killer with giant strangler hands. Gregg Popovich wants that sixth ring more than a hypebeast wants Instagram's approval. Expect another Finals appearance."


Ralph Warner
"In 2013, then coach Mark Jackson dubbed Stephen Curry and Klay Thompson "the greatest shooting backcourt in the history of the game," quite a lofty claim. So what does shooting the lights out do for you? Last year it got them a second-place finish in the Pacific Division and a first-round exit. Golden State's players, front office, and fans want more than that. Can Steve '$25 million/five years' Kerr get them over the hump and to the Western Conference Finals in his first year?"

Tony Markovich
"Steph Curry and Klay Thompson made more three-pointers last year (484) than the entire Memphis Grizzlies squad (405), and Golden State pulled in 166 more rebounds than their opponents. The Warriors have one of the deepest and most talented rosters in the league, but it's not guaranteed that they can mesh under a new coach and offensive system with Steve Kerr."

Maurice Peebles
"As a light-skinned kid all I had to look up to was John Starks. Now look at the league—it's like we're in the midst of a yellow baller renaissance in the NBA. Every middle school kid who ever got their skin tone compared to Bart Simpson should be given a complimentary Steph Curry jersey as a confidence boost. It still remains to be seen whether or not they can make a playoff run past the West's stiff competition, but with a perimeter shutdown defender in Andre Iguodala, the league's best backcourt in the Splash Bros, and a new coach that actually gets along with the owner in Steve Kerr, the Warriors have as good a chance as anyone."


Ralph Warner
"With the Sterling saga almost completely behind them, this season's Clippers seem destined to capture one of the top three seeds in the West. Anything less than a Western Conference Finals appearance would be a disappointment. The Clippers have gone from the flashy Lob City crew to serious contenders. It's not all about making the SportsCenter top 10 anymore."

Tony Markovich
"Last season's highest-scoring offense comes back essentially untouched. A healthy J.J. Redick (35 games in '13-'14) and the added size of Spencer Hawes should help Doc and the Clips hold off the Warriors and repeat as Pacific champs."

Maurice Peebles
"Didn't Shelly Sterling say V. Stiviano was 'African Black' not long ago? And this slightly-less-racist Sterling holds the official title of 'Clippers' No. 1 fan'? Steve Ballmer would be smart to start preemptively wearing dashikis and making cameos at the BET Awards. As far as basketball is concerned, Los Angeles' premier team has the world's greatest point guard, some of the best dunkers on the planet to take advantage of that passing ability, and a top-tier defensive-minded coach. Maybe a year of experience in Doc Rivers' system and no longer playing for an owner who beefs with Magic Johnson can get the Clips over the hump."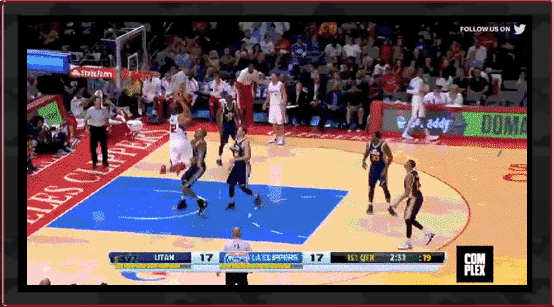 Ralph Warner
:'(

Tony Markovich
"Are Lakers fans going to care that their beloved team is horrific if Kobe is dropping signature fadeaways? Maybe, maybe not, but this team is following a 27-55 record, the worst season in franchise history. Jodie Meeks left, Pau Gasol left, Nick Young is injured, Steve Nash injured his back carrying bags, and Carlos Boozer is busy searching for hair replacements. And according to ESPN, it's all Kobe's fault. Woof."

Maurice Peebles
"The average post-game Lakers' blog headline will be something like: 'Kobe Scores 25, Lakers Lose To Warriors By 30'. The contents of the post will just be a collection of a dozen or so disgusted Jack Nicholson reaction GIFs."


Ralph Warner
"The Suns could've been that underdog in the West that everyone could root for, but their owner, Robert Sarver, had to go and bitch about Gregg Popovich sitting star players in a preseason game. Yes, we're talkin' 'bout a preseason game. FOH. I hope they miss the playoffs in the final week of the season like they did last year."

Tony Markovich
"The Suns did what they needed to do this offseason: Signed Eric Bledsoe to a big contract. They also added Isaiah Thomas to their farm of great guards, but does any of that help last season's defense giving up 102.6 PPG? Not really. Nor does it help being in the same division as the Warriors and Clippers."

Gus Turner
"The Suns only barely missed the playoffs last season, depriving the postseason of one of the league's best and most exciting backcourts. Unfortunately, due to the fraught contract situation of Eric Bledsoe, Phoenix made an ultimately unnecessary tweak to their guard situation by adding Isaiah Thomas, sticking the team with three starting-caliber guards who are all strongest running the point. Oh, and let's not forget their first-round draft pick Tyler Ennis, who plays—you guessed it—point guard. Having an embarrassment of riches is nice, but losing money and picks that could've been spent on a more reliable front court player isn't ideal. That confusion could end up costing them a playoff spot...again. On top of that, Phoenix is young, and still waiting on Alex Len, Miles Plumlee, and the Morris twins to develop more fully. I expect the Suns to shine brighter in 2015-16 than I do this season."


Ralph Warner
"The Kings haven't had a winning season (or made the playoffs) in nine years, and the 2014-15 season is looking pretty bleak. Isaiah Thomas, who led the Kings with 6.3 APG is now with Phoenix. Sacramento finished one game ahead of the Lake No Show last season. Kobe and Co. are licking their chops for that fourth-place spot in the Pacific division. It was all good just five years ago."

Tony Markovich
"In 2013, the Kings drafted SG Ben McLemore. In 2014, the Kings drafted SG Nik Stauskas. Sac-Town also signed and traded starting PG Isaiah Thomas (who averaged 20 points, six assists) for the serviceable Darren Collison to play alongside Ramon Sessions. Moves like that make it feel like this team is still chasing its tail, continually failing to find a long-term functioning core. Even if DeMarcus "Boogie" Cousins plays in beast mode all year and finally gets the recognition and All-Star nod that he deserves, another 30-win season could be the sad truth."

Maurice Peebles
"Shaq is now a Kings' minority owner, which if you ask me, is way more entertaining than Jigga sitting courtside at the Barclay's Center pretending to enjoy watching Deron Williams. Boogie Cousins is fresh off a World Cup gold medal experience, and his game should elevate this year accordingly. Pretty sure he's more likely to get pregnant this season than stay under a total of five technical fouls like he said he would, but Boogie without techs is like Sac-town without Sutter's Fort (which, according to Wikipedia, is a thing in Sacramento). Nik Stauskas will give the franchise another "face" as well as a shooting threat, and Rudy Gay is still around for scoring. Too much competition in the West for them to be taken seriously, but they've got the pieces to at least put forth an effort."


Tony Markovich
"Thirty-six wins last year has a lot of people underestimating the Nuggets. Danilo Gallinari, Ty Lawson, JaVale McGee, and Wilson Chandler missed a collective 199 games last season, which hampered Brian Shaw's first year as Denver head coach. Much-improved health coupled with more offensive additions like Aaron Afflalo and Gary Harris should put Denver right in the thick of the West playoffs."

Ralph Warner
"The 2014-15 Denver Nuggets could turn into the dark horse of the West. To Tony's point, they have the talent to snag a 6-8 range seed but they need to stay healthy in order to get there. Side note: for fans of hilarious fail compilations, the return of JaVale McGee is as anticipated as Derrick Rose's comeback. TNT needs to win an Emmy for their 'Shaqtin' a Fool' segment this season."

Gus Turner
"Regardless of their health, the ceiling for the Mile High Nuggets is still decidedly low. Even at their peak, Denver's conglomeration of sorta-stars was never enough to break through in the West. As they head into the 2014-15 season, the conditions appear the same for Denver. For all his talents, picking up a guy like Aaron Afflalo isn't the answer to the glass ceiling hanging over the team's head. And, as much as I love watching him play, Kenneth Faried doesn't strike me as a player who can be the no. 1 option for a contender. Denver's recent history of striking gold on undervalued players such as Andre Miller, Andre Iguodala, and Chris Andersen has kept the team relevant for over a decade, but it's also yielded little in the way of actual success. The team held down a playoff spot for 10 summers in a row before missing out on the postseason last year. Unfortunately, they made a first round exit in nine of those appearances. I choose Denver to make the playoffs this year, but when the postseason comes around, I think Nuggets fans will be hearing the same old story: one and done."


Tony Markovich
"The Timberwolves hit record sales the week after Kevin Love was traded. These fans are hungry and hopeful for wins, and Andrew Wiggins is supposed to be the answer. Unfortunately, stars cannot shine brightly in black holes. "

Maurice Peebles
"The combination of Ricky Rubio, Andrew Wiggins, and Zach Levine should make the Wolves one of SportsCenter's favorite teams, but beyond highlights, there isn't much to get excited about. Sure, Anthony Bennett appeared to grow into a real human basketball player over the offseason, but so what? In the words of Earth, Wind, & Fire: 'After the Love has gone/ What used to be right is wrong.' I don't know exactly what that means except the T'Wolves will probably stink."

Gus Turner
"Ricky Rubio is a great YouTube athlete, but his actual on-court production leaves much to be desired. All the rumors about his awful shooting are not actually rumors because they are facts because Rubio is an awful shooter. Andrew Wiggins and Anthony Bennett can't mask that deficiency, and they only contribute to this squad's greatest blessing and curse: they're young. Factor those issues in with the loss of Love, and a playoff scenario for the T'Wolves becomes harder and harder to envision. With players like Wiggins, Bennett, and Shabazz Muhammad, Minnesota has stashed away some of the most hyped-up players of the past two draft classes. Hopefully, in a season or two, they'll be going boom instead of bust."


Ralph Warner
"Winning a championship is the last thing on Kevin Durant's to-do list. Perennial All-Star? Check. Multiple scoring championships? Check. MVP award? Check. The Larry O'Brien trophy is the big elephant in KD's (and OKC's) room. Don't end up joining the Karl Malones and Charles Barkleys of the world."

Tony Markovich
"Kevin Durant pulled out of Team USA and still got injured, which means 2014 is the year of Yung Russy Westbrook. Russ has never had the chance to shine on his own (though he's certainly tried, even with Durant on the floor), so his averages of 34 minutes, 17 shots and 22 points should all spike somewhat significantly. It wouldn't be surprising to see him take 30 shots per game. He'll be making up for the NBA leader in MIN, FGA, FGM, FT, and PTS, after all."

Gus Turner
"A high playoff seed is inevitable for the Thunder, even though KD is rolling around in an EV Rider for the next few weeks. Do you know what else is inevitable, though? A third straight season of 'Oklahoma City is better without Player X' talking points. Get ready for a wave of think pieces and lame Avon Barksdale/Stringer Bell comparisons as soon as Russell Westbrook puts up 60 points on 40 shots."


Tony Markovich
"Robin Lopez averaged a career-best 8.5 REB, 1.7 BLK, and ranked 8th in the NBA in true shooting percentage at .605 in his first season with Portland. He's one of the most underrated big men in the league, and Portland loves having the superb interior protection between Lopez and LaMarcus Aldridge."

Maurice Peebles
"Remember that episode of Portlandia when everyone waited for days for that one fancy brunch spot when that other more simplistic diner place had all those tables open? That's kinda how I look at the Trail Blazers and their fans. The fancy brunch is an NBA title, and it's apparent from the huge line in front of them that they're definitely not gonna get that. But if the fans waiting for said brunch/title would simply abandon all hope and enjoy their time in line/settle for Ed's Triple Play breakfast, they'd enjoy their team's season way more."

Gus Turner
"I view Portland as the solid, no. 4 team in the West, composed of good but not great role players once you get past Damian Lillard and LaMarcus Aldridge. Their path to success? Branding. Only when Lillard gets his nickname situation sorted out will the Portland Trail Blazers be ready to take the next step in the West and contend for the conference crown. Seriously, though, I've heard everything from 'Damian Thrillard' to 'Sub-Zero' to 'FlyBoy.' Can someone make a decision on this? I don't want us to end up with another 'Servant.'"


Tony Markovich
"Gordon Hayward picked up a four-year, $63-million contract this offseason (despite shooting 41.3 percent from the field) and proceeded to proclaim that he's incredible at video games. Even so, our attention will belong to Australian question mark Dante Exum, who is expected to be a versatile guard with impressive quickness for his size. Whether he'll take significant time from Alec Burks and Trey Burke in his first year remains to be seen, but there could be some seriously fun highlights coming out of Utah this season."

Maurice Peebles
"Derrick Favors makes almost $13 million next year and Gordon Hayward will collect close to $15 million. Ask someone who isn't a diehard NBA fan what team either of those guys plays for and you'll get a Kanye shrug in return. Dante Exum may or may not become a superstar, but Utah needed a guy with a high ceiling to give this franchise long-term hope."

Gus Turner
"After firing Ty Corbin, the Utah Jazz were engaged in a months-long coaching search that ultimately yielded Quin Synder. 'Who?' you ask. Exactly. He's far from a household name right now, but the former Missouri head coach apparently likes to get creative with his schemes and strategies and gives a lot of his players the greenlight from downtown, which makes for some pretty compelling basketball. Utah won't win many games, but they also won't be terrible to watch."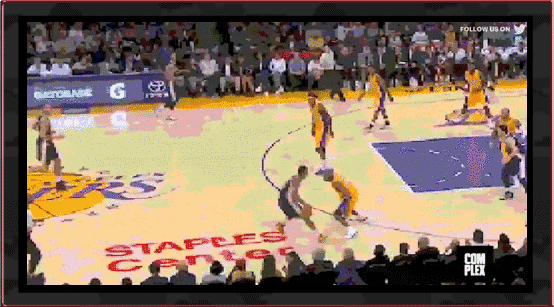 Tony Markovich
"What is it with Atlanta teams consistently making the playoffs and then doing absolutely nothing in those playoffs (coughbravesahem)? The Hawks made the postseason for the seventh straight season and lost in the first round for the third straight year. Al Horford and Paul Millsap are the closest things to stars the Hawks have (I wouldn't call either a team frontman), and injuries and a general lack of team identity will continue to plague this team. And that's on top of the offseason off-court drama."

Maurice Peebles
"The Atlanta Hawks and mediocre basketball go together like Jeezy and seven-foot tall stacks of cocaine. This is what happens when you get rid of tanking, America. Teams like Atlanta are too good to land a potential superstar in the draft, but not good enough to catch even a whiff of an NBA championship. The outlook for the 2014-15 Hawks is the same as the outlook for any Hawks team since 2007-08. STEP 1: make playoffs. STEP 2: lose immediately."

Gus Turner
"Hey, the Atlanta Hawks may be boring, but at least Bruce Levenson and Danny Ferry made the team more beloved than ever, right guys?
...guys?"


Tony Markovich
"Only seven percent of NBA fans said that they would root against the Hornets, and they were all just salty kids whose moms didn't buy them sweet teal Starter jackets when they were little. OK, I might have just made that up, but this team is going to be a hoot to watch with Lance Stephenson alongside Kemba Walker in the backcourt."

Maurice Peebles
"Lance Stephenson, Kemba Walker, a dope honeycomb court, and Michael Jordan smoking Cubans on the sideline while staring down Charlotte opponents with his judgmental yellow eyes? What's not to love about this year's squad? With a little luck (and perhaps a major injury to Miami/Washington), maybe they contend for a division title."

Gus Turner
"The Hornets are on the rise, the new retro jerseys are fire...blah, blah, blah. Look, I fully expect the Hornets to make the playoffs, but I don't really care one way or another about what happens to them. I just want to know when Lance is dropping his first mixtape."


Tony Markovich
"Before Chris Bosh came to the Heat, he averaged at least 22 points and 10 boards per game in three of the previous four seasons. He's been THE GUY before, and with four years of experience working with LeBron and Wade, there's no reason to believe he can't lead this team. The tremendous discounting this offseason is unwarranted."

Maurice Peebles
"LeBron who, right? HA HA HA JUST KIDDING YOU GUYS ARE SCREWED. I'm actually higher on the Deng/Bosh duo than most and think they should make Miami competitive in a weak conference, but all that's gonna lead to is a crushing loss in the playoffs to LeBron's Cavs. Erik Spoelstra probably has night terrors of LeBron James laughing and dancing around with David Blatt and the Larry O'Brien Trophy. This team will almost certainly lead the league in memes."

Gus Turner
"LeBron took his talents to Cleveland, Chris Bosh stuck around for the money, and Mario Chalmers is somehow still on the team. What's to like about the Miami Heat? No, the correct answer is not Way of Wade. I don't know who to feel worse for in Miami: Wade and Bosh and any other veterans who are forced to march out onto the court as shells of their former selves, or the Heat fans who have to stomach this neutered assortment of talent. Hah! Wait, no one should ever feel bad for Heat fans. Miami will make the playoffs, but I'll be surprised if the AmericanAirlines Arena is even half-full once the postseason rolls around."


Tony Markovich
"Ten of the 19 players currently on the roster are 23 years old or younger, including draftees 19-year-old Aaron Gordon and 20-year-old Elfrid Payton. Despite losing Aaron Afflalo, new pickup Channing Frye (38.5 percent career from three), Victor Oladipo (his 42 percent shooting should go up), and a full season of seven-foot double-double machine Nikola Vucevic should give future dime disher Payton plenty of options."

Maurice Peebles
"You don't even know who Nikola Vucevic is, do you? It's not your fault, I guess. The Magic are what every tanking team fears turning into: a squad of good-not-great players who—even with years of seasoning—still struggle to find an identity. Elfrid Payton looks promising and Victor Oladipo is a star in the making, but unless V.O. turns into prime D-Wade in the next month, the Magic are doomed to another losing season. Also: will somebody please make a song about Oladipo set to the tune of 'Hola Hovito' already?"

Gus Turner
"Rob Hennigan is flashing some "boy genius" vibes with the squad he's slowly assembling in Orlando. You may not know half of their players right now, but this is a team that's going to be sneaky-good in another season or two. Mark Elfrid Payton down as the sleeper pick for the Rookie of the Year award. "


Tony Markovich
"16: years of experience the Wiz added by signing Paul Pierce—who played 28 minutes per game last season—to a two-year deal. One: Bradley Beal says he and John Wall are the top backcourt in the league. He could be right, but...Eight: the number of weeks Beal might miss due to a wrist injury, the third year in a row he's been injured. Washington will still be an East threat. "

Maurice Peebles
"Analytics loves the Wizards and so do I. They were one of the best pick-and-roll teams last year, and now, with a veteran who knows how to win in Paul Pierce, the Wiz look to shock some people this season. Don't sleep on Gortat, either."

Gus Turner
"I expect Washington to grab the third seed in the Eastern Conference, even with the delayed debut of Bradley Beal (who, I'm pretty certain hurt his wrist doing donuts in the six over the offseason). There's a lot to like in D.C. John Wall is one of the fastest playmakers in the NBA; he dished out more assists than anyone in the league last season while pushing Washington into the postseason. Glen Rice Jr. and Otto Porter are two second-year players coming off strong preseason performances, each ready to fill the scoring void left by Beal. Washington's got next in the Southeast Division."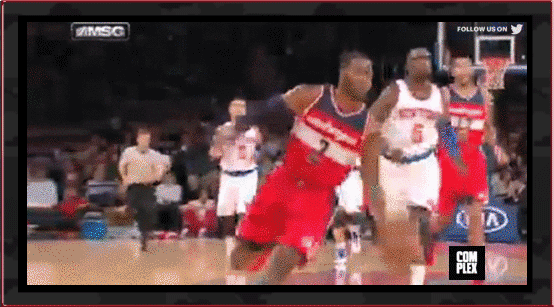 Ralph Warner
"The return of Derrick Rose and the addition of Pau Gasol means Eastern Conference Finals or bust for Chicago this season. Don't forget about Joakim a.k.a. The 2014 Defensive Player of the Year either. [listens to the musical stylings of Yung Berg]"

Tony Markovich
"The Bulls weren't able to land Melo this year, but Pau Gasol (who's better than Boozer at the break), Aaron Brooks (an underrated pickup who shot 40 percent from three last season), rookie Doug McDermott, and a seemingly improved Jimmy Butler should help a pathetic offense that scored only 93.7 points per game. Rose could contribute, too."

Gus Turner
"With the Miami Heat finally gutted, the Cavaliers perhaps too young to seriously contend for a championship, and Derrick Rose back on the court, the Chicago Bulls are finally ready to make a serious run for the NBA Finals. Basically, I can sum up my feelings about the Bulls in four words: If not now, when?"


Ralph Warner
"'[The Bulls] are a team that's much better than us right now just off chemistry. They've been together for a while. We've got a long way to go.'— LeBron 'Please Don't Put That 2010-11 Pressure On Me' James
FOH. Those 3/1 odds in Vegas don't lie."

Tony Markovich
"LeBron isn't inheriting a 47-win team this season like he did when he joined the Miami Heat, but there's still an expectation to win the East with a team that finished 16 games below .500 last year. His most impressive stat, in my opinion? His field goal percentage has gone up every single season since 2006-07. It's jumped a total of 9.1 percent, after shooting an insane 56.7 percent from the field last year. I'd pick the over on more or less than a 20-win improvement."

Gus Turner
"LeBron James is eager to temper expectations for the 2014-15 Cavaliers, likely suffering flashbacks to the title talk that accompanied the 2010-11 Miami Heat. I share his concerns about expecting too much too soon from Cleveland, but it's not out of the question for the Cavs to overtake the Bulls and fight their way to the franchise's first NBA Finals appearance since 2007. Right now, I'd rather bet on LeBron, Love, and Kyrie than Derrick Rose's suspect ACLs."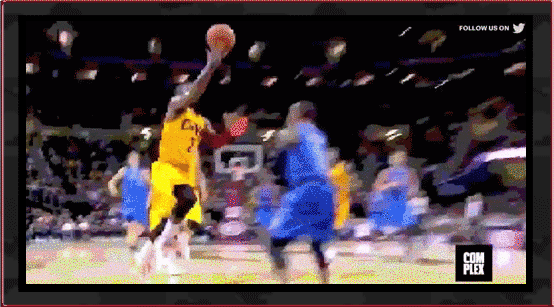 Ralph Warner
"As bad as the Eastern conference is, Detroit still won't get a whiff of the postseason this year. Stan Van Gundy is certainly an upgrade, but Josh Smith and Brandon Jennings running the offense is not going to get the job done."

Tony Markovich
"Twenty-year-old center Andre Drummond was top two in both rebounds (13.2) and field goal percentage (62.3), and added 1.6 blocks and 1.2 steals, as well. And that's just in his second season, during which he only shot 9.5 times per game. To show his upside, during his final 15 games last year, he averaged 15.2 points and 15.2 rebounds per game. When he shot more than 10 times (only 29 games), he averaged 17.3 points."

Gus Turner
"Detroit's roster isn't markedly better than the one they trotted out last season (and the four or five before that). I want to believe in Stan Van Gundy as a GM, but I'm bearish about the signings of Jodie Meeks and Caron Butler. Van Gundy was hired for his coaching acumen more than anything. If he can figure out how to balance Josh Smith, Andre Drummond, and Greg Monroe together up front, the spacing nightmares that haunted Detroit last season will finally be put to rest. And provided Van Gundy can save the day, grabbing an eighth seed in the playoffs isn't out of the question for Detroit, especially in an Eastern Conference that is, to put it kindly, hot garbage."


Ralph Warner
"The 2014 Eastern Conference Finals already seems like it was five years ago. Paul George miraculously shooting jumpers already (and the highly-scrutinized practice footage to come) are the highlights that Indiana fans should hold onto for the next couple months."

Tony Markovich
"The Pacers lost their entire starting backcourt, which accounted for 35.5 points each game (36.7 percent of the scoring), 8.1 assists, and offered a tremendous defensive one-two. George Hill, who'll be replacing Paul, is far from a bad option and even averaged 14/5 two years ago. As point, it wouldn't be surprising to see him average 16-17 points per game. Still, this team will have one of the biggest drop-offs and really doesn't have a chance of making any noise, especially with David West starting the year injured."

Maurice Peebles
"I interviewed head coach Frank Vogel a little while back, and in that moment he shared with me his greatest fears, darkest secrets, and inner-most thoughts concerning his Pacer team. OK, literally none of that is true since the interview was only 10 minutes, but he did seem confident that his boys would have a better-than-expected season. In the words of Scarface from Half Baked, 'I believe him, yo. I don't know why but I do.'"

Tony Markovich
"Nineteen-year-old "Greek Freak" Giannis Antetokounmpo actually added two inches to his already lanky 6'9" frame this offseason. That means the Bucks might start a 6'11" baby at point guard next to the team's other baby, Jabari Parker. Need another reason to get excited about this team? Milwaukee only has two players who are 27 or older. And just so I'm clear, excitement does not mean the playoffs."

Gus Turner
"I know that Jason Kidd is mildly insufferable, and that Larry Sanders had a total meltdown last season, and that no one else on this team is anywhere nearly as exciting as Giannis Antetokounmpo or Jabari Parker, but I like the Bucks. Does anyone else really like the Bucks? Screw it, I'm picking them for the playoffs. Any team willing to start a 6'11" point guard deserves a spot in the postseason."

Ralph Warner
"In Jabari they trust. He and Giannis Antetokounmpo are the only reasons for hope right now. The most they can wish for is about 30 wins this year. Gus—playoffs?! Are we talking about the same team that won 15 games last year? Being led by Jason Kidd? #neverforget"


Tony Markovich
"Though he only played in 30 games last season after his recovery from a torn ACL, Rajon Rondo saw an uptick in nearly every statistical offensive category, with field goal percentage being the exception. He averaged 11.7 PTS, 9.8 AST, and 5.5 REB, and in this upcoming contract year, there's a good chance he'll bring those numbers up even more. Then he'll probably get traded."

Maurice Peebles
"Rondo is gone-do. And as bad as that joke was, this year's Celtics are going to be even worse. 'Even worse than "gone-do," Maurice?' Yes. EVEN WORSE THAN 'GONE-DO.'"

Gus Turner
"The early reviews on Marcus Smart are good, but it's unlikely that he'll be able to prevent Boston from the wallowing in the dregs of the Atlantic Division. Considering that their lottery status is close to assured for this season, the only thing I ask of the Celtics is that they make a crazy signing for the sake of keeping things interesting. BRING BACK ANTOINE WALKER."


Tony Markovich
"The Nets are combatting their aging stars by bringing in some young'ns to develop, currently listing eight players who are 25 or younger on the roster. And that's after entering the draft with no picks. They ended up grabbing Markel Brown, whose freakish athleticism I have, as a Mizzou grad, personally witnessed. Deron Williams and Brook Lopez, who played a combined 81 games last year, looked great in preseason, but are both already dealing with injuries again. It's not fun being part of the worst division in the league."

Maurice Peebles
"I live in the same neighborhood as this team. They're roughly $400 billion over the cap and are forcing their fans to suffer through watching Deron 'Metro PCS' Williams and the ghost of Kevin Garnett pretend they care about making the playoffs. My outlook? I'll cop mad tickets off StubHub for like $4 this season."

Gus Turner
I'll happily dine on whatever overpriced, artisanal concessions the Barclays Center offers in order to numb the pain of watching this geriatric Nets team. I'd say that I've been confused by the tactics of Brooklyn's front office over the past couple seasons, but, c'mon, Billy King is their GM. In the words of Kevin Garnett, 'ANYTHING IS POSSIBLE!!!'"


Tony Markovich
"There's no way to spin any numbers to make this season look good for the Knicks. New York has one of the oldest rosters in the league, with an average age of 28.1 years old. Carmelo Anthony will start collecting his $124 million, J.R. Smith will take countless idiotic shots, and Thanasis Antetokounmpo will be mispronounced at least 2.5 times per game. It's a bad look all around."

Maurice Peebles
"Maybe if Phil Jackson taught the triangle offense to the city's bottle waitresses J.R. Smith would know it by now. This team has no shot, even with the Zen Master collecting checks in their front office. I would say 'poor Carmelo,' but that dude is probably enjoying Honey Nut Cheerios on piles of cash and watches every night. He's fine."

Gus Turner
"If Phil Jackson actually convinced James Dolan to quit 'meddling' with the Knicks this season, then color me sold on whatever mojo the Zen Master can summon. However, until I see Dolan keep his nose out of the team's business for an entire year, I remain skeptical that anyone can save the New York Knicks. Amar'e and Melo's recent appearance at Dolan's 'world record-breaking' kazoo event should be used as justification for the removal of max contracts in the NBA only because no amount of cold hard cash could ever make up for that embarrassment."


Ralph Warner
"If Rihanna shows up to sit courtside at a Philly game, it will be the equivalent to the 76ers winning the championship. It's really the best they can hope for at this point."

Tony Markovich
"Last year's 76ers were bottom three in the league in field goal percentage (.435), turnovers (16.9 per game), and free throw percentage (.710). And that was with rookie of the year Michael Carter-Williams, who would be extremely lucky to recover fully from his shoulder injury and play before Christmas. This team only has two players on the roster who are older than 25, but saying 'this team needs some time to develop' is an understatement."

Maurice Peebles
"Outlook? Plenty of fire tweets from Joel Embiid, plenty of genius-level Sam Hinkie tanking, and, you know, probably like 60-something losses. But don't get it twisted, people: We Philly fans love the tanking. The Sixers will keep collecting assets, the fans will totally focus on the Eagles, and not even the shine-blockers who tried to change the NBA draft rules can stop us. MCW's shoulder will be 'injured' for as long as it needs to be. We're coming for you, Mudiay."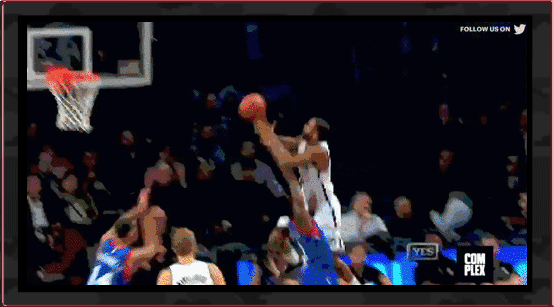 Tony Markovich
"Toronto is coming off an Atlantic division crown, largely thanks to one of the league's best backcourt combos in DeMar DeRozan and Kyle Lowry, who averaged a combined 40+ points, 11+ assists, and 9 rebounds. The Raps were the East's second-highest-scoring offense and the 10th-most efficient in the league, and there's no reason to think the young core will go anywhere but up this year (and not just on Tuesdays)."

Maurice Peebles
"Actually, Tony, I have a reason to think the young core will go somewhere besides up this year: other teams. What exactly does "up" mean? Will they be better this year? Sure. Will they get any closer to an NBA Championship than they were last year? No. When Canadians say 'We The North' it still translates to 'We Out In The First Round' in America. #LanguageBarrier"

Gus Turner
"Toronto is a classic example of the parity issues in the NBA. Making the playoffs is great, but rooting for a team like this is hard when you know that their ceiling stops at an Eastern Conference Finals appearance. Here are a couple things that need to happen in order for Toronto to achieve championship-level relevance: 1) Andrew Wiggins gets homesick, 2) Drake continues to recruit Kevin Durant for 2016 by turning Views From the 6 into a personal love letter addressed to the league MVP. In other words, keep dreaming, Raptors fans."