An enterprising young 13-year-old named Braeden put together a pop-up book about Hypebeasts and got himself an 'A' in the process, according to Julia Carter, the author's sister. Now don't get us wrong: we're not going to start covering every middle school art project that gets an 'A,' but the combination of a teen wise beyond his years and a viral tweet is too promising to pass up.
So was this a case of a truly gifted young author, or a teacher who was phoning in the final month of the school year? We talked to Julia to try and get some answers. She told Complex via email that Braeden has been interested in Supreme for "a couple years" and "wishes he had his own Supreme merchandise." So when he got an assignment for art class, the next step was obvious.
Once he was finished and got his grade, he showed the book to Julia. When she first saw it, she said, "I laughed a good amount and was a little shocked he actually did that for school but found it hilarious how creative it was and how he came up with it on his own."
The next step, of course, was to share it on social media. "I thought it was too funny not to and thought my friends would get a kick out of it," she said. "I never thought I'd go viral and so my next goal is to make it on Ellen."
So with all that said, here's a story in four acts that's worthy of an 'A,' and better than just about anything by Stephenie Meyer or Dan Brown: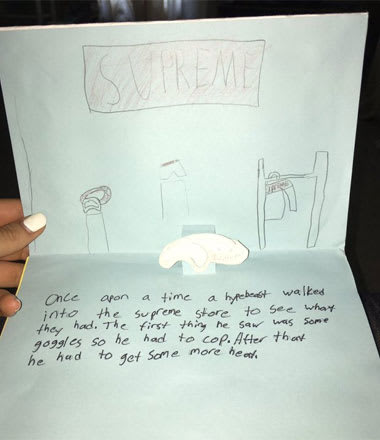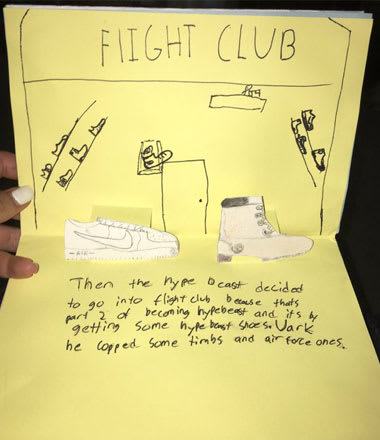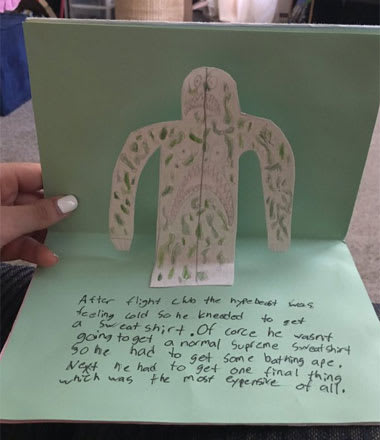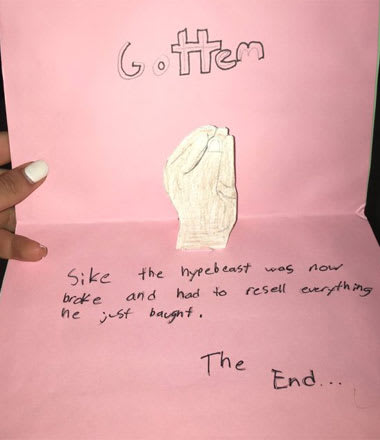 What Braeden lacks in artistic ability (and penmanship), he more than makes up for with creativity. Hopefully the book going viral will convince someone to get him the actual Supreme gear he's been wanting for so long.