Drake and Lil Wayne received new chains while on their joint tour. 
Avianne Jewelers, who's also made jewelry for Busta Rhymes, Birdman, and Future (they made Ciara's engagement ring), dropped off the new chains during the Queens, NY stop of the tour. The chains mix both "OVO" and "YM."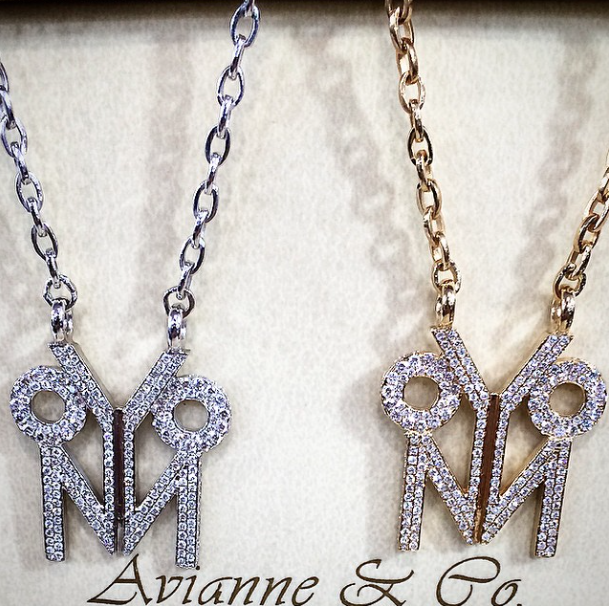 Elliott of Avianne Jewelers posted a photo of himself with Wayne with the caption, "Chillin W Tunechi After He Shut Down Queens NYC Last Night..As You Can See He's Feelin His New Piece #YM #OVO @DrakeVsLilWayne #YMCMB #RichGang."  
Joe, also of Avianne, posted this video: 
No word yet on whether or not Justin Bieber will get one. 
[via Word on Road]