In case you haven't noticed, Complex has published a lot of negative news stories about the state of Florida over the last few years. And that's because, well, Florida has gone Florida over and over and over again. But for once, we've actually got a really nice story that originated in Gainesville, Fla.
1yNWhkMDE6bTME44S59AAx9-fBXidQRG
Earlier this week, the Gainesville Police Department received a noise complaint from a resident. It seems a group of kids were outside in the street, and they were—gasp!—playing basketball, which, last we checked, is not a crime. So when Gainesville police officer Bobby White showed up on the scene, there was really nothing for him to do. But rather than simply drive away, he got out of his car, spoke with the kids who were playing, and then decided to join them for about 10 minutes while his dash cam captured the footage. At one point, he even had the kids lower the rim so he could throw down a dunk.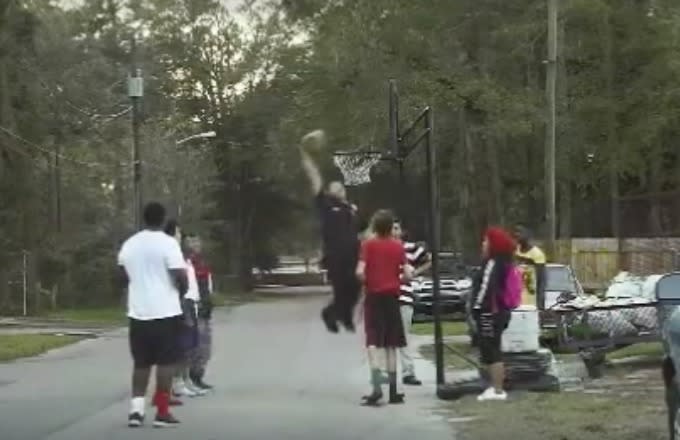 A video of Officer White playing with the kids was posted on the GPD's Facebook page a short time later and, since then, it has been viewed more than four million times. Take that, nosy neighbor with nothing better to do than call the cops on kids playing basketball!
Send all complaints, compliments, and tips to sportstips@complex.com.
[via Deadspin]