Here's something that you don't see, well, ever.
On Saturday afternoon, college basketball referee Rick Crawford stood in the middle of the court at the Barclays Center in Brooklyn, threw a ball into the air to start a game between Vanderbilt and LaSalle, and then stepped back to let the contest get underway. But as he did, he caught an elbow to the back of his head and immediately fell to the floor. And although several medics tended to him right away, Crawford was unable to get up. He had to be removed from the court on a stretcher and taken to a nearby hospital for immediate medical care.
The good news is that Crawford—who has refereed more than 700 college basketball games during his career—was treated and released on Saturday. He even made his way back to the Barclays Center after his trip to the hospital. But this looked painful. And for a minute or two, as he laid motionless with both of his eyes open, it looked like Crawford could be in some serious trouble.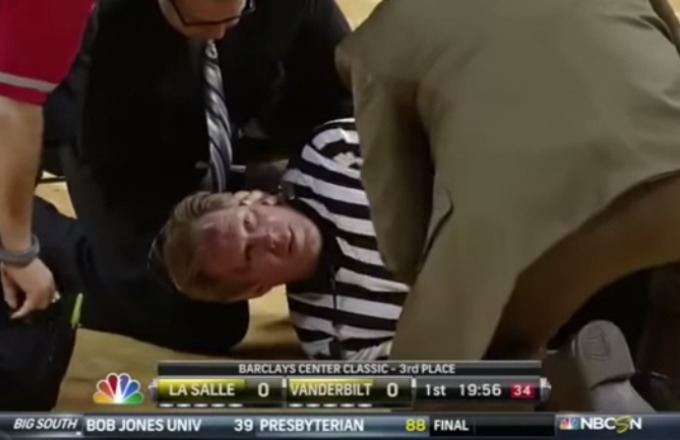 Watch the clip above to see the elbow that sent Crawford crashing to the floor. Ouch.
[via YouTube]