On Tuesday, Cam Newton had his Twitter account was hacked. The issue has since been resolved. That's the good news. The bad news, however, is that this matter could've easily been prevented, if Newton actually thought of a decent password. Like, you could've guessed his password in five attempts max. We can nearly guarantee it. 
When Cam actually regained access to his account, here's the tweet he fired off. 
C'mon, Cam.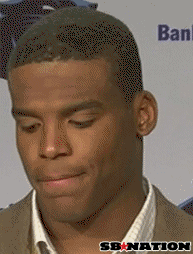 Upon hearing this story, Twitter, which doesn't miss a beat, had a little fun at Newton's expense with the hashtag #CamNewtonPasswords.