To celebrate the 30th anniversary of Nike's iconic Air Max, Toronto has been blessed with a travelling mega-bus featuring an exterior reminiscent of the earliest Air Max boxes.
The decked-out Air Max Bus is one of the numerous celebrations leading up to the much-hyped Air Max Day on March 26th. Inside the bus, Torontonians can get a history lesson and learn more about the genealogy of Nike's Air innovation while checking out 30 of the most-coveted Air Max designs that are on display. There's also a chance to win. Every visitor stepping into the Air Max Bus will receive a token to test their luck with the Air Max Machine, a giant gumball style dispenser. You can win everything from limited-edition Air Max pins to the opportunity to purchase one of the 30 displayed Air Max 1 grail sneakers (at the original cost of $87), to tickets to the upcoming 'Sneakeasy' bash in Toronto on March 25th.
You can also get a glimpse at Nike's latest innovation, the VaporMax, the brand's most advanced Air Max shoe.
Wanna hop on board? Below is a list of the dates and times of all of the stops that Toronto's Air Max Bus will be making: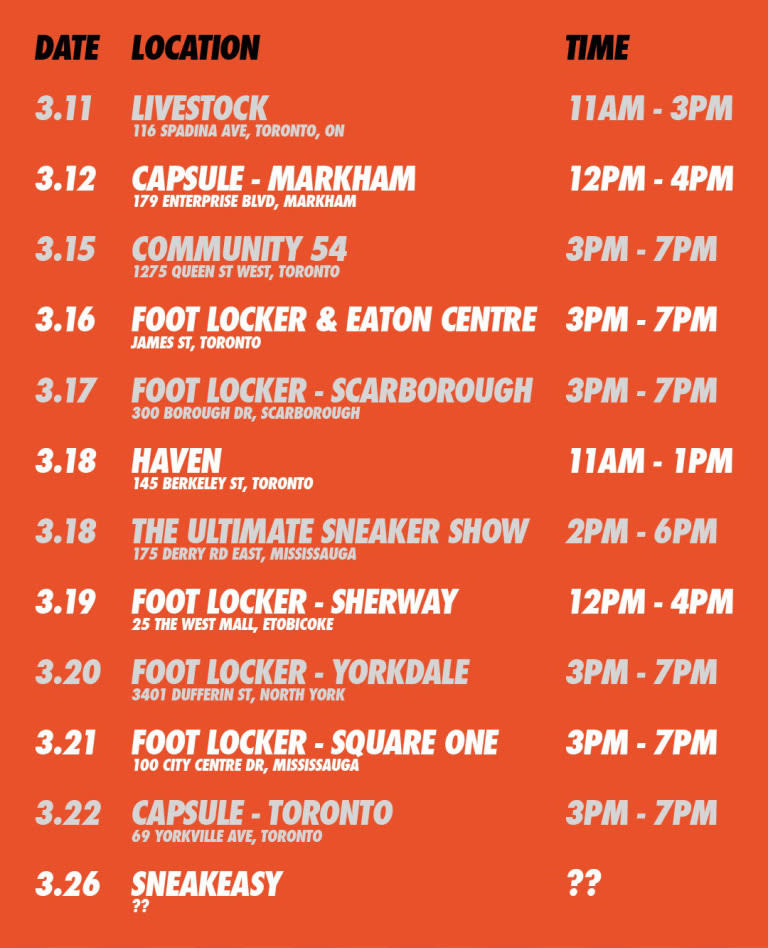 Check out Nike.com/Toronto for any additional information and details.