You already know that hip-hop and sneakers go hand-in-hand, but some of the most notable lyrics about kicks have sometimes been overlooked. Thankfully, Champs Sports just put together an interactive timeline that covers some of the best brand name drops you may have missed over the years.
For example, do you remember which O.G. silhouette 2Pac shouted out on "California Love"? Of course you don't because 'Pac was referencing Chuck Taylors which were a staple footwear choice in the West Coast back in the day. How about the aptly titled "Sneakers" from Raekwon's polarizing sophomore LP Immobilarity?
You'll find those and more obscure references you probably glossed over at Champs Sports.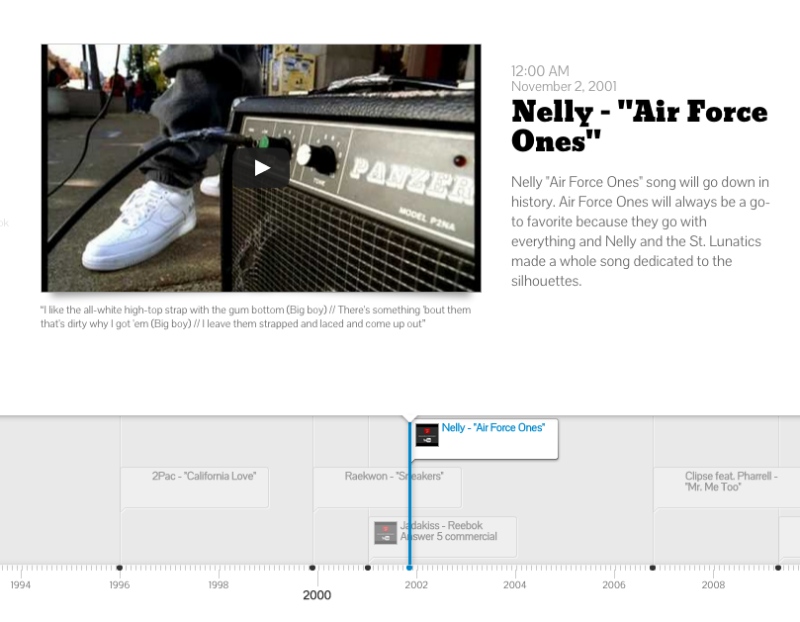 [via Champs Sports]