One of Supreme's most coveted releases in 2014, aside from its Air Force 1s and Foamposites, was its two pairs of slides, which read "Supreme" across the straps. Like most substantial Supreme products, these sold out quickly, and even fetched high resale prices. People were paying over $100 for sandals, and that might sound irrational to some. But it costs money to have the things we want.
For those who aren't willing to shell out top dollar for a pair of slides, a new hack is now available: It's possible to make "Supreme" sandals, in both black and red, with the mi adidas program. And they're only $35. It just takes customizing the names on the right and left sandals, writing "Supr" and "eme," and you're on your way to wearing the closest you'll ever get to the real thing.
Click here to get your freak on.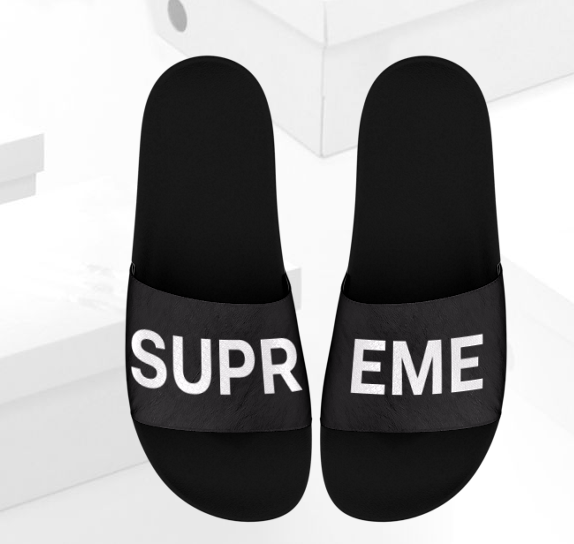 [h/t Icy Sole]