And here we were worried about the D Rose 5 Boost seeing court time.
As you probably know by now, news broke this morning that reigning NBA MVP Kevin Durant will miss an estimated 6-8 weeks with a Jones fracture in his right foot. For those of you that are wondering, the 6-8 weeks that he is supposed to miss comes out to about 20 games give or take. Obviously, this means that we will have to wait to see that regular season on-court debut of the Nike KD7, at least on the feet of the Easy Money Sniper himself.
So far this preseason, New York's J.R. Smith and Toronto's Louis Williams have been among the players spotted in KD's seventh signature, putting the onus on them to open the latest chapter in KD's sneaker history. Who would have thought J.R. Smith would have such a prominent role in the rollout of the KD7?
Also, don't forget that we were cheated out of seeing the KD7 on court during the FIBA Basketball World Cup when Durant pulled out of the tournament to get some rest. Now we know why he may have needed it.
Check out some preseason images of the KD7 in action below, and savor Durant's because it might be some time before you see him back.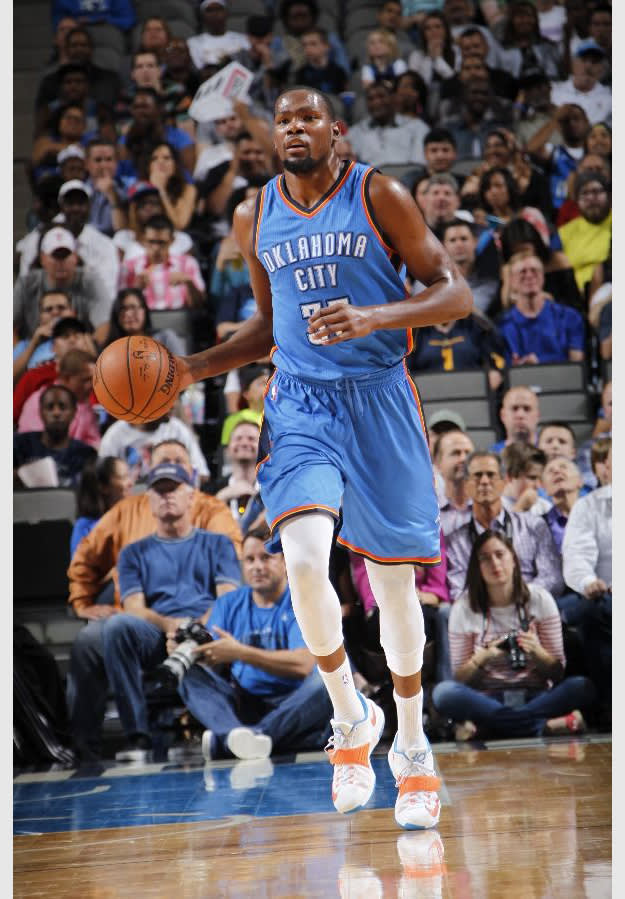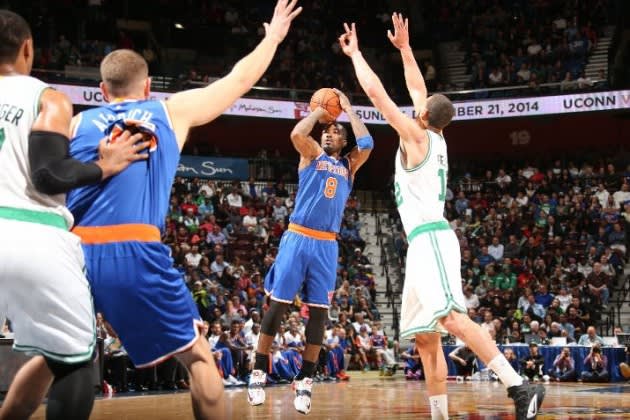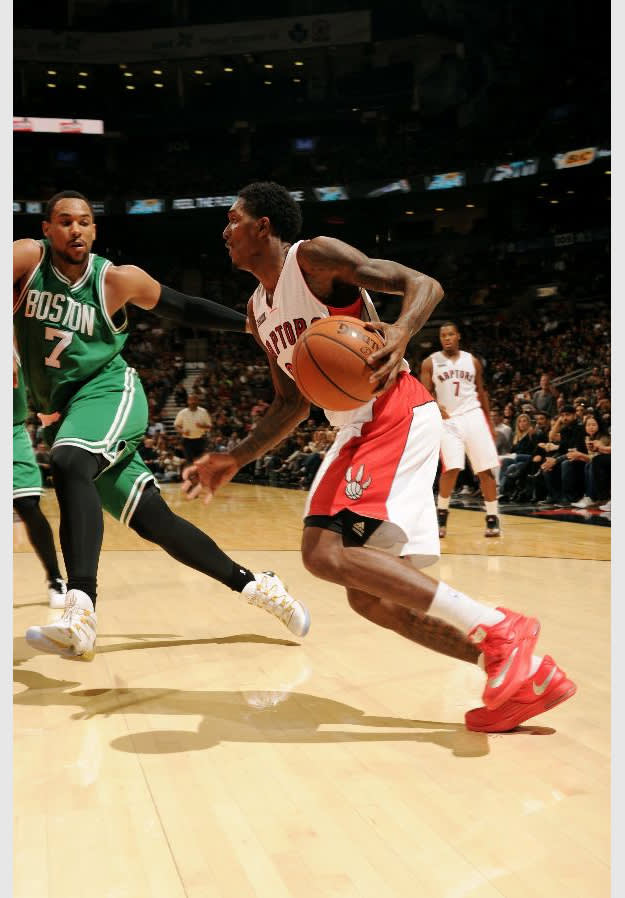 RELATED: 10 NBA Players and the Sneakers They Won't Stop Wearing
RELATED: Ranking Kevin Durant's 5 Most Unstoppable Moves, in GIFs