We may have to wait a little longer to get our hands on the Nike LeBron 12, but no such delay exists for the King, as LeBron debuted the LeBron 12 "Heart of a Lion" on court last night in the Cavs preseason opener.
Heading into the game, there was much intrigue as to which shoes LeBron would opt for: the LeBron 12 or the Zoom Solider 8. After not wearing the much maligned LeBron 11 for much of last season and showing a preference for the Zoom Solider 7, it was a very real possibility that the King would turn away from his signature shoes once again. However, once LeBron came sprinting out during the pre game introductions all specualtion was put to rest and the newest chapter in LeBron's signature sneaker history began. It must be noted, however, LeBron switched to the Nike Zoome Solider 8 "Premium Player" on the bench once his night was over. He may have just wanted to get out of his game shoes, but it was a curious decision nonetheless. As for the game, LeBron tallied 12 points in just 19 minutes of action, as the Cavs defeated Israeli team Maccabi Tel Aviv 107-80.
Check out photos of James in the LeBron 12 below, as well as highlight of last night's game above.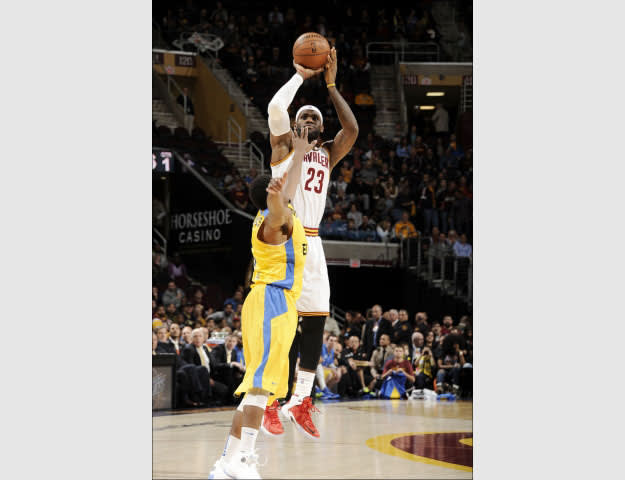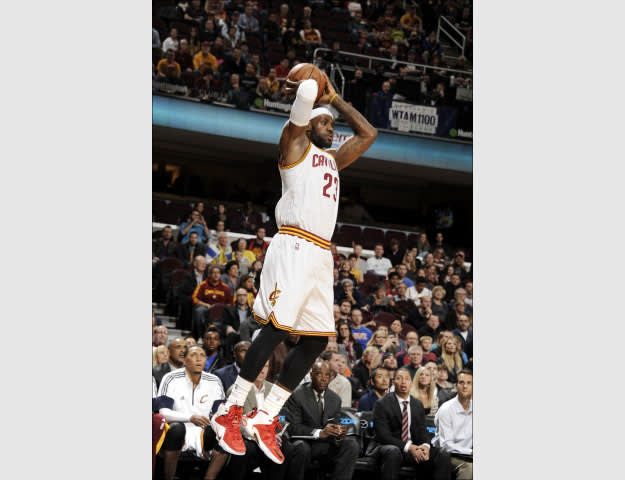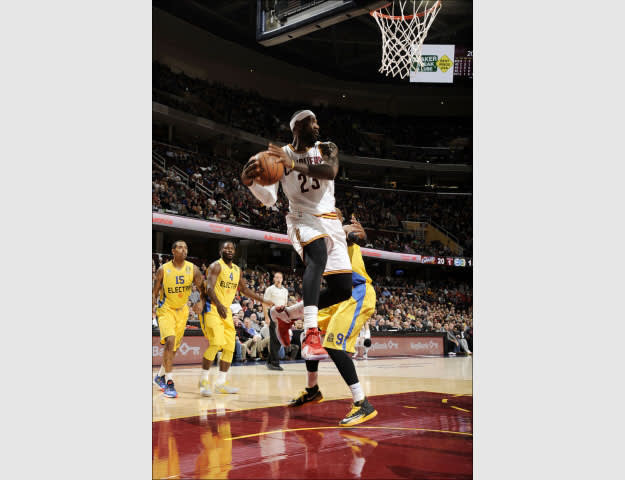 RELATED: Penny Hardaway Wears the LeBron 11 "What the LeBron"
RELATED: 10 Sneakers We Are Looking Forward To This October