After looking at that picture, you'd never guess that this guy's weight was in question, but that is exactly the scenario going on in Dallas right now.
After signing a three-year $46 million deal with the Mavs this past offseason, Parsons beefed up to 235 pounds after it was suggested that he might see time at the four position behind Dirk Nowitzki. However, Dallas head coach Rick Carlisle has suggested multiple times this preseason that Chandler looks a little heavy, even saying to the media that he wants him to ideally slim down to 225 pounds.
So what did Parsons do after his coach called him out? He naturally took to Instagram and posted a shirtless pic with a simple pig emoji as the caption. Based on the looks of the photo, Parsons looks in shape to us.
You be the judge by taking a look at the picture below and look out for Parsons' ANTA CP25 sneakers on court for the Mavericks this season.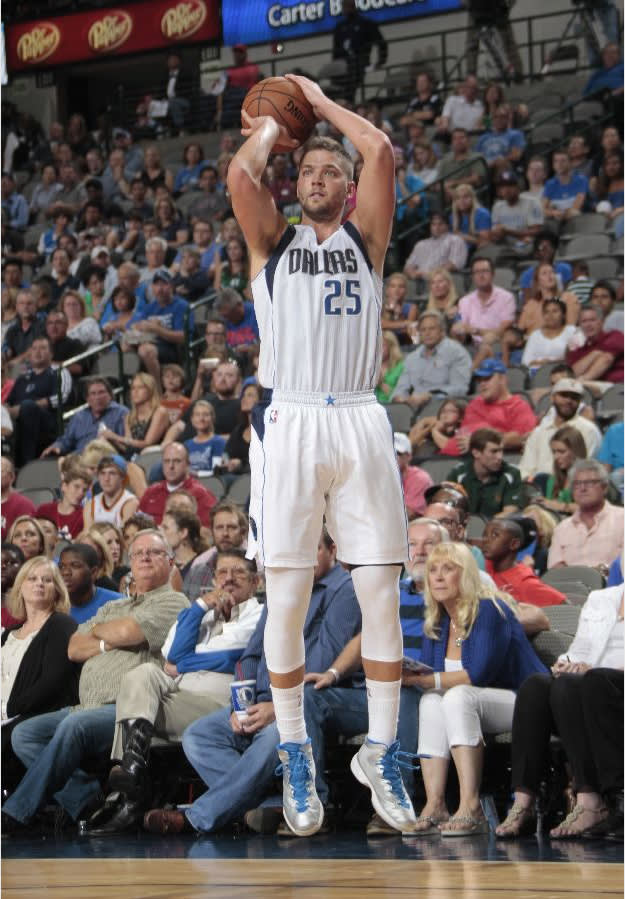 RELATED: 10 NBA Players and the Sneakers They Won't Stop Wearing
RELATED: Yao Ming Made Some Tennis Pros Look Like Ants