As everyone is more then well aware of by now, LeBron has decided to take his talents to northeast Ohio, as he goes back to his hometown Clevland Cavaliers. Through his first few years in the league, LeBron's impact off the court was almost as big as it was on, as his marketability soared through the roof and led to consumers picking up his signature sneakers like hot cakes. LeBron going back to Cleveland may not necessarily translate to more sales, but it got us thinking about what the future has in store now that the King is back in his hometown.
One of the most obvious points for returning to the Cav's was point guard Kyrie Irving, who many around basketball feel has become one, if not the best guard in the league. Kyrie is also considered a front-runner to become the next Nike athlete with his own signature shoe, as his marketability and charisma extends well beyond the court. The joining forces of LeBron and Kyrie could push Nike towards finally making the decision, and could potentially lead to a mentor situation for the new teammates both on the court, and in business.
For James himself, there's already been much speculation and hope from sneaker enthusiast everywhere that Nike would start retroing previously released signatures. Could the move back to Cleveland sway Nike to start an early retro process with LeBron and try to capitalizeon the gigantic retro market that is all but dominated by MJ? It seems like a distinct possibility as Nike is always looking to bank on any situation they can, and offering up a retro version of the Zoom Generations "Wheat", or the LeBron IV "Fruity Pebbles" would certainly send the sneaker world into a frenzy.
As this is all just speculation, you can bet the house on the fact that Nike's considering what to do moving forward. By the Swoosh's tight standards the LeBron 11 was mostly considered a flop, and the initial reactions to the LeBron 12 have not been great, so we'll assume there's a new marketing campaign coming for James with his recent decision. His return to the Cav's could spark recent 'Bron haters to jump back on the bandwagon, as many people consider his choice to return "admirable" and have already wrote off the decision of 4 years back. Just like his decision process through free agency, nobody really knows what's going to happen here except for the people directly involved.
In honor of King James triumpant return, we went back and chose some of our favorite sneaker moments from his first go around with the Cav's. Hopefully Nike decides to bring them back sooner then later, but one thing we are sure of, is you won't have to worry about getting next year's "South Beath" colorway, and we're more then ok with that.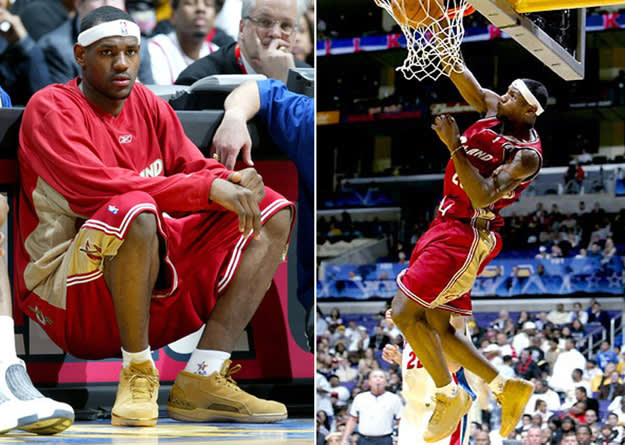 Nike Air Zoom Generation "Wheat"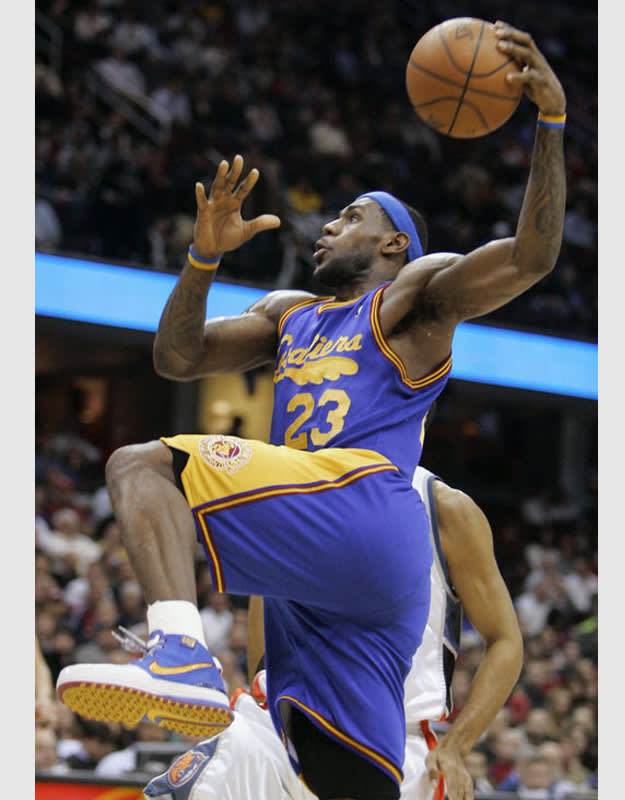 Nike Zoom LeBron VI "Superman"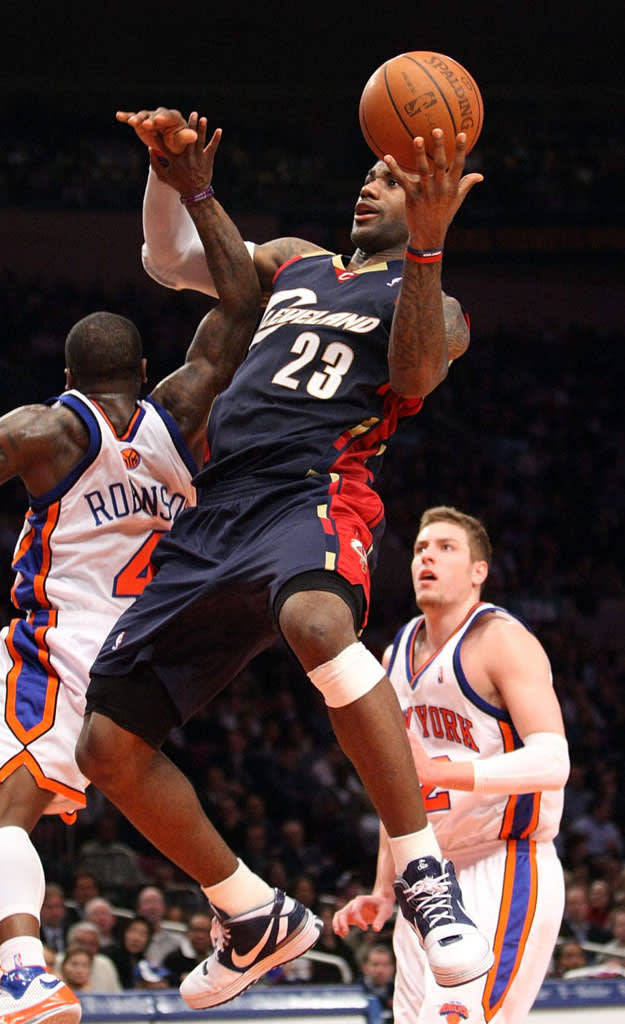 Nike Zoom LeBron VI 'Yankees'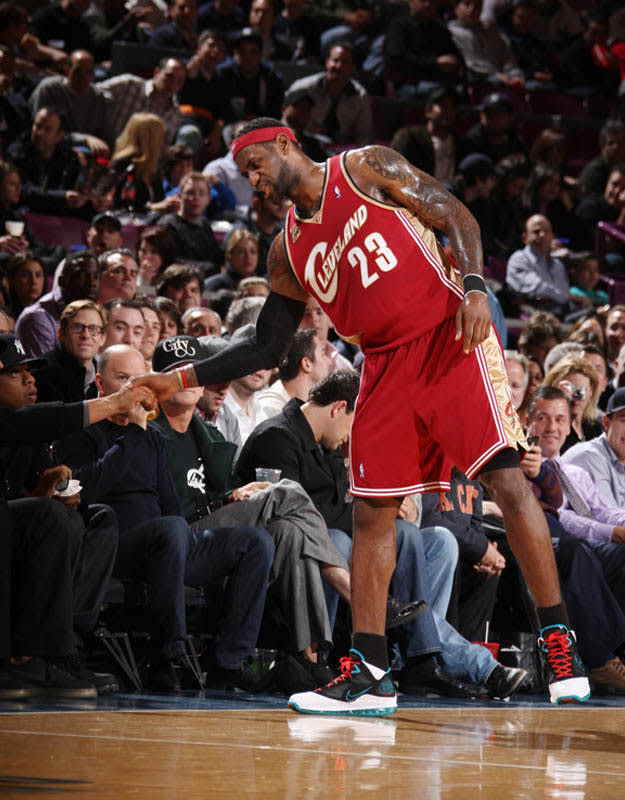 Nike Air Max LeBron VII "Red Carpet"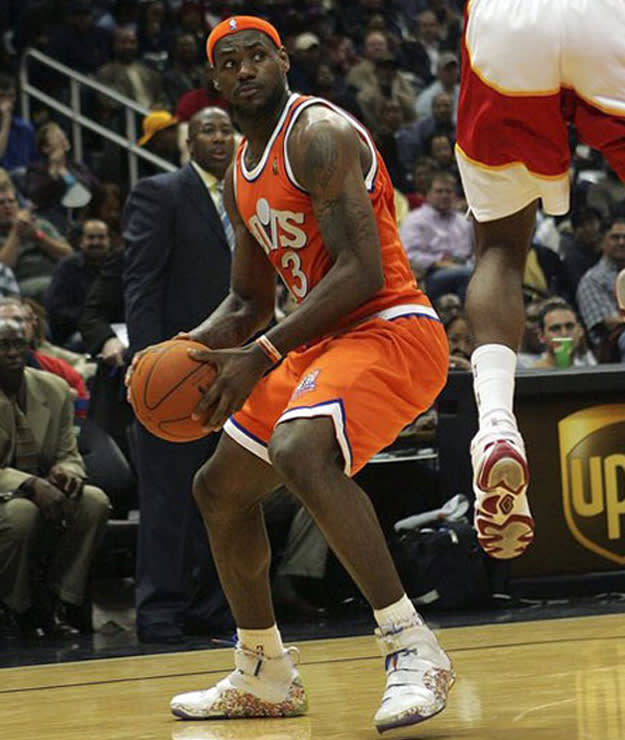 Nike Zoom LeBron IV "Fruity Pebbles"
RELATED: The Nike Kobe 9 EM Gets "Unleashed"
RELATED: Here's Your First Look at the Nike LeBron 11 Low "China"