Worst week ever? After their embarrassing elimination, Brazil's skid continues with a 0-3 loss to the Dutch in the World Cup's third-place game. The loss marks the first time in 78 years that Brazil has lost two consecutive World Cup games, signifying the downfall of a football dynasty. Meanwhile, for Netherlands, they avenged their semifinals loss with a strong showing from the jump, triggered by a penalty goal at 3' from Robin van Persie. It didn't take long for them to add to that lead, scoring again in the first half, and the World Cup hosts failed to get on the board for the duration, bringing an end to one of the most unbelievable streaks of bad luck we've seen in quite some time.
Take a look at Netherlands' bronze-winning boots, plus last night's MLB standouts after the break.
Riley Jones is a freelance writer from Charlottesville, VA and a contributor to Sneaker Report. With an unshakable affinity for basketball and all things pop culture, he can be found on Twitter @rchrstphr.
RELATED: The Shoes That Won Last Night: Djokovic Tops Federer to Win Wimbledon Title
RELATED: The Shoes That Won Last Night: Monday Night Baseball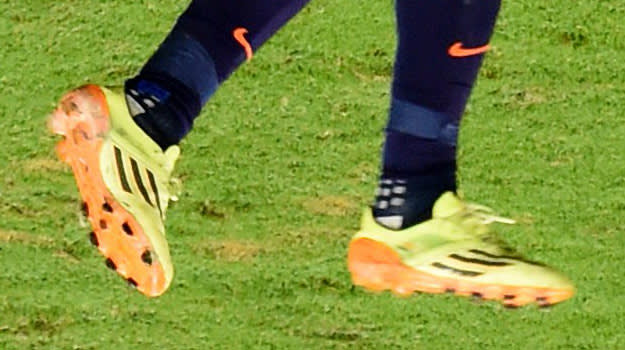 Robin van Persie Gets Netherlands Going in the F50 Adizero 
Shoe: adidas F50 Adizero
Player: Robin van Persie
Game: Netherlands vs. Brazil
Key Stat: Goal at 3'
$200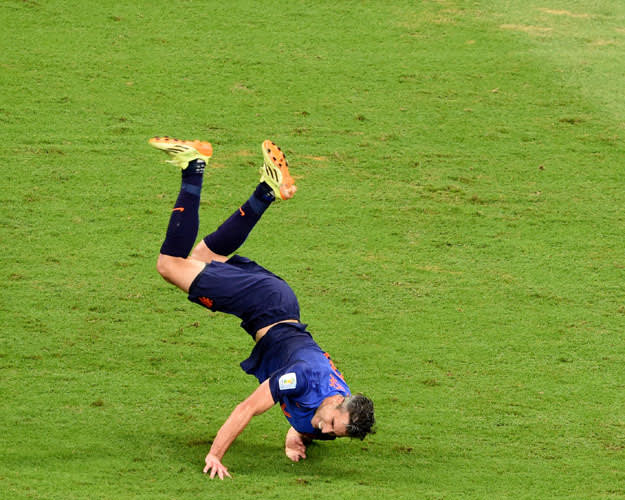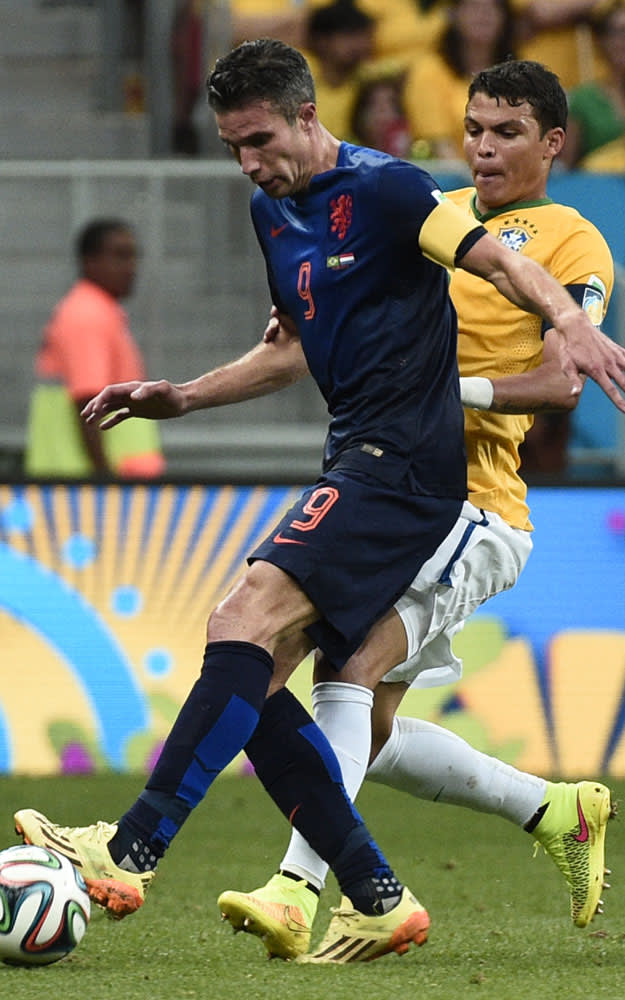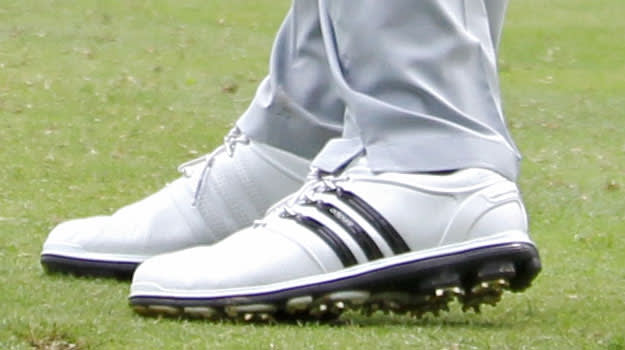 Brian Harman Leads in the adidas Pure 360
Shoe: adidas Pure 360
Player: Brian Harman
Game: John Deere Classic
Key Stat: -6 today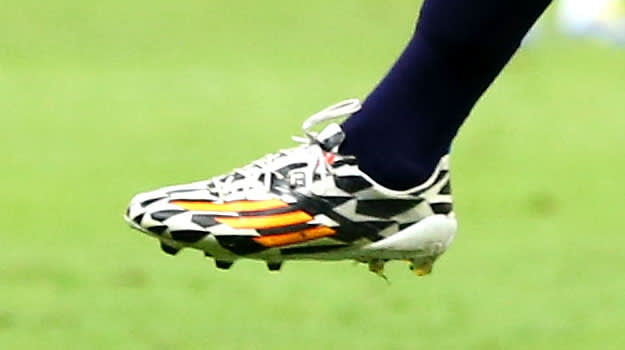 Georginio Wijnaldum Scores as Time Expires in the F50 Adizero

Shoe: adidas F50 Adizero Battle Pack
Player: Georginio Wijnaldum
Game: Netherlands vs. Brazil
Key Stat: Goal at 90+1'
$200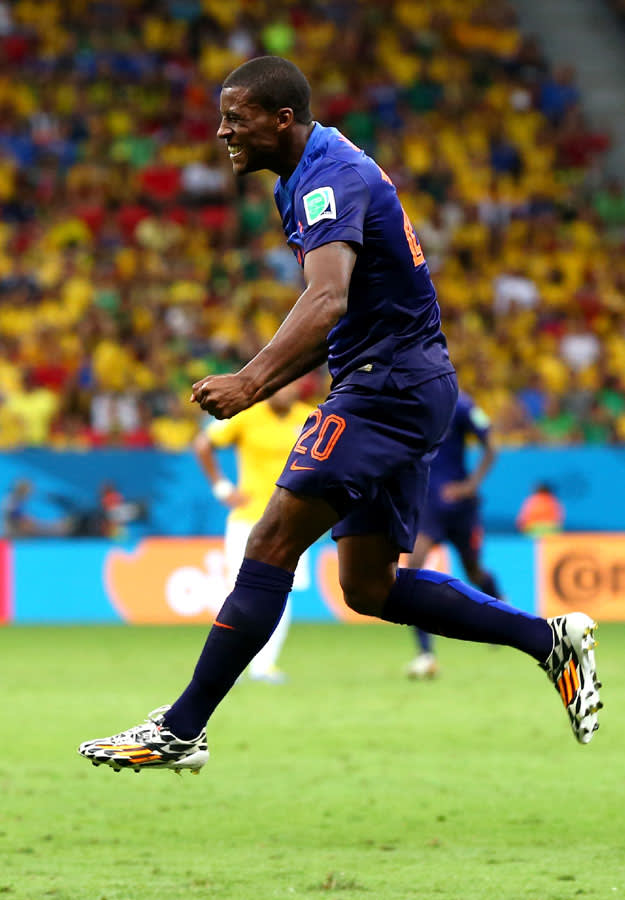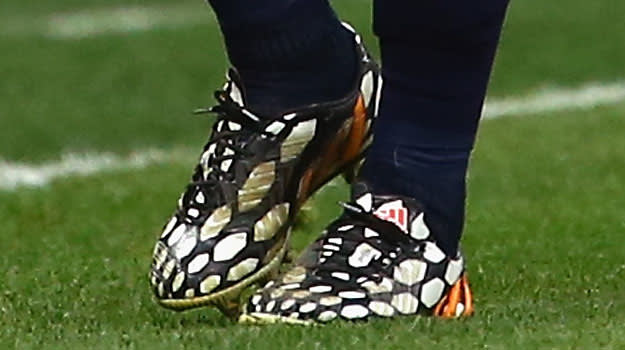 Daley Blind Makes it 2-0 in the Predator Instinct

Shoe: adidas F50 Adizero Battle Pack
Player: Daley Blind
Game: Netherlands vs. Brazil
Key Stat: Goal at 17'
$220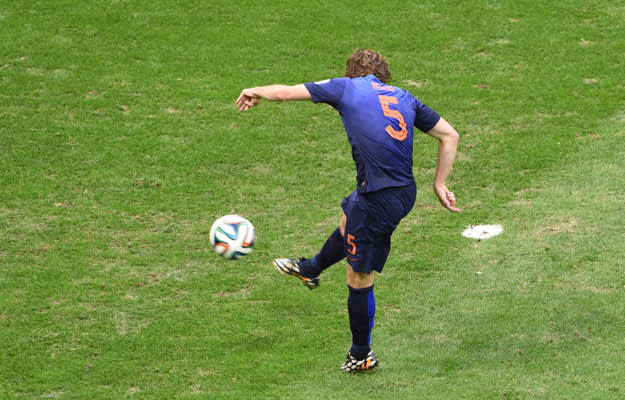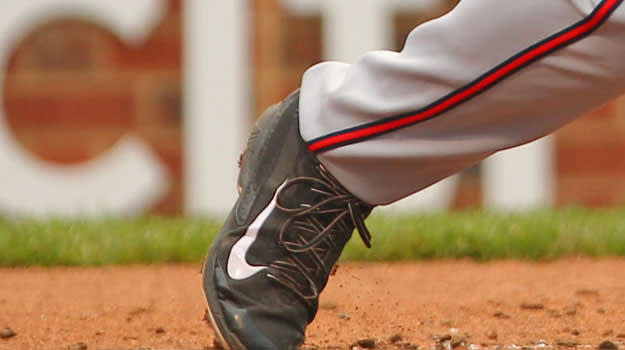 Andrelton Simmons Goes 3-5 in the Huarache Pro

Shoe: Nike Air Huarache Pro Mid
Player: Andrelton Simmons
Game: Atlanta vs. CHC
Key Stat: 3-5
$60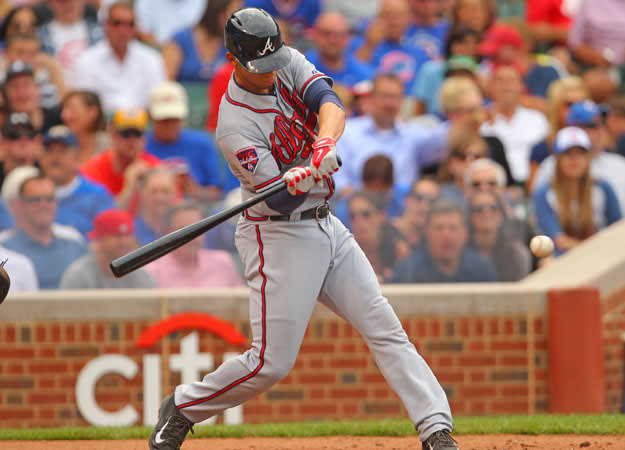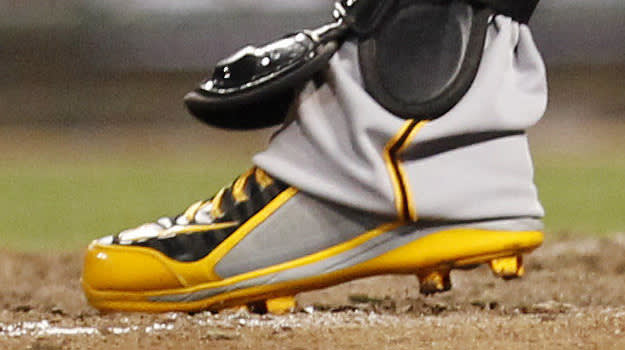 Andrew McCutchen Homers Twice, Has 2 RBIs in the Swingman MVP 2

Shoe: Nike Swingman MVP 2
Player: Andrew McCutchen
Game: Pittsburgh vs. Cincinnati
Key Stat: 3-5, 2 HR, 2 RBI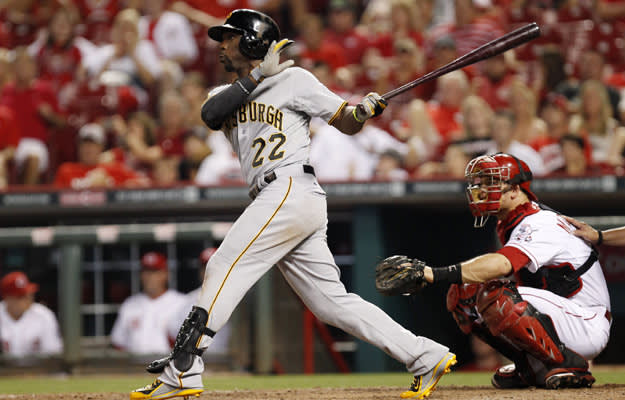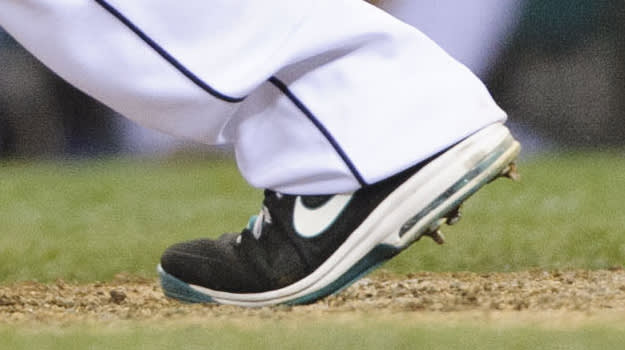 Robinson Cano Drives in 3 Runs in the MVP Elite

Shoe: Nike Air Max MVP Elite 3/4
Player: Robinson Cano
Game: Seattle vs. Oakland
Key Stat: 3-5, 1 HR, 3 RBI
$70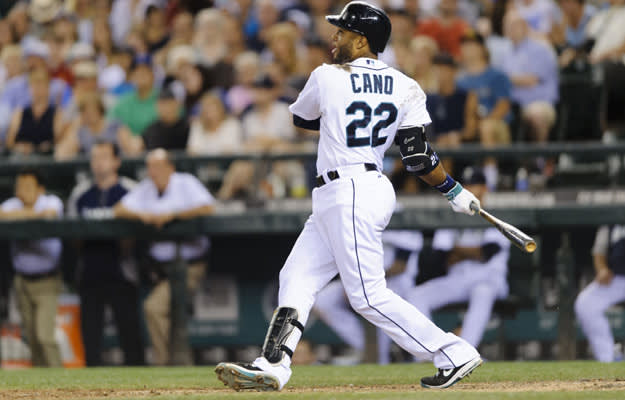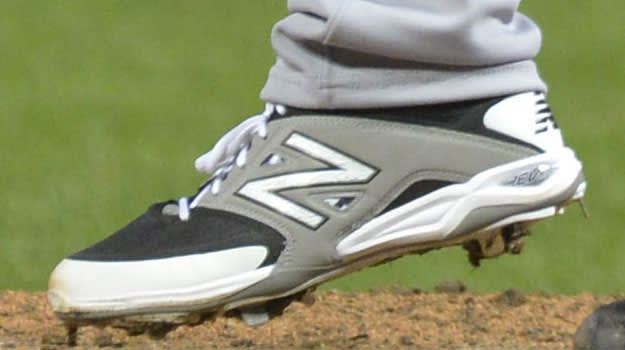 Shane Greene Shuts Out O's in the NB 4040v2
Shoe: New Balance 4040v2
Player: Shane Greene
Game: NYY vs. Baltimore
Key Stat: 7.1 IP, 4 H, 0 ER, 9 K