The World Cup has officially come to a close with Germany beating out Argentina and securing their fourth title in storied history. Although the biggest soccer event is now over, fans can now look forward to club play for the upcoming season, and Nike just hooked up Lille with two new kits inspired by the club's illustrious past and bright future going forward in the French League.
Lille was one of France's most successful clubs from 1944-1955 as they won the Coupe de France five times during that time which they called "The Glorious Decade." Some of Lille's top players including Florent Balmont, Ryan Mendes, Sébastien Corchia, Franck Béria and Pape Souare proudly unveiled the kits today at the club's training grounds.
The home kit is inspired by the glorious decade, and features designs from kits worn during that era. The home shirt comes in a classic design, with bright red triangle around the neck and upper chest, a tonal red chevron across the middle of the chest paying homage to 'The Glorious Decade," while the bottom of the shirt flows into a darker red.
The new away kit for Lille features the yellow and black of the Flanders flag as a symbol of regional pride for the club. The shirt comes in a vibrant yellow body with a black-ribbed polo neck collar, single button, and high black cuffs on the sleeves. As usual the kits from Nike feature the latest technologies including Dri-Fit to keep players cool and dry on the field, and 3D body scans to offer players the most optimal fit.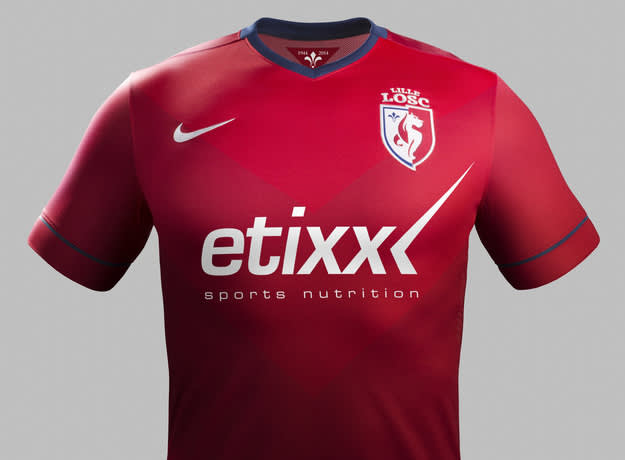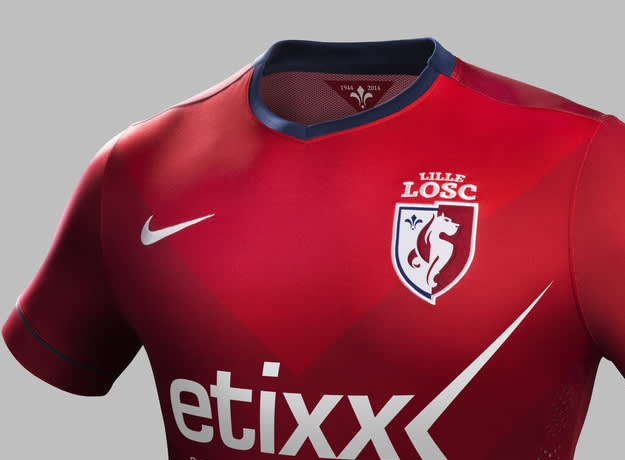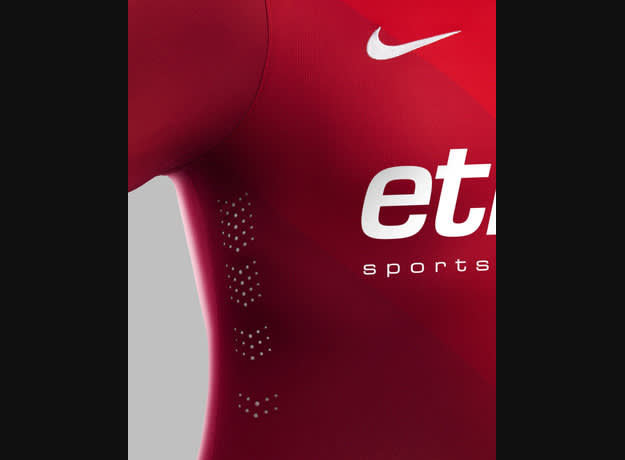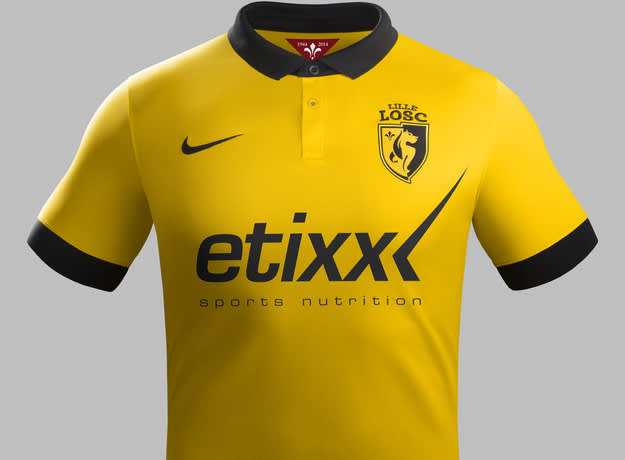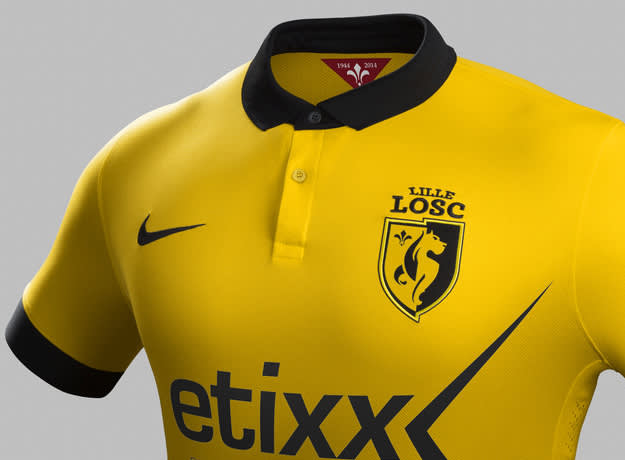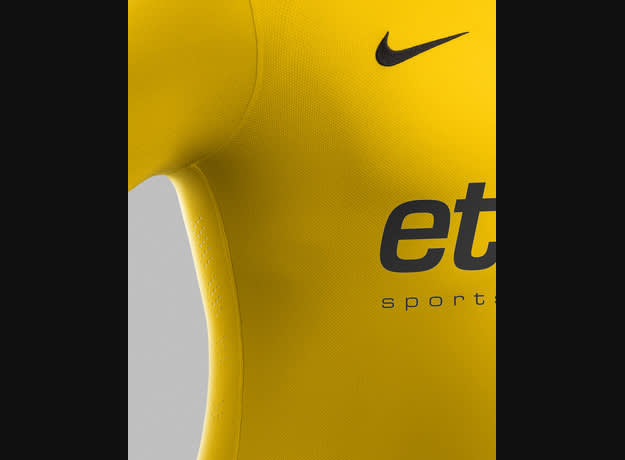 [Nike]
RELATED: Nike Unveils New Home and Away Kits for Eintracht Frankfurt
RELATED: Nike Debuts Spring/Summer 2014 Video Lookbook For F.C. Real Bristol