With the World Cup winding down, Nike's looking forward to the upcoming season of club play. The Swoosh pulled out the stops for Inter Milan, as they just unveiled this new home kit for the 2014-15 season.
For the first time in their storied history, Inter in going away from the traditional stripes look and swapped it for pinstripes. Inspired by the elegant fashion from Milan, the new kit comes in an all black look, with thin blue pinstripes and an enlarged club crest over the heart. The shorts and socks come in the same color scheme and feature thin blue stripes on either side. As usual, Nike added in some personal touches for Inter, including St. George's cross to represent Milan's coat of arms inside the back of the neck tab, as well as the traditional "Inter" printed in a special font which has been used by committed fans since the 1970's. The kits feature Nike's top level of quality, innovation and environmental sustainability as they feature Dri-Fit technology to keep players cool on the pitch, and used 3D body scans to create the most ideal fit.
Grab the kit today from the Nike Store, SoloInterStore and other select retailers.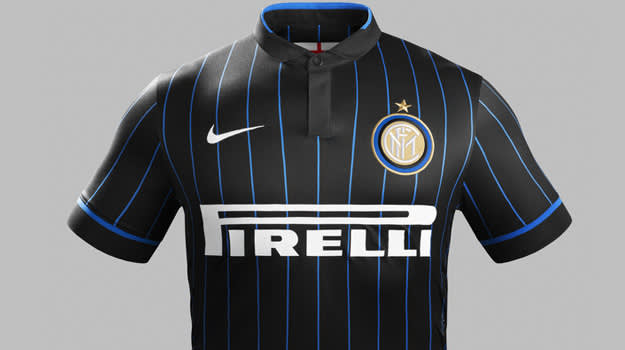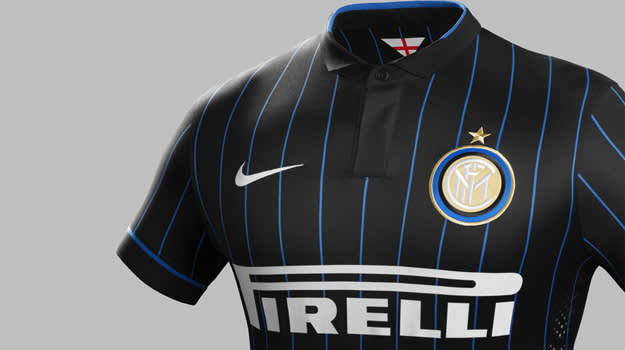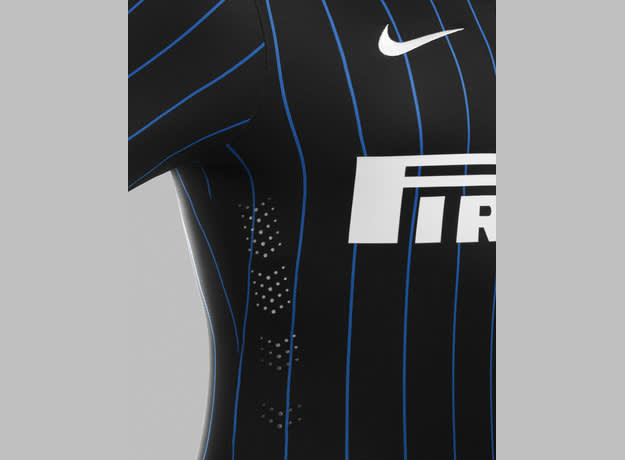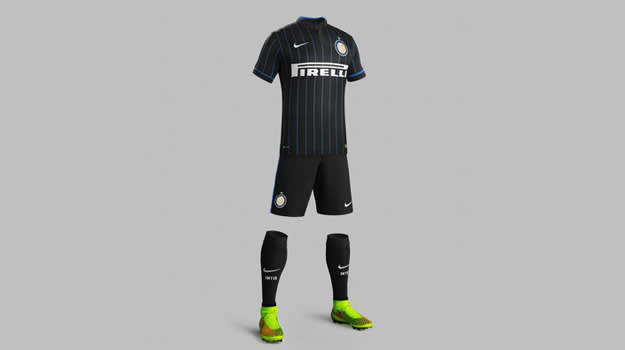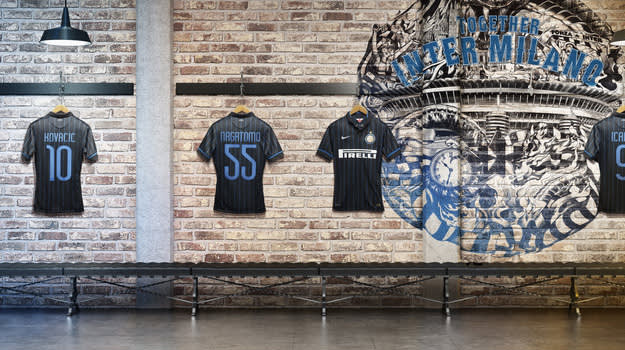 [Nike]
RELATED: Nike Unveils New Home and Away Kits for Eintracht Frankfurt
RELATED: Nike Debuts Spring/Summer 2014 Video Lookbook For F.C. Real Bristol