Summer's heating up, which means your probably in the market for a fresh pair of brightly colored runner's to turn some heads. Nike's got your interest in mind with the Flyknit Racer "Bubble Gum".
Coming in a mix of Pink Flash and Hyper Crimson along the fully Flyknit upper, the "Bubble Gum" will certainly make you a standout on any track you tackle this summer. Nike did up the rest of the shoe with black accents and detailing through the Swoosh logo, and sets this Flyknit Racer atop a white outsole. The Flyknit Racer has been a popular choice amongst runner's ever since it's debut due to the ultra lightweight design, maximum breathability, and unique color schemes that Nike's rolled out.
No official release date is scheduled as of yet, but expect to see these hit retail in the very near future.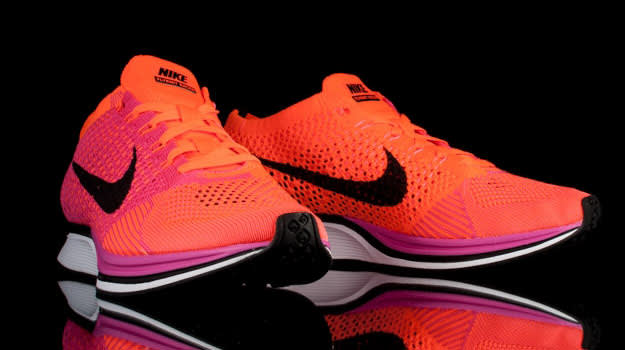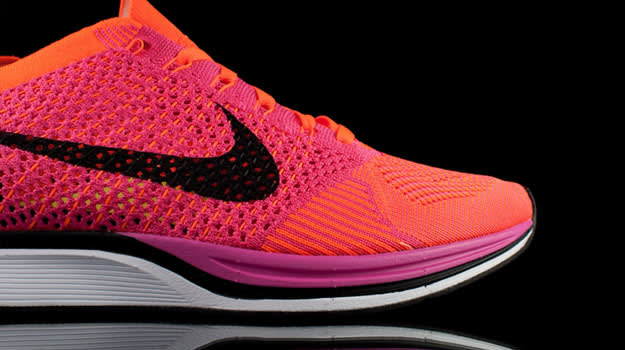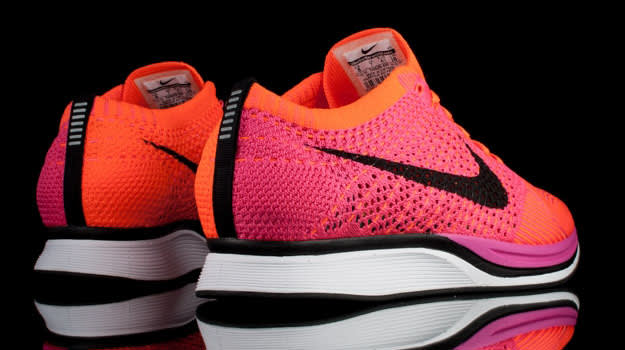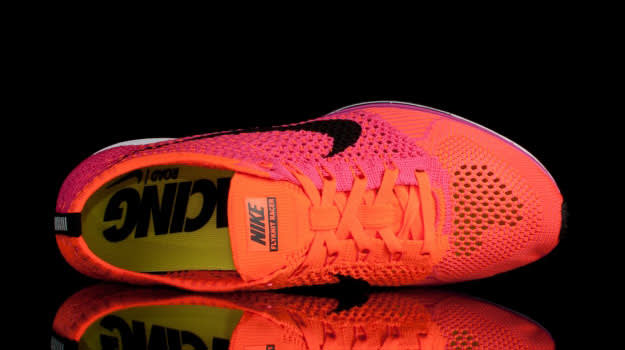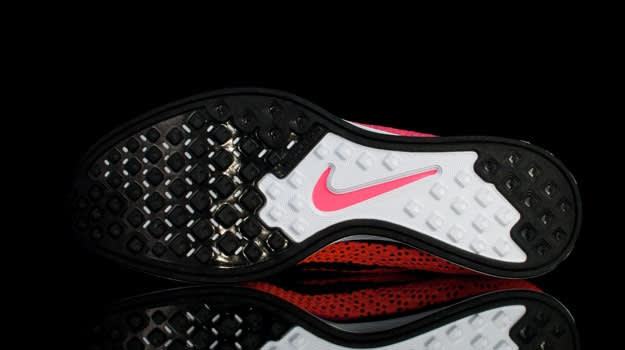 [sivasdescalzo]
RELATED: Breaking Down Every Nike Running Sole on the Market Today
RELATED: 20 Sneakers That Changed Performance Footwear Forever