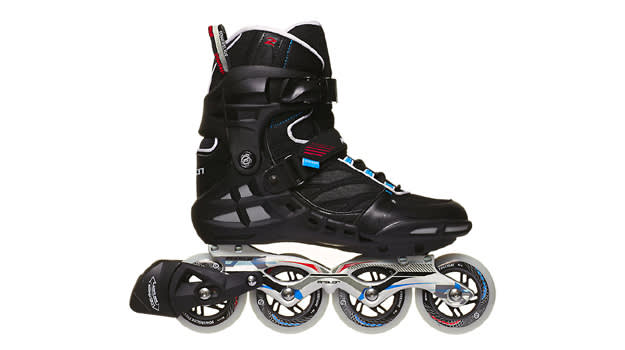 If you're looking to take up a new activity this summer, consider inline skating. Not only is it one of the most exciting and straightforward action sports to learn, but it can provide some great health benefits.
Originally invented to substitute for ice skates, inline skates helped hockey players and ice skaters keep their skills sharp during the warmer off-season months. By the late '80s, the inline industry had taken off, and one of the first brands to make a major mainstream push was Rollerblade, Inc., a name which has since become synonymous with the sport.
Inline skating is all about movement, and its cardio level can be compared to cycling. Plus, with its constant shifting and bending, it's also a great way to build flexibility, strength, and endurance throughout the legs. At more experienced levels, it can also become highly innovative and competitive, with a number of tricks and competitions.
Much like skateboarding and other action sports, inline skating has many different levels and styles, from speed to freestyle to aggressive. However, as a beginner, you'll want to seek out skates designed for recreational or urban skating. The most important thing for beginners to consider when purchasing a pair of skates is the wheel size. Generally, you'll want to stick with wheels that measure between 80-84 millimeters. This will help to keep your skates at a safe speed while allowing for plenty of control, but also allow you to turn it up just enough when you start getting the hang of things.
Try something new this summer with one of the 10 Inline Skates for Beginners.
Riley Jones is a freelance writer from Charlottesville, VA and a contributor to Sneaker Report. With an unshakable affinity for basketball and all things pop culture, he can be found on Twitter @rchrstphr.
RELATED: The 10 Best Skate Shoes of 2013
RELATED: The Complete Guide to Spring's Best Skate Shoes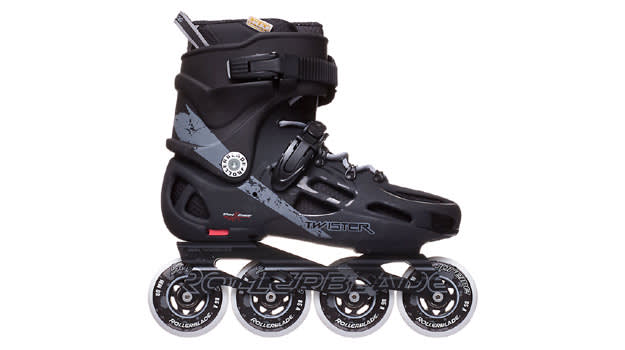 No. 10 – Rollerblade Twister 80
Inspired by the design of classic Rollerblade models, the Twister 80 is built to tear through urban environments with ease. They feature Rollerblade Supreme Urban 80mm wheels and the brand's 5-Star Fit Liner for a cozy fit. Rounding out the package is a durable molded shell and a sturdy aluminum frame that will suit you well as you progress from a beginner to a more experienced skater.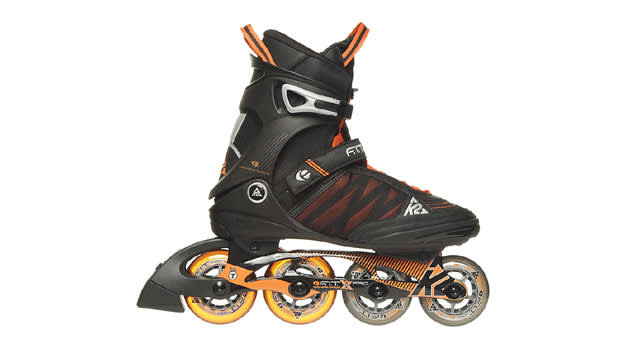 No. 9 – K2 FIT X Pro
With a low center of gravity and 80mm front and 84mm back wheels, the K2 Fit X Pro is a great choice for beginners. Its upper shell is constructed with the brand's patented SoftBoot Design, allowing for the perfect balance of comfort and support. Two cuffs at the top allow them to be easily removed and put on, while a 45 Degree Power Strap across the midfoot adds extra support.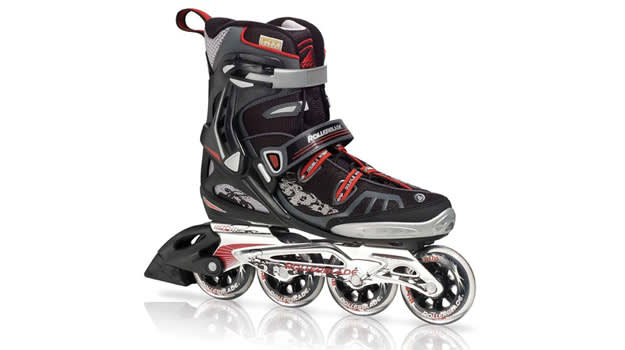 No. 8 – Rollerblade Spark 84
This entry level boot is one of Rollerblade's most popular models, featuring a hardshell upper packed with memory foam for a snug and comfortable fit. The Spark 84's Double Wrap Asymmetrical lacing system adds extra support around the ankle area, while 84mm wheels provide just the right amount of speed for novices.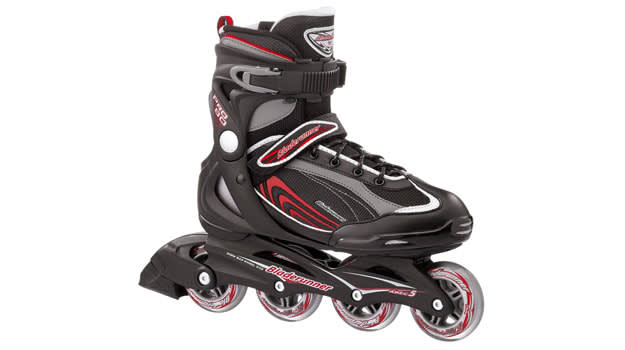 No. 7 – Bladerunner Pro 80
If your budget's under a Benjamin, consider the Bladerunner Pro 80. Its composite frame wouldn't be suited for experienced, higher level skaters, but it's got just the right amount of balance, stability, and durability for a beginner. The Bladerunner Pro 80 also features 80mm wheels and a padded liner.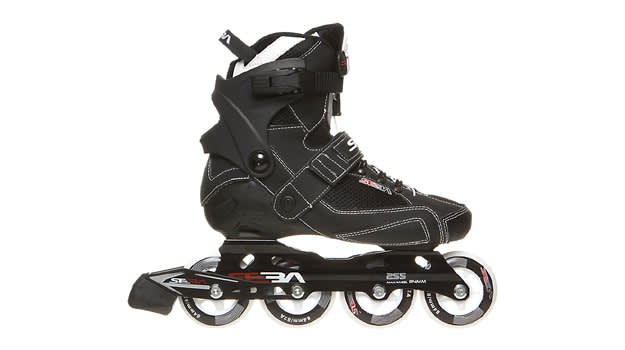 No. 6 – Seba GTX84
The Seba GTX84 is one of the most versatile beginner skates on the market and is suitable for fitness, slalom, freestyle, and urban skating. If you plan on sticking with your first pair for while as you grow and progress, the GTX84 is simply one of the best investments around. 84mm wheels, a Velcro strap, and steel axles provide control in a boot that's built to last.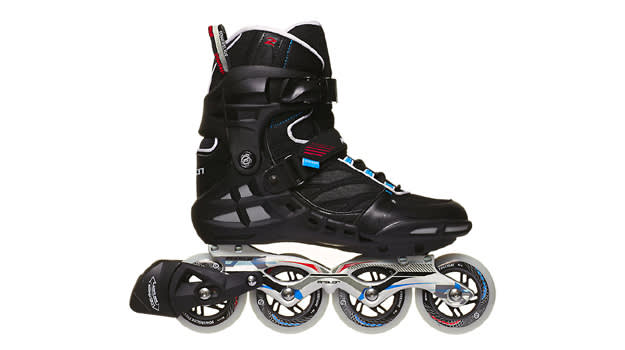 No. 5 – Powerslide PHZ Phuzion Epsilon
Equipped with 84mm wheels and a sturdy aircraft aluminum frame, the Powerslide PHZ Phuzion Epsilon delivers high levels of control and balance, but its real star feature is its breathability. From the ventilated X-Bar Torsion System underfoot to its neoprene and mesh lining, the PHZ Phuzion  is as cool and breezy as it is controlled.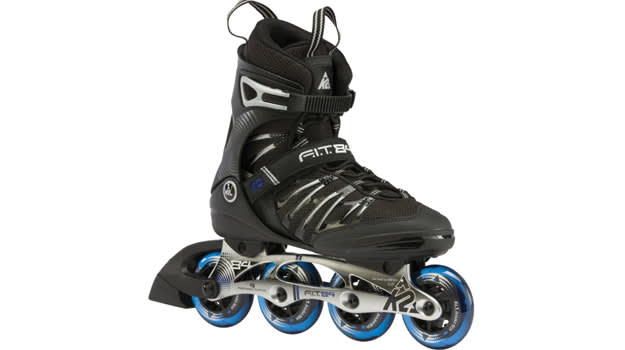 No. 4 – K2 FIT 84
Aluminum framing and 84mm wheels ensure that the K2 FIT 84 is smooth and safe without taking the fun out of skating. Synthetic overlays throughout the softboot upper add enhanced support to the standard straps, while a traditional lacing system keeps things simple for beginners.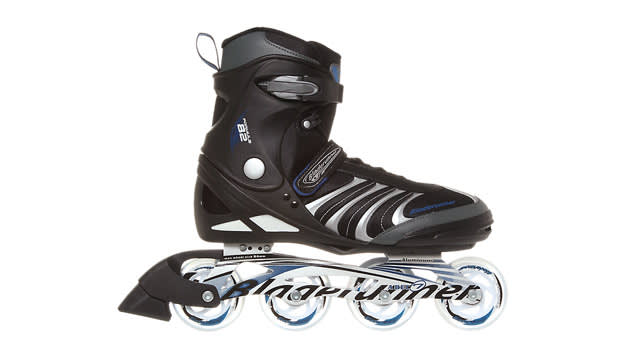 No. 3 – Bladerunner Formula 82
The Bladerunner Formula 82 is an inexpensive, no-frills inline boot, which makes it a great choice for novice skaters. Aluminum framing and 82mm wheels are paired with the Formula 82's softboot upper and Formula 82 cuff, resulting in a boot that is simple, safe, and perfectly suited for rookie skaters.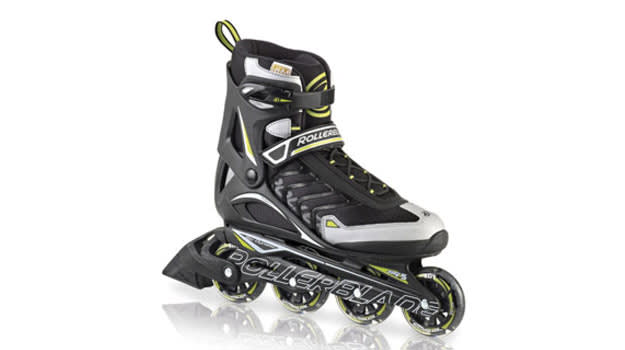 No. 2 – Rollerblade Spiritblade
It's safe to say that the brand that started it all knows a thing or two about crafting skates for beginners, and the Spiritblade may be the best option they offer. It's built with a biodynamic shell that locks down the foot with plenty of lateral support, while composite frames and a 80mm wheel setup will give you just the right amount of durability and control before it's time to move onto something more advanced.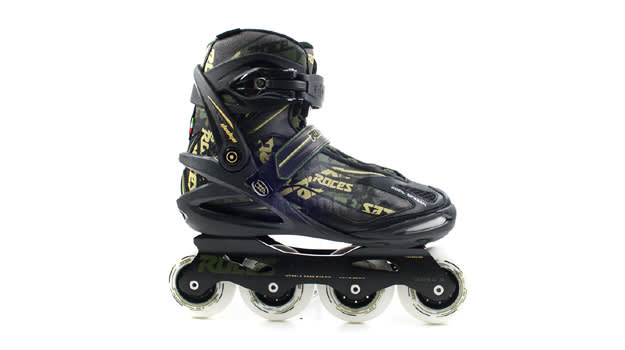 No. 1 – Roces Dodge
Looking to start off with the best? The Roces Dodge is designed for everyone from novice to advanced level skaters, making it one of the best investments around. As you learn the techniques and tricks behind skating, the Roces Dodge will be right there with you and remain a quality performer as you become more skilled.  Its glass fiber reinforced polypropylene upper is highly durable, allowing it to take a beating through urban settings. The Roces Dodge's 80mm wheels will get you rolling safely, while its Cool Breathe mesh liner allows air to flow freely throughout the sturdy boot.
$219 
Riley Jones is a freelance writer from Charlottesville, VA and a contributor to Sneaker Report. With an unshakable affinity for basketball and all things pop culture, he can be found on Twitter @rchrstphr.
RELATED: The 10 Best Skate Shoes of 2013
RELATED: The Complete Guide to Spring's Best Skate Shoes