Less than a week into the World Cup, and we're already guaranteed new champions. Yesterday, the 2010 champs Spain fell to Chile 0-2, marking the second consecutive time a defending champion has been eliminated from group play. After a 1-5 loss to Netherlands on Friday, Spain went scoreless against Chile and suffered a shocking early end to their trophy run. For Spain, this signifies the end of an era, as their dominance on the sport looks to be fading fast. Now, Chile and Netherlands will advance, regardless of who wins their match on Monday. Speaking of Netherlands, they managed to hold off a feisty Australia team and pick up a 3-2 win yesterday, while Croatia shut out Cameroon 4-0.
Check out all the best boots on the pitch yesterday after the break, and keep it locked to Sneaker Report for continued coverage of the unpredictable 2014 FIFA World Cup.
Riley Jones is a freelance writer from Charlottesville, VA and a contributor to Sneaker Report. With an unshakable affinity for basketball and all things pop culture, he can be found on Twitter @rchrstphr.
RELATED: The Shoes That Won Last Night: Spurs Win the NBA Finals
RELATED: The Shoes That Won Last Night: Brazil and Mexico Play to Draw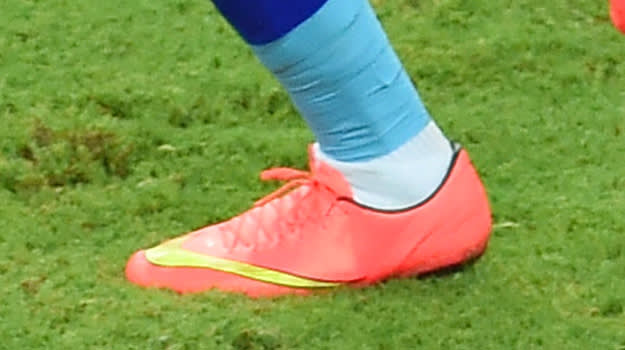 Ivan Perisic Increases Croatia's Lead in the Mercurial Vapor X
Shoe: Nike Mercurial Vapor X
Player: Ivan Perisic
Game: Croatia vs. Cameroon
Key Stat: Goal at 48'
$200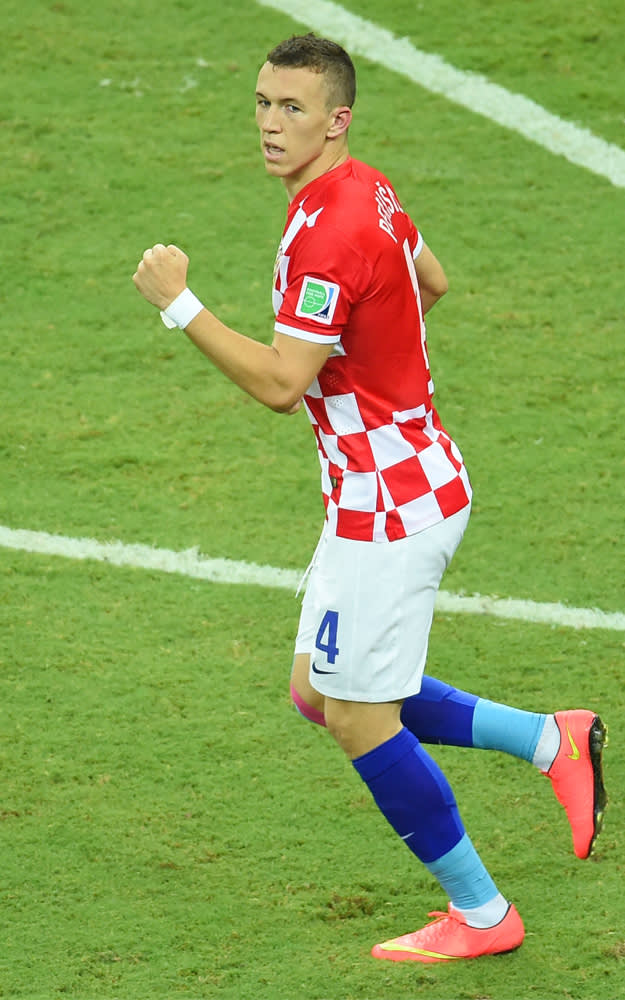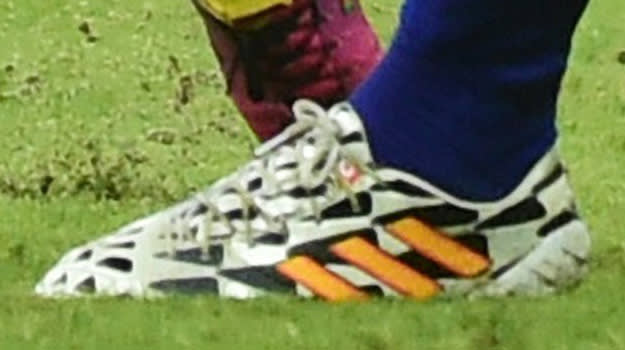 Ivica Olic Opens Game with an Early Goal in the Nitrocharge Battle Pack
Shoe: adidas Nitrocharge 1.0 Battle Pack
Player: Ivica Olic
Game: Croatia vs. Cameroon
Key Stat: Goal at 11'
$200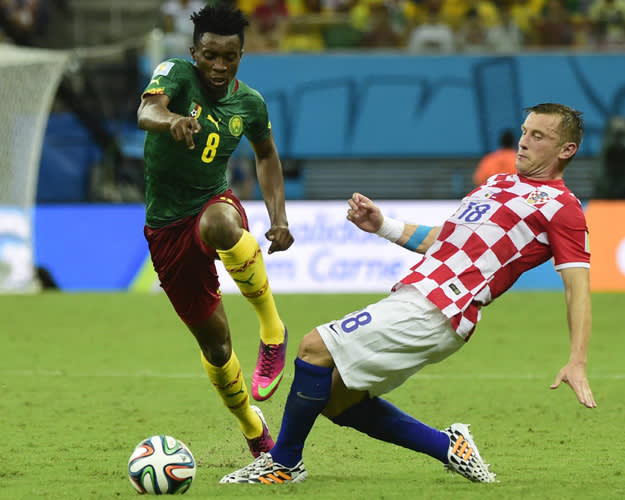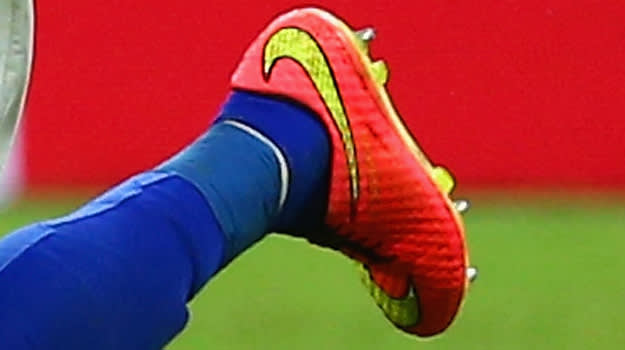 Mario Mandzukic Scores Back to Back in the Hypervenom Phantom
Shoe: Nike Hypervenom Phantom
Player: Mario Mandzukic
Game: Croatia vs. Cameroon
Key Stat: Goals at 61' and 73'
$225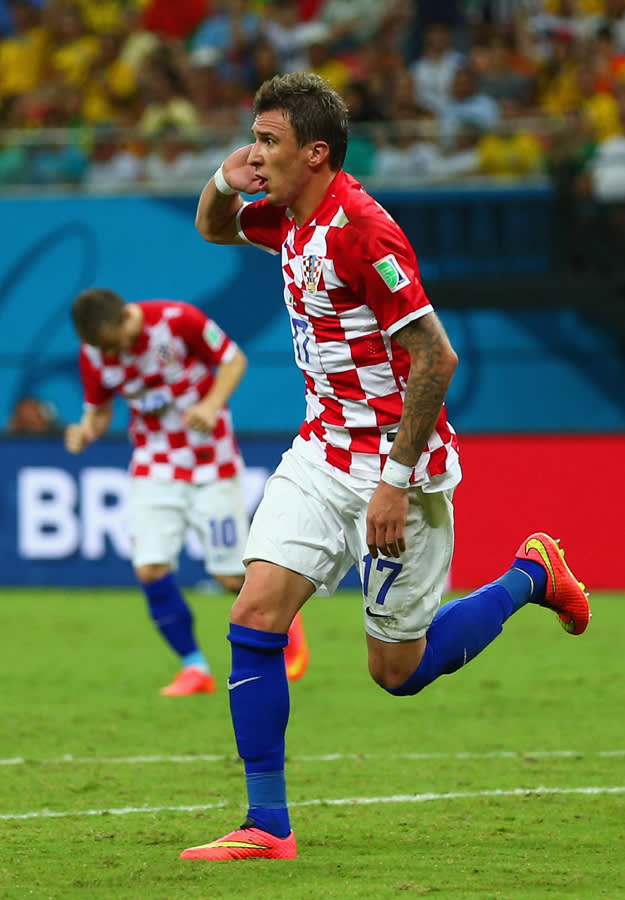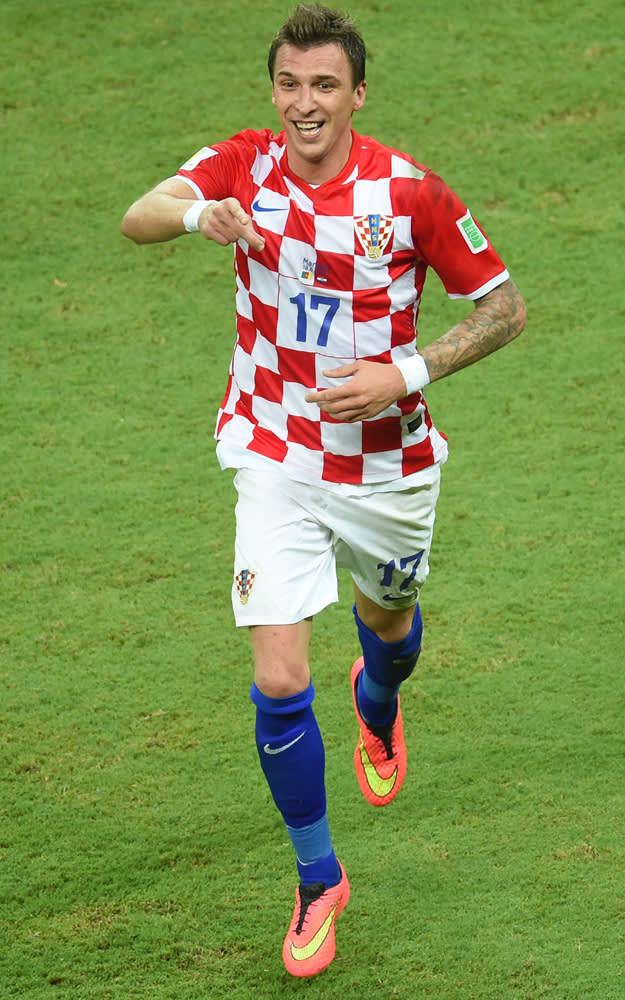 <p></p><!--nextpage-->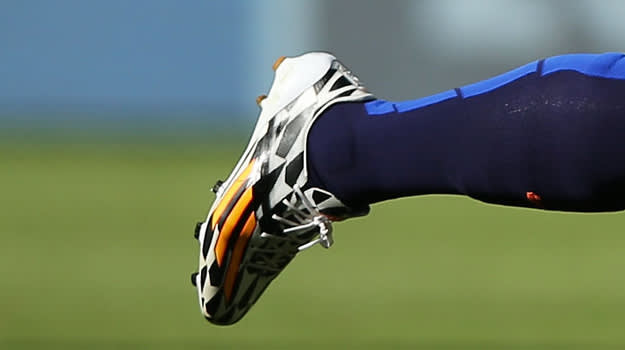 Memphis Depay Gives Netherlands the Lead in the F50 Battle Pack
Shoe: adidas F50 Adizero Battle Pack
Player: Memphis Depay
Game: Netherlands vs. Australia
Key Stat: Goal at 68'
$220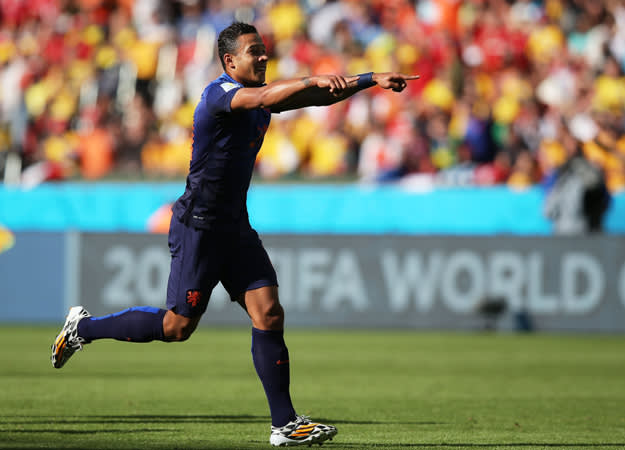 <p></p><!--nextpage-->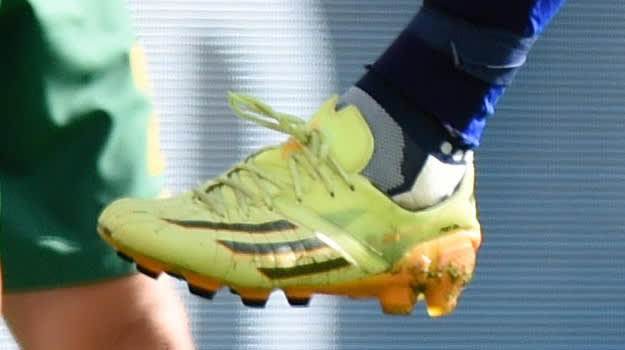 Van Persie Scores in the F50 Adizero
Shoe: Custom adidas F50 Adizero
Player: Robin van Persie
Game: Netherlands vs. Australia
Key Stat: Goal at 58'
$220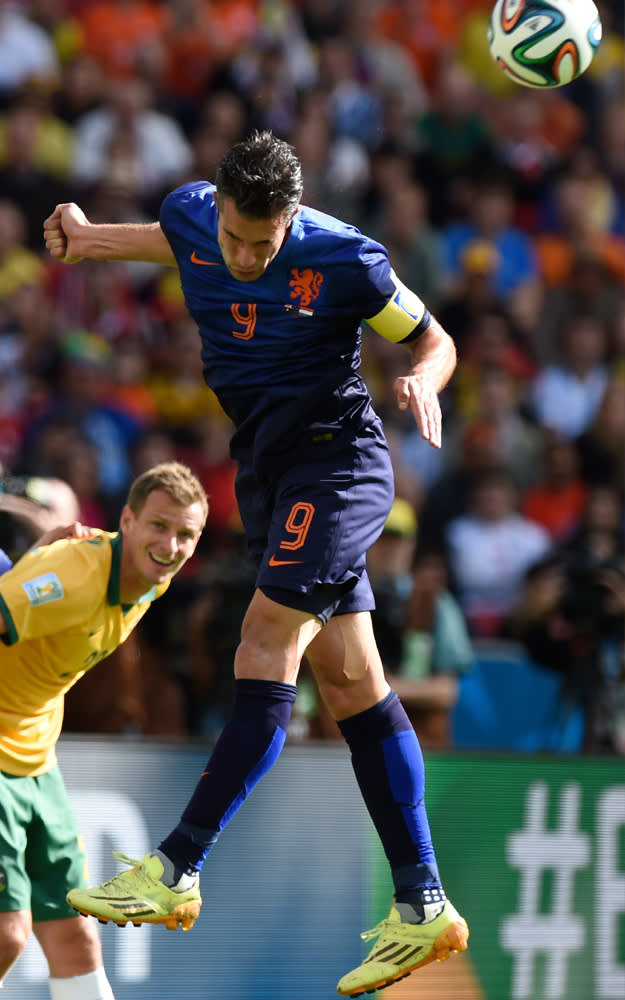 <p></p><!--nextpage-->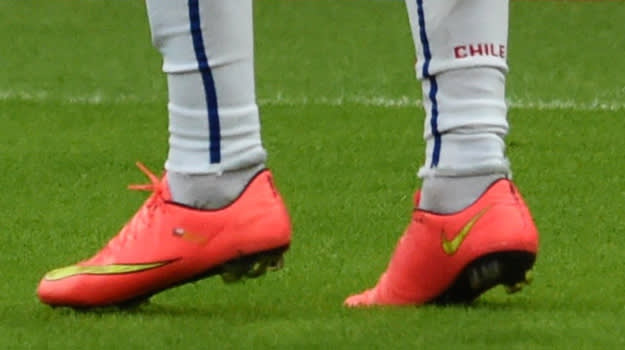 Charles Aranguiz Boosts Chile in the Mercurial Vapor X
Shoe: Nike Mercurial Vapor X
Player: Charles Aranguiz
Game: Chile vs. Spain
Key Stat: Goal at 43'
$200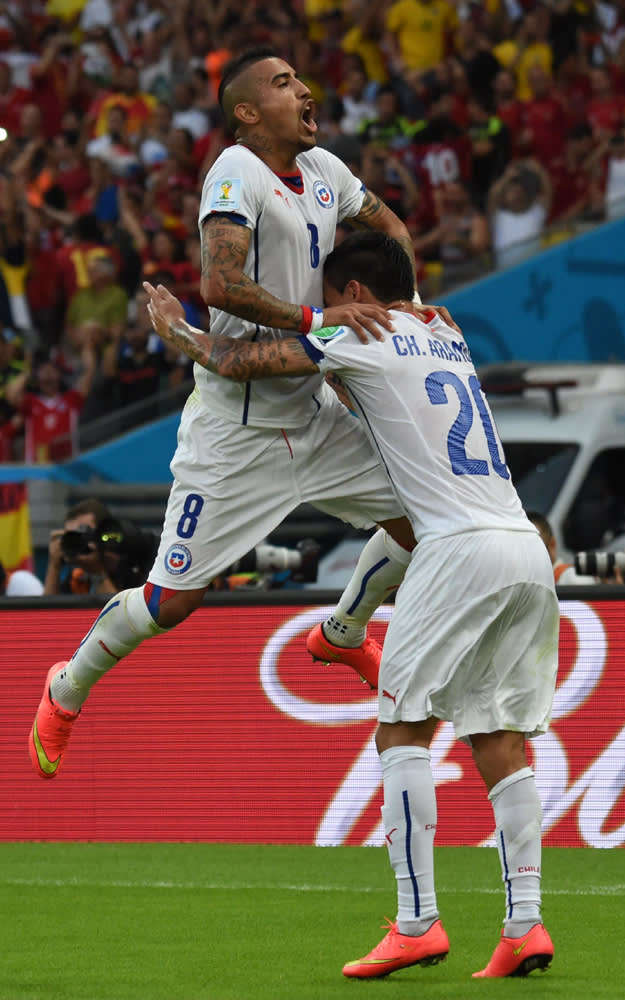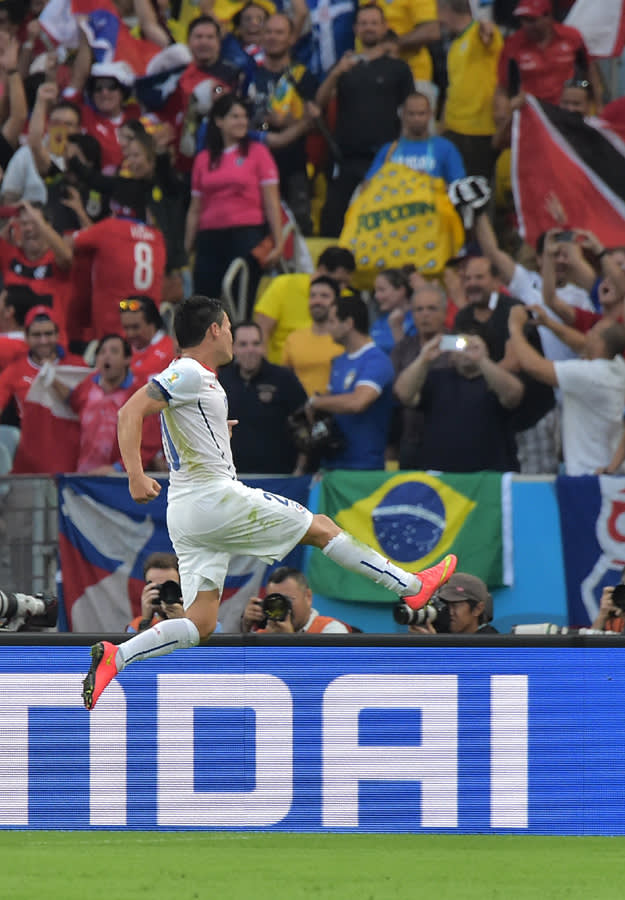 <p></p><!--nextpage-->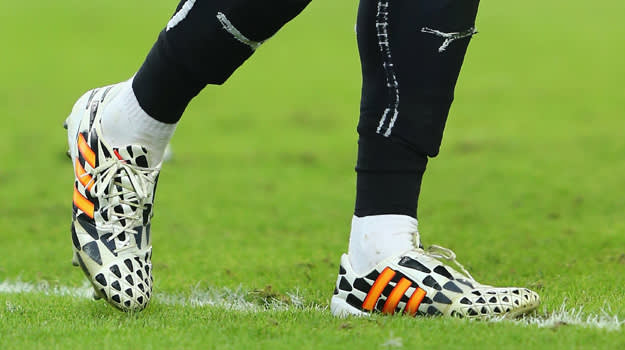 Claudio Bravo Holds off Defending Champs in the Nitrocharge 1.0
Shoe: adidas Nitrocharge 1.0 Battle Pack
Player: Claudio Bravo
Game: Chile vs. Spain
Key Stat: Held Spain to 0
$200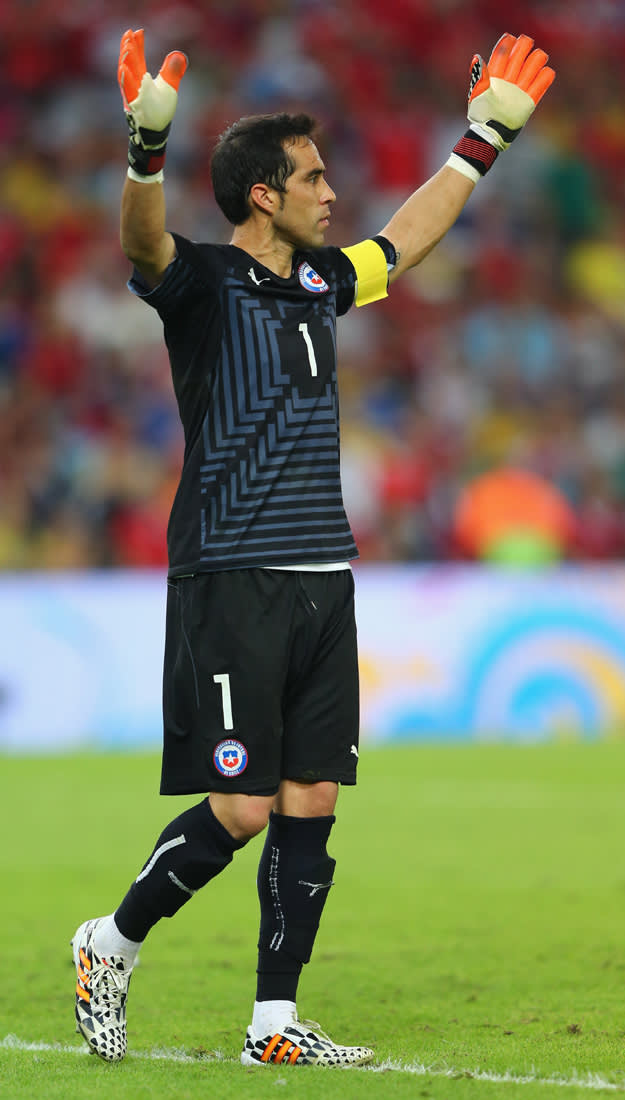 <p></p><!--nextpage-->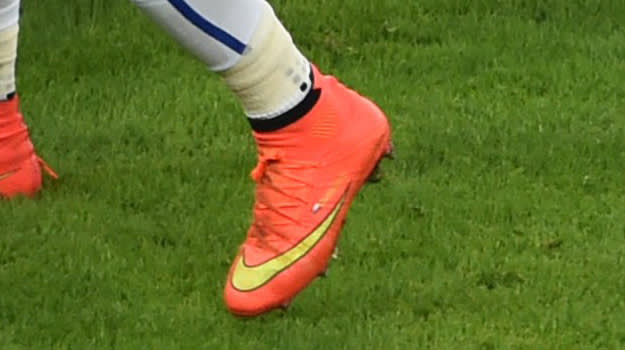 Eduardo Vargas Leads Chile to Early Lead in the Mercurial Superfly

Shoe: Nike Mercurial Superfly
Player: Eduardo Vargas
Game: Chile vs. Spain
Key Stat: Goal at 20'
$275