The 2014 NBA Draft is widely regarded as the deepest class in recent memory, with many drawing comparisons to the 2003 class which produced such superstars as LeBron James, Carmelo Anthony, Dwayne Wade, and Chris Bosh to name a few. With the draft just a few short weeks away, NBA and adidas unveiled the hats the top prospects will wear when Commissioner Adam Silver calls their name.
As many of you know, the Cleveland Cavaliers won the lottery, giving them the first pick in the draft and their fourth first overall selection since 2003. The hats in the collection feature a two-toned style snapback with the team name and logo on the front, and also include a 2014 "Official NBA Draft Cap Sticker" commemorating NBA Commissioner Adam Silver's inaugural NBA draft.The collection features hats from the Cleveland Cavaliers, Philadelphia 76er's, and the Milwaukee Bucks, who own the top three picks in the upcoming draft.
The collection is currently available at the NBA Store for $28 each, and be sure to tune into the 2014 NBA Draft, June 26, to see where top prospects Andrew Wiggins, Jabari Parker, Joel Embiid and many more will begin their careers.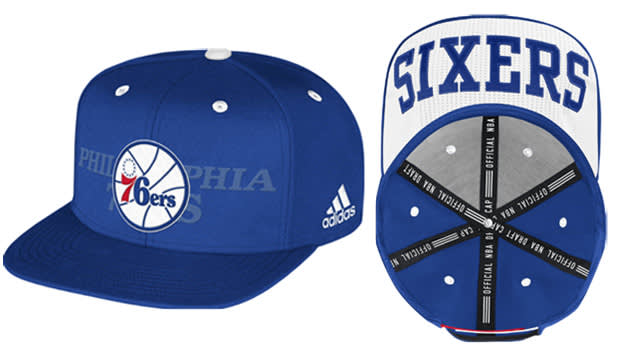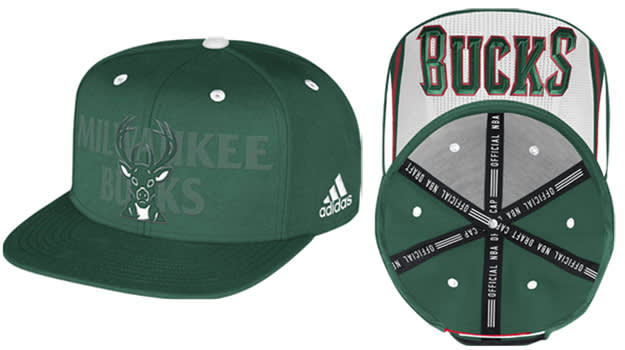 [NBA]
RELATED: adidas Debuts 2014 NBA On-Court Collection
RELATED: Damian Lillard Has Re-Upped His adidas Contract