In the highly connected world we live in, just about everything is caught on camera. Often times it's up the viewer to determine whether the video at hand is real considering the advancements in editing at everyones disposal.
Meet Gary Haynes. A cornerback on his high school football team, Haynes took to Vine to show off his skills, which apparently extend beyond that of a normal cornerback. Haynes uploaded a video of himself throwing a hail mary pass as high as he could, and running downfield really fast to catch his own pass. The previously unrecruited junior may have just opened up some doors to a potential spot on a college team as the video has been making its way around the internet like wildfire. Haynes is apparently well aware of his ability as his Vine bio states "Slow feet don't eat."
Real or fake? You decide.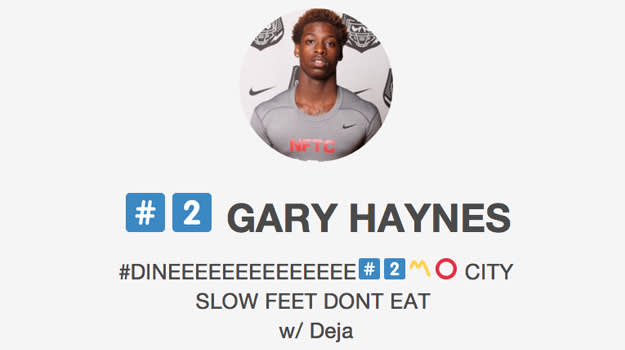 RELATED: Sneaker Report Takes On The NFL Combine In Under Armour's Official Gear
RELATED: adidas To Award $100K To Fastest Player At NFL Scouting Combine