Oklahoma City and Memphis simply enjoy playing extra minutes of basketball. Game Five of the best of seven series featured the fourth straight overtime game between both teams. That happened when Russell Westbrook pickpocketed Mike Conley of the Grizzlies with just 10 seconds left in the contest down by 2. Westbrook tied it up and sent the game to Overtime.
Unfortunately, Oklahoma City couldn't finish as Memphis survived to win in OT 100-99. Westbrook finished with a triple-double of 30 points,10 rebounds, and 13 assists in the loss. He wore a Camo PE of the Jordan XX8 SE throughout the entire contest.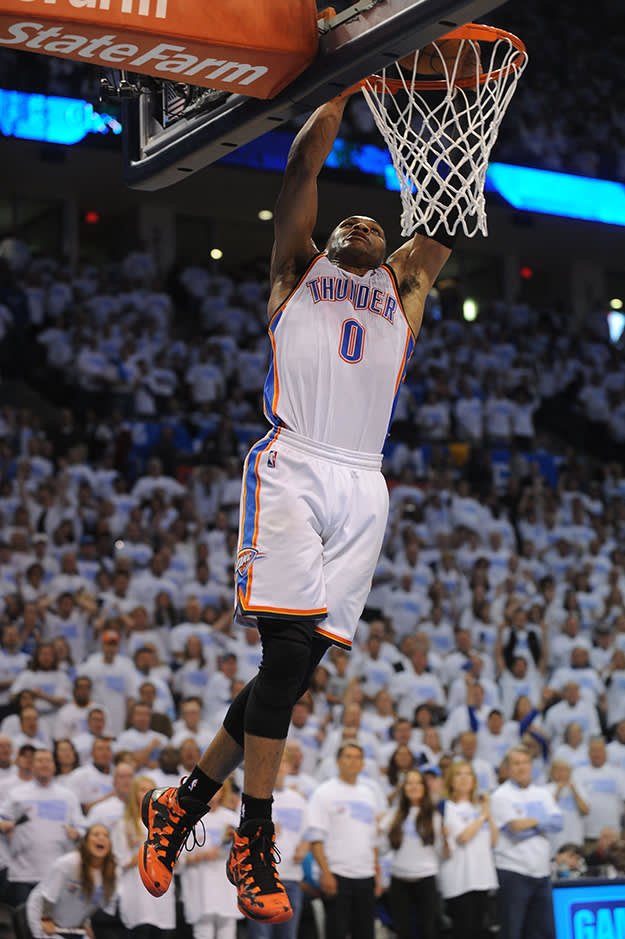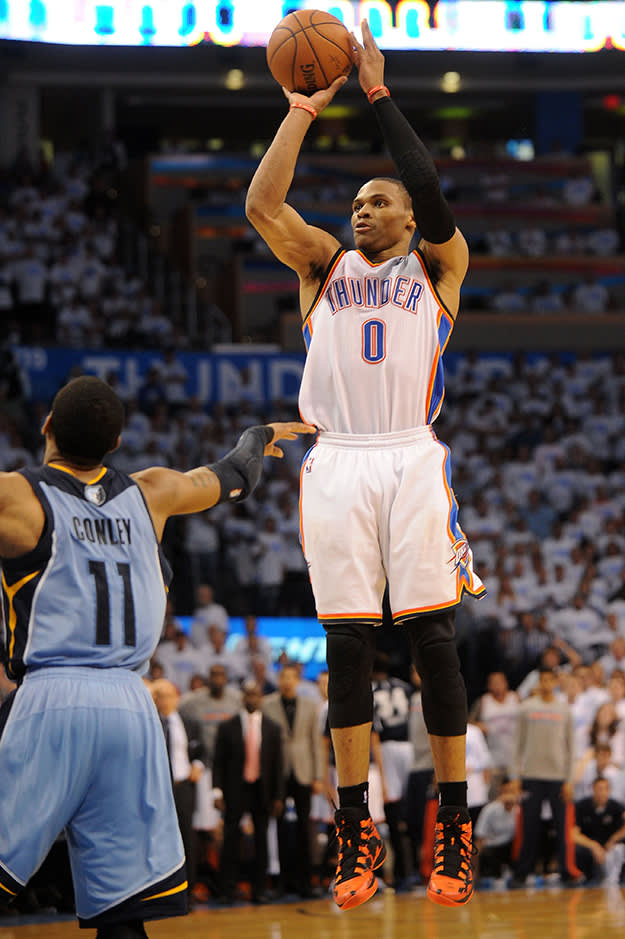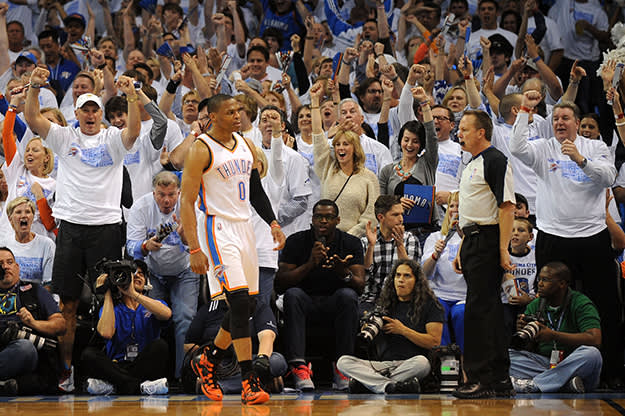 GIF via SB Nation
Rafael Canton is a freelance writer from Queens, NY and contributor to Sneaker Report. Anytime there is a conversation about the NBA, music, or nutella, he can be found in the thick of the discussion. He can be found on Twitter @RafelitoC7.
RELATED: The Sneakers Worn for Russell Westbrook's Defining Moments
RELATED: Russell Westbrook Debuted the Jordan XX9 Against Memphis