It has been the season of constantly switched shoes for LeBron James. The former MVP seems to switch out of everything no matter if he's having a good game or a bad one and that trend continued last night against the Nets. LeBron switched from a black, red, and gold Nike Zoom Soldier VII worn in the first half to a red, white, and black Zoom Soldier VIII in the second half. It was a masterful performance for James as he collected 29 points, 10 rebounds, and 6 assists in the loss.
James had 10 points on 3 for 5 shooting, 5 rebounds, and 4 assists in the first half in the black PE of the Zoom Soldier. In the second half, he scored 19 points on 6 for 11 shooting with 5 rebounds, and 2 assists in Miami's 88-87 loss against Brooklyn while wearing the white PE. what's interesting is that LeBron has been switching out of the LeBron XI throughout the season, but this was a rare time that he switched out of a Zoom Soldier.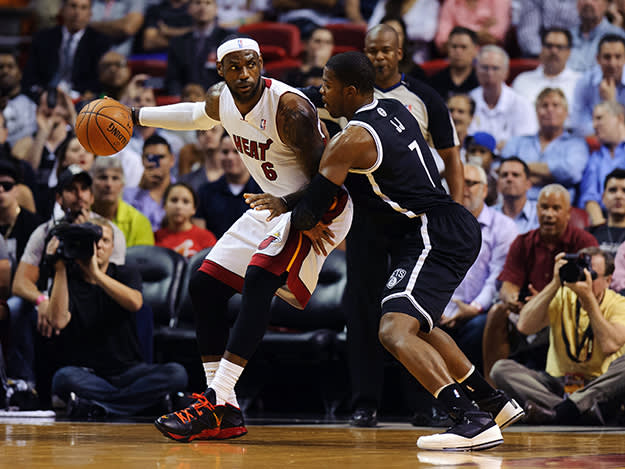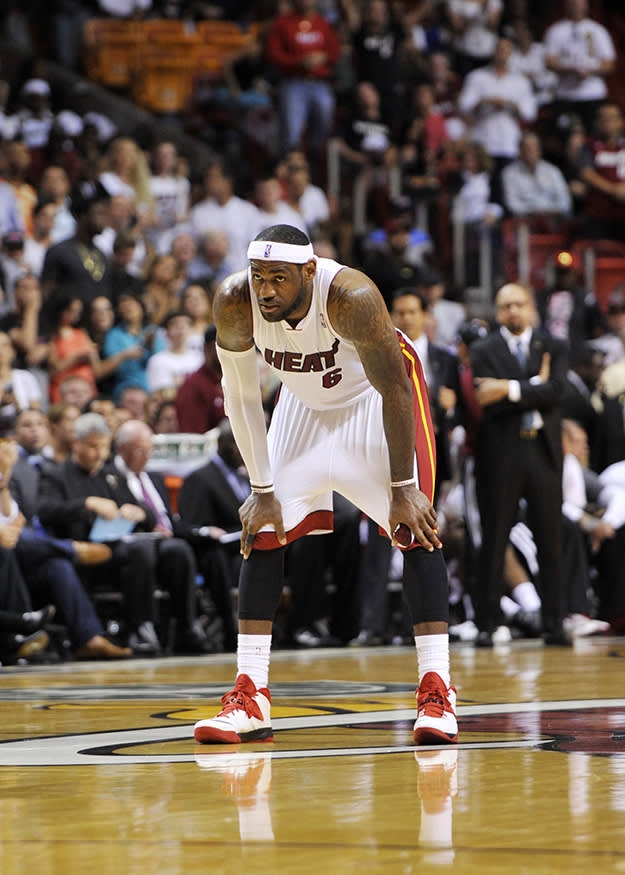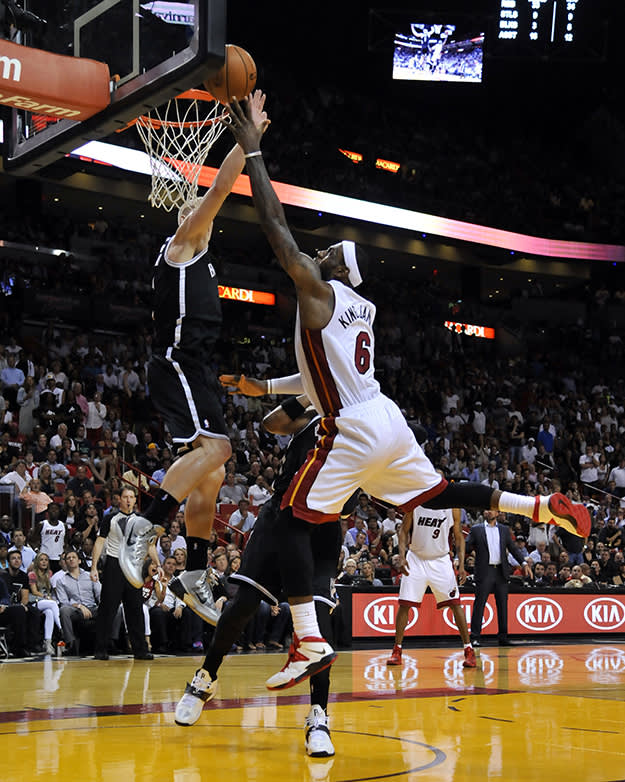 Rafael Canton is a freelance writer from Queens, NY and contributor to Sneaker Report. Anytime there is a conversation about the NBA, music, or nutella, he can be found in the thick of the discussion. He can be found on Twitter @RafelitoC7.
RELATED: LeBron James Switches from LeBron XI PE to Zoom Soldier VII PE After First Quarter
RELATED: LeBron James Debuts New PE of the Nike Zoom Soldier VII in Beasts from the East Battle