Nike's been dropping soccer kits like hot cakes over the past few months in preparation for the upcoming 2014 World Cup, outfitting the likes of national teams from the Netherlands, England, Greece, Brazil and the United States to name a few. With a new kit coming out seemingly ever few months or so, the question has to be asked, what's the lifespan for each kit, and does it make sense to continue to release new kits?
For Nike, the financials are an after thought, as debuting new product and innovation is only bound to gain them larger profits and market share. The team over at Football-shirts.co put together some interesting information about soccer kits released for England over the last 10 years, and how long they wear each kit before ditching them for the latest and greatest.
Check out the information and keep it locked to @SneakerReport for all future kits from Nike for the upcoming World Cup.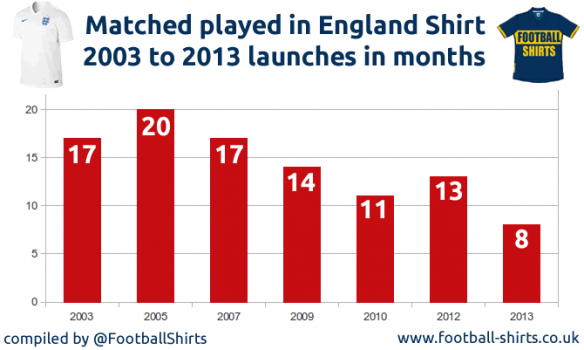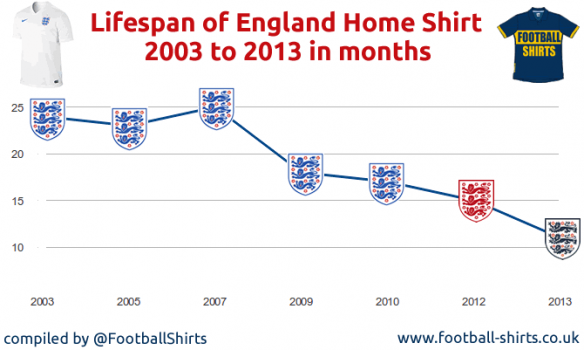 RELATED: Nike Reveals The Official Portugal Away Kit for 2014
RELATED: Cameroon National Team 2014 World Cup Kit From Puma Will Definitely Turn Some Heads