It doesn't matter if it's the second night of a back to back. It doesn't matter if Russell Westbrook is hurt. Kevin Durant is going to get buckets and it's going to come in the clutch. KD dropped 51 points in a 119-118 double overtime victory against the Toronto Raptors. Durant did all of this despite the Thunder losing Russell Westbrook to a knee injury and despite the Thunder facing an eight-point deficit with 49 seconds left in the second overtime.
Durant did all of this in a special road PE of his signature Nike Zoom KD VI. Durant's worn this metallic silver multiple times with the Thunder's alternate unis and it worked well for him tonight.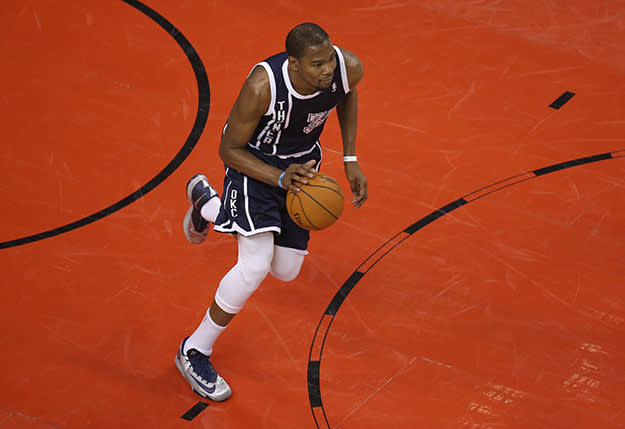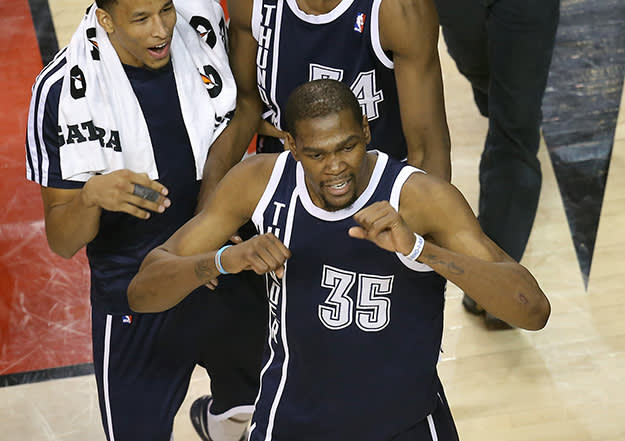 Rafael Canton is a freelance writer from Queens, NY and contributor to Sneaker Report. Anytime there is a conversation about the NBA, music, or nutella, he can be found in the thick of the discussion. He can be found on Twitter @RafelitoC7.
RELATED: Breaking Down Kevin Durant's Winning Streak, in GIFS
RELATED: Nike Announces Release Date for the KD VI "Aunt Pearl"